The City of Chino Hills introduced two new employees to the community during Tuesday's city council meeting — assistant city manager Rod Hill and public works director/city engineer Daniel Bobadilla.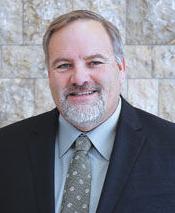 Rod Hill
As assistant city manager, Mr. Hill will oversee Information Technology, Human Resources, Code Enforcement, and Community Relations.
He will be responsible for risk management, and contracts for law enforcement, animal care and control, and solid waste.
Mr. Hill started his career in the finance department for the City of Brea and the City of Anaheim. He worked his way up to assistant finance director for the City of Redlands and served as director of administrative services for the City of Whittier in 2003.
During his 17-year-tenure in Whittier, he was the city treasurer, the director of human resources, and oversaw emergency management and animal control.
He has a bachelor's degree in business administration from the University of La Verne, and a master's of public administration degree from Anna Maria College in Massachusetts.
He is an adjunct instructor at the California Specialized Training Institute and a member of the West Valley Search and Rescue Team for the San Bernardino County Sheriff's Department.
Mr. Hill and his wife Laurie have lived in Chino for 29 years. They have three adult children.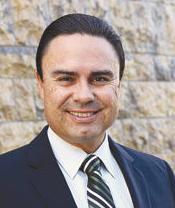 Daniel Bobadilla
Mr. Bobadilla will serve as public works director and city engineer, overseeing the largest department in the city that includes utilities operations, maintenance and operations, and engineering divisions.
He started his career as an associate civil engineer for the County of Los Angeles in the Building and Safety, Watershed Management, and Water Resources Divisions.
In 2008, he became the principal civil engineer for the City of Azusa, working his way through the ranks as assistant director of public works/city engineer, and the director of public works/city engineer in 2014.
In Azusa, he managed construction of a $10 million parking structure for Azusa's Downtown, Metro Gold Line, and Foothill Transit.
He earned his bachelor's degree in civil engineering from Cal Poly Pomona and his master's of public administration degree from the University of Southern California. He is certified by the State of California as a professional engineer and is a stormwater pollution prevention plan practitioner.
Mr. Bobadilla and his wife Violeta have two daughters. He coaches his daughters' sports teams and plays golf in his spare time.