Brush fire burns 110 acres in Chino Hills; one home damaged. Road closures in place
Brush fire burns 110 acres in Chino Hills, one home damaged. Road closures in place
Firefighters from multiple agencies, including the Chino Valley Fire District and Cal Fire, remain on scene of an 110-acre brush fire that erupted at 1:16 p.m. on a hillside on Chino Hills Parkway near Falling Star Lane.
A large house at 2035 Miramonte Court was damaged, said Chino Valley Fire District spokeswoman Massiel Ladron De Guevara.
The near 6,400-square-foot home is owned by Arthur Forrest, a Chino dentist, and his wife Toni Forrest, according to public records. The home is worth nearly $2 million.
Flames spread north to Chino Avenue, east of Chino Hills Parkway, threatening several homes in the area.
There were no evacuation orders given and no injuries have been reported, Mrs. De Guevara said.
Several helicopters dropped water and aircraft dropped fire retardant on the fast-moving flames throughout the afternoon. 
As of 5:10 p.m., forward progress of the fire has been stopped and firefighters will continue to douse hot spots in the burned area, the spokeswoman said. 
Chino Hills Parkway is closed from Falling Star Lane to Chino Avenue and Chino Avenue is closed from Chino Hills Parkway to La Sierra Drive.
(More updates will be posted once they become available)
Brush fire burns 110 acres in Chino Hills; road closures in place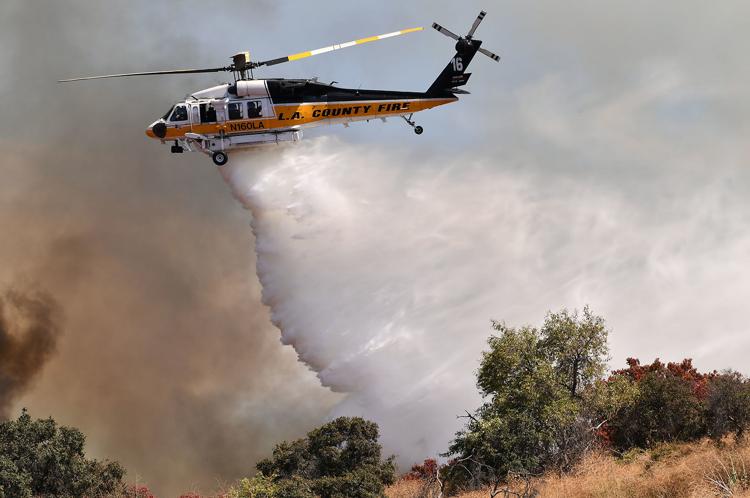 Brush fire burns 110 acres in Chino Hills; road closures in place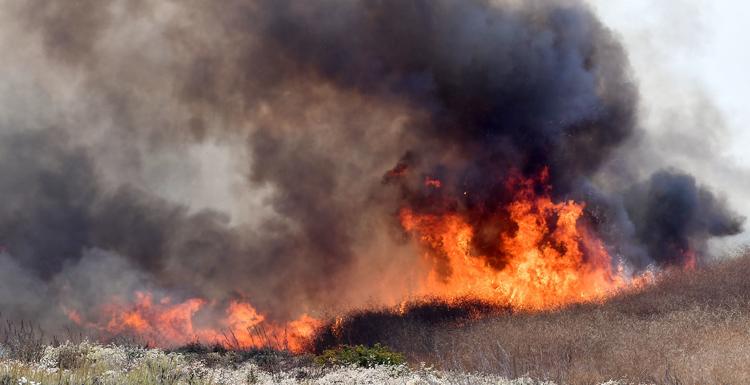 Brush fire burns 110 acres in Chino Hills; road closures in place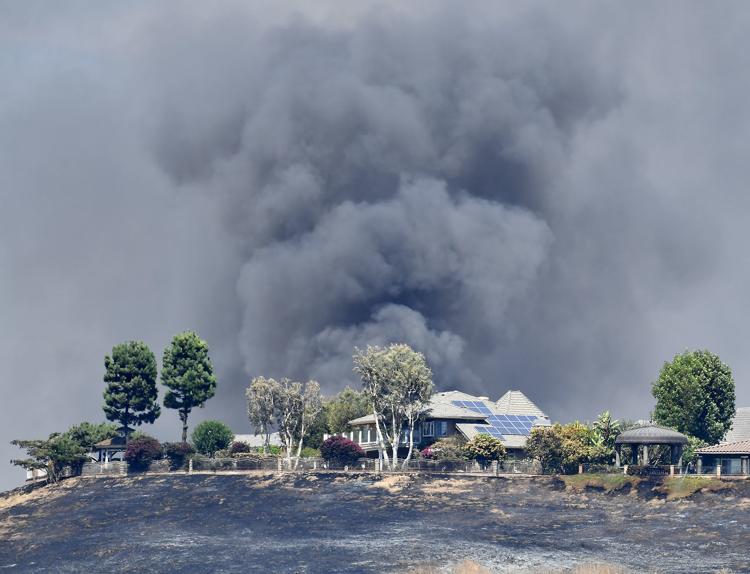 Brush fire burns 110 acres in Chino Hills; road closures in place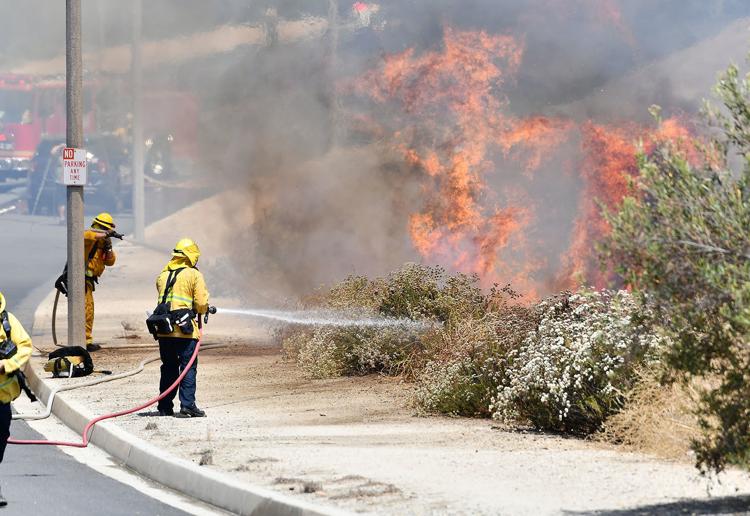 Brush fire burns 110 acres in Chino Hills; road closures in place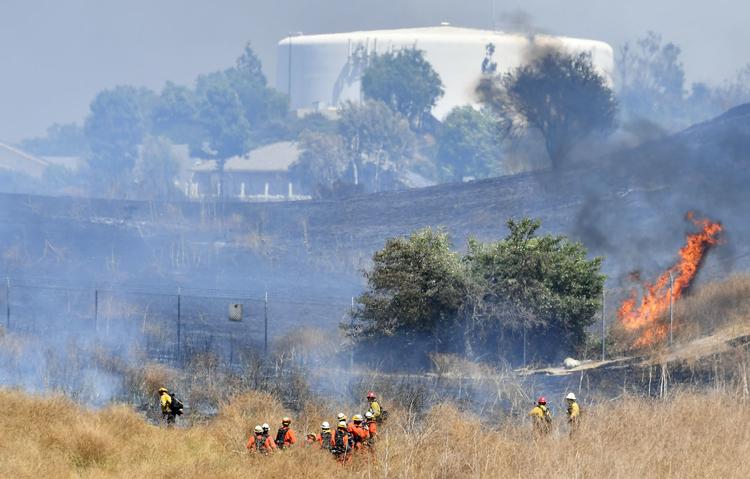 Brush fire burns 110 acres in Chino Hills; road closures in place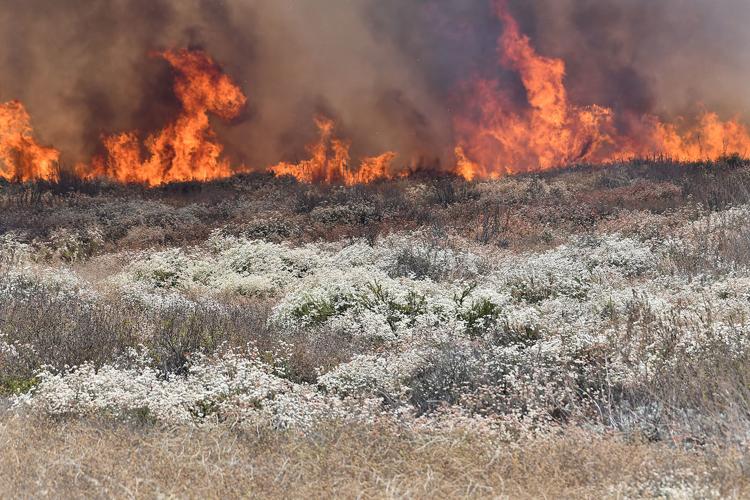 Brush fire burns 110 acres in Chino Hills; road closures in place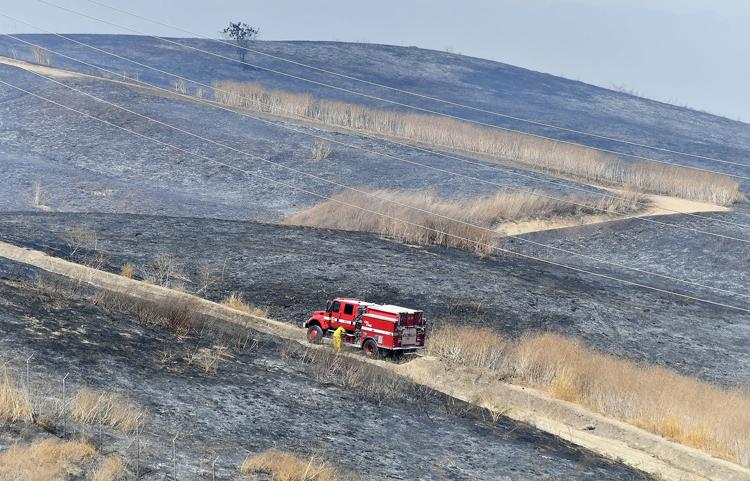 Brush fire burns 110 acres in Chino Hills; road closures in place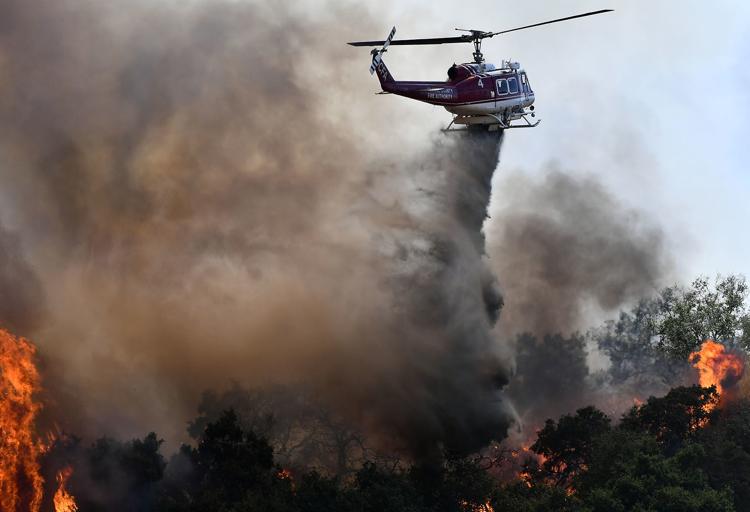 Brush fire burns 110 acres in Chino Hills; road closures in place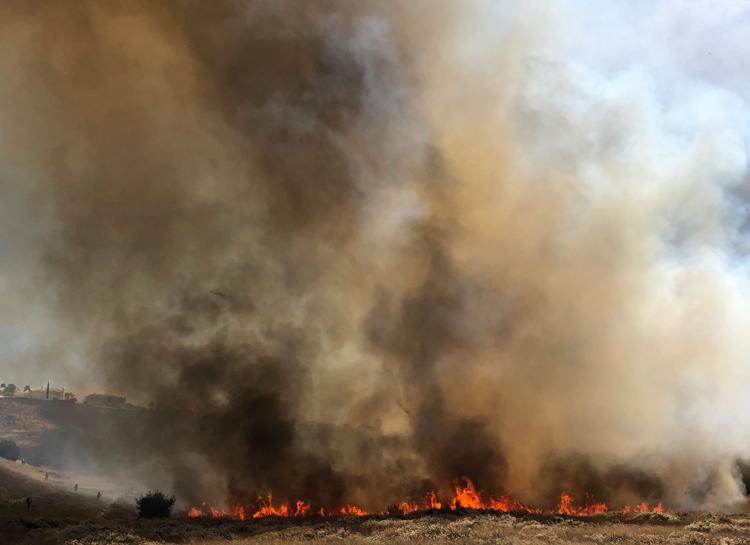 Brush fire burns 110 acres in Chino Hills; road closures in place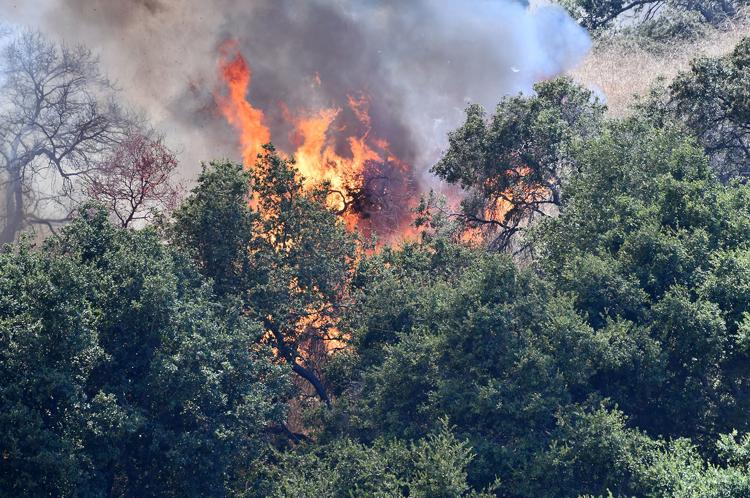 Brush fire burns 110 acres in Chino Hills; road closures in place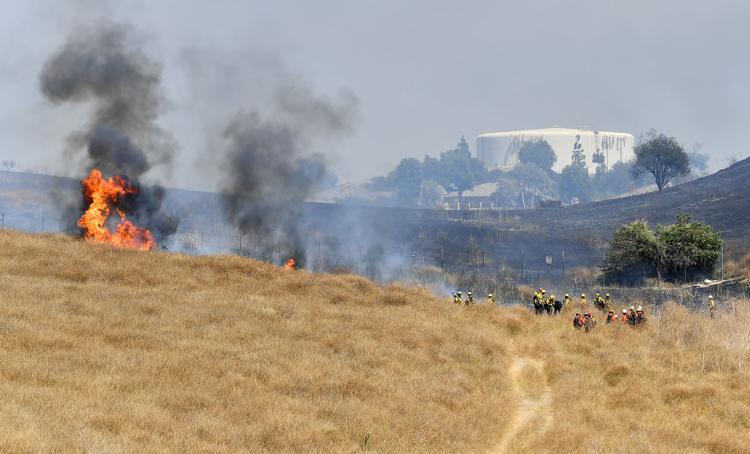 Brush fire burns 110 acres in Chino Hills; road closures in place