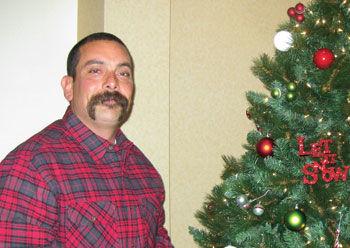 Ralph R. Tapia Jr.
Jan. 29, 1973 - Nov. 10, 2019
Ralph was born Jan. 29, 1973, and went to be with the Lord Nov. 10, 2019. Ralph is preceded in death by his Father, Ralph Tapia Sr, and his Pop,  Joseph Tapia. Ralph is survived by his Mom, Sally Tapia; six kids, Ralphie, Dylan, Amber, Ashli, Joseph and Monica; his four grandkids, Addison, James, Lilyana and Isaiah; his girls, Veronica and Aryanna; and many other family and friends. 
Ralph was a good friend to many, loved his family, and worked most of his life in construction. He enjoyed good music, had a great sense of humor, and was both a die hard Raider and Dodger fan. 
Celebration of life services will be held Saturday, November 30 at 13170 Central Ave., Chino. The memorial service will be held from 1-3 p.m. and a reception will immediately follow.