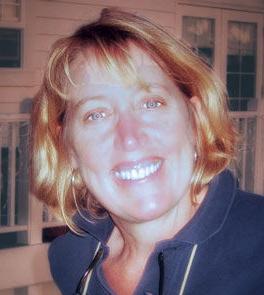 Cheryl Anne Crawford
September 18, 1955 - November 3, 2019
Cheryl Anne Crawford, 64, of Chino Hills, died at her home on Sunday, Nov. 3, 2019, surrounded by loved ones.
She was the daughter of the late Roy W. Crawford Jr., and Anne Kathleen (Carmichael) Crawford, sister of Kimberly Crawford Christner and Roy  Crawford III, and aunt of Kathryn and Andrew Ludlam.
She was born Sept. 18, 1955 in Quincy, Massachusetts. She graduated from Scituate High School in 1973 and earned her bachelor's degree in 1977 from Gordon College. Cheryl earned her master's degree in 1981 from the University of Southern California. She earned her Master's of Divinity in 2002 and her PhD in Practical Theology in 2008, both from Fuller Seminary in Pasadena. 
She had many interests, as  reflected by her career choices:  career counselor, real estate agent, Allstate insurance agent in Chino Hills, professor and author. In the last 12 years, Cheryl was a Professor of Youth Ministry in the Department of Practical Theology at Azusa Pacific University in Azusa. 
Over the past decade, Cheryl's research has focused on the topic of faith in emerging adults, which included her contribution to the book "Sticky Faith". 
Most important to Cheryl were the relationships she cultivated. Many of these developed at Camp Brookwoods and Deer Run in Alton, New Hampshire over the course of 45 years. It was there that she served in many different roles: tripping director, program director, Deer Run director, camp pastor, and board member. She was passionate about building relationships with students and helping them realize their potential as leaders. She loved family, friends, traveling, walking the trails in Cambria and the ocean.
A memorial service will be held 1 P.M. Saturday, Dec. 7 at Glendora Community Church, 645 North Grand Avenue, Glendora.