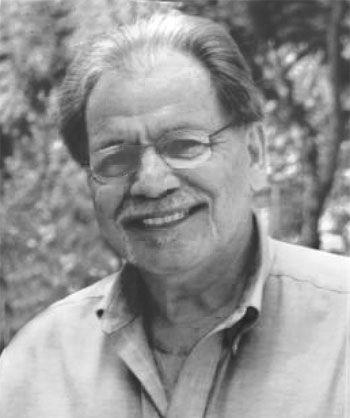 Edward Arthur Sifuentes
Aug. 1, 1944  - Oct. 28, 2019
Edward Arthur Sifuentes, 75, of Chino passed away peacefully on Monday, Oct. 28, 2019.  
Eddie was born on August 1, 1944 in Manhattan, Kansas to Porfirio and Myra Sifuentes. The family, including Paul and Lawrence Sifuentes, moved to Chino around 1948.
Eddie graduated from Chino High School in 1963. He was a long-time employee of GTE and Verizon before retirement.
Eddie is survived by his daughter Marissa Slattery;
son-in-law Blair Slattery; grandchildren Olivia and Marlow Slattery; siblings Larry Sifuentes of Chino, Dolores Partlow of Cedar City, Utah, Ysabel Hernandez of Bella Vista, Arkansas, Gary Sifuentes of Chino; and many nieces and nephews.
Services will be held at 12:30PM Thursday, Nov. 7 at Funeraria del Angel Chino.
Tony Tapia Moreno died Oct. 5, 2019 in Ontario, California. He was born June 18, 1937.
 He is preceded in death by his parents Gilbert and Jessie Moreno; brother Gilbert Moreno and daughter Patricia Vansant. He is survived by sisters Dolores Pereida and Stella Duran; brother Myron (Libby) Moreno; son Tony Moreno Jr.; daughters Gloria Godinho, Debra Vansant, Cynthia Jones and Lisa Moreno; numerous grandchildren and great-grandchildren and great-great-grandchildren. 
A service will be at 9:00 a.m., Saturday on Nov. 2nd at Funeraria Del Angel Chino, 13002 Central Ave., Chino, California, followed by a celebration of life at the Chino Senior Center, 13170 Central Ave., Chino, Cailfornia.
 Flowers may be sent to the mortuary.