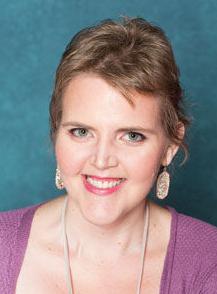 January 25, 1985 - September 13, 2019
Sherry (Boyd) Dimov of Upland, a former resident of Chino, passed away at her parents' home on Sept. 13 after a 3 1/2 year battle with cancer. 
Sherry attended Chino schools including Cornerstone Christian School, Ramona Junior High and Don Lugo High (Class of 2003). She earned her bachelor's degree in social work from Point Loma Nazarene University in San Diego.
She was married to the love of her life, Daniel Dimov, just short of seven years. Sherry's greatest passion was to see people give their lives to Jesus.
Sherry is survived by her dear husband, Daniel; her parents Rev. Sheldon (Pastor at Cornerstone Community Church of the Nazarene) and Sue Boyd; her sister Shellee (Boyd) Hoffman, brother-in-law Richard and precious niece Malloree, of Idaho.
Her Celebration of Life will be held 11 a.m. Sept. 28, 2019 at Valley Christian Church, 12410 Norton Ave, Chino. A reception will follow at the Chino Police Department Community Room, 5450 Guardian Way, Chino.
In lieu of flowers, we ask that donations be made to the Cornerstone Care Fund. This was a fund close to Sherry's heart for helping others. Make checks to: Cornerstone Community Nazarene (for Care Fund), 13000 Pipeline Ave., Chino.