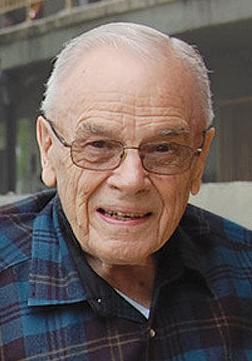 November 11 is a significant day for us at the Champion. We'll be honoring veterans like almost everyone else on Veterans Day, known as Armistice Day until 1954. It had been established in 1919 under President Wilson to recognize the end of the War to End All Wars, at the 11th hour of the 11th day of the 11th month, when the fighting with Germany officially ended World War I the year before. 
Unfortunately, that war had just led to a bigger one, which ended in 1945. Congress, under President Dwight D. Eisenhower, renamed the observance Veterans Day to recognize all Americans who had served their country loyally in the military throughout history. 
At the Champion, November 11 has an additional significance. It is the date of the first Champion, published by town founder Richard Gird 132 years ago in 1887.  The words of the first editor, John Wasson, have been prophetic so far in an age where community and regional newspapers have been dropping like flies: "Here is the Chino Valley Champion. It has come to stay."
To deal with an era still in the memory of some of our readers and meaningful to many others, I thought I would reach back 50 years to 1969 to show what was happening in Mr. Gird's creation which was just reaching a population of 20,000 within the city limits, only one-fourth of what it is today. Few had conceived of Chino Hills, which during the past 30 years has added another 80,000 and incorporated separately. Its area was beholden for support to San Bernardino County and the local Fourth District supervisor, Robert Townsend, who had succeeded Ruben S. Ayala.  Both had grown up in Chino.
Two occurrences marked a major change in Chino in the 1960s. The first, which began in earnest in the mid-fifties, was the move of the dairy industry from southwest Los Angeles County to Chino Valley, turning it into the largest concentrated dairy area in the world. No longer was Chino's reputation tied so strongly to its prisons. The second was the Pomona Freeway, on which construction started in 1969. However, a strike by equipment operators halted work for two months. Residents complained about the noise made by freeway construction and the city negotiated shorter nighttime work hours with the state.
In May, Benson Avenue was closed for an indefinite period for construction of the 60 Freeway overpass.  Currently, after 50 years, the overpass is being reconstructed to make it higher for freeway traffic. 
Chino had become the state's largest milk producer, and a few of the dairymen had taken on electronic data processing, the computerized method of keeping track of their cows and what they ate and produced. June Dairy Month had become a major observance here. 
1969 had a wet start. Four days in January brought 4.21 inches of rain. In February, 7.81 inches fell in a week. Flood control channels helped prevent damage from storms experienced in former years. An Azusa housewife risked her life and smashed both ankles jumping into the San Antonio channel west of town to rescue two boys.
A series of drug abuse educational meetings was sponsored by the American Legion with help of the police department because of the increasing narcotics problem being recognized by the community. In July Chino police rounded up nearly a dozen persons suspected of selling drugs and marijuana after a three-month undercover investigation.
Chino was still without local emergency medical care, depending on ambulances to take accident and illness victims to Pomona, Ontario or Upland. Two groups announced plans to open a hospital here. This led to the establishment and building of Chino General Hospital. In 1969 the fire department handled 273 first aid calls with a rescue unit that carried oxygen breathing equipment, first aid supplies, splints, hydraulic extraction equipment (Hurst tool), poison kit and an emergency childbirth kit. Firemen were required to have an Advanced Red Cross first aid certification.
More than 1,200 riders and spectators enjoyed the annual Chino Rancho Ride into Soquel Canyon at the end of April.
Chino completed a new master plan for zoning and development.  On the west side, Rex Ellsworth's horse country, which had been home to 1955 Kentucky Derby winner Swaps, was turning into industrial and commercial zoning. Streamline Trailer took out a permit for a plant on Ramona Avenue.
County plans to develop Prado Regional Park stalled when state and federal funds were withdrawn.
Activism by schoolteachers under new laws requiring negotiations over salaries and working conditions was increasing, and conflicts arose which led to the resignation of Gerald Litel who was a  traditionalist superintendent.  Royce Lapp, an assistant superintendent in the Bassett district and a retired military man, replaced him, leading to increased conflict with the teachers' union. To start negotiations, teachers asked for a 10% salary increase. A school board offer of 6.25% was turned down by the union, which declared a "sanctions alert." The board approved a 7.5% increase although the teachers remained dissatisfied.
Chino High principal Al Searfoss was named school business manager, replacing Wilford Michael, who resigned to take a similar position in Santa Ana. He remained a Chino resident. Vic Paulson, who had followed Mr. Searfoss earlier as football coach, became high school principal.
A plea by Whispering Lakes residents in what is now south Ontario to break away from the Chino school district and join the Mountain View Elementary and Chaffey High districts was turned down by the state.
Chino went all out on its Sister City program with San Juan Del Rio, Mexico, with exchange delegation and student visits. The program gave this community an important guide to cultural understanding at a time it and Southern California were undergoing conflict between Anglo and Mexican ethnic groups.
Construction began on the large Monte Vista Mobile Home Park south of the city.
Chino's potato harvest, which began in July, was much less than it used to be. 
Pop Warner football of boys was formed with the help of the Chino Recreation Commission and the school board.
Two escapees from the California Institution for Men, armed with a gun and dynamite, hijacked a National Airlines plane and flew it to Cuba. During the heyday of hijackings from 1968 to 1972 there were 130, at their height affecting one in every 16.5 passenger departures, mostly to Cuba and mostly by unbalanced individuals. These were the days before there was a Transportation Security Administration (TSA). Metal detectors at airports weren't installed until 1973.
Today, November 9, is also a significant date in history. It was 30 years ago the Berlin Wall fell, marking the end of the Soviet Union as a world power. The communists had lost the Cold War. Unfortunately, our "victory" was muted by the fact that we had lost the Vietnam War. 
On the brighter side, Sesame Street started as a video education program for kids that broke new ground as a youngsters' reality show that still has a following.