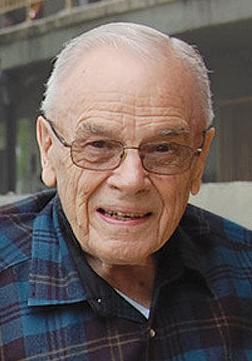 There are two pint-sized jugs of Chino Cider at the Old Schoolhouse Museum which once contained one of the community's finest product. The pure apple cider harked back to the days when Chino Valley somewhat rivaled Oak Glen in the production of apples. It was after the turn of the 20th Century that three orchards on the west side of town formed the basis of the Chino Valley Apple Growers Association.
Re-discovery of this old agricultural bonanza, which helped lead to the motto of Chino Where Everything Grows, came about after an item recently in Here and There about the county board of supervisors once "straightening out" Roswell Avenue, which in some places had been called Nelson Avenue.
It turned out that the Old Schoolhouse Museum has some pretty good records and pictures of the Erick Gustav Nelson Family, Swedish immigrants who were among our pioneers. Mr. Nelson was a carpenter who, with his Swedish-born wife Anna Anderson Colstrom,  came to Ontario via Illinois in 1887. After helping build the first SP railroad station in Ontario he moved to Chino where he participated in the building of  the Champion office, a hotel, the Baptist church and the railroad station. For 20 years he was carpenter foreman at the sugar plant.
In 1894 he purchased five acres on Riverside Drive for an apple and pear orchard, which he sold to buy the Bellefluer (known as Bellflower in English) Ranch at northwest Riverside and Roswell. On his death in 1917 it was operated by his widow and stepson, William. 
The other two apple ranches were the LaBaw (originally written La Baw) family at East End and Riverside Drive and the Chino Cider Plant of the Chino Apple Growers Association southwest of the railroad tracks where they cross East End. The LaBaw home is now Joey's barbecue restaurant. The family occupied both sides of the street, including the southeast corner, where a service station was opened in 1927 and the country store, both now gone. That land was acquired from the Nelsons, who then located the ranch at Riverside and Roswell.  Son Earl LaBaw, of the Chino High class of 1929, died in 1994. Another son, Harry, was active in the community.
The Apple Growers Association, headed by Fred A. White, who came to Chino in 1900, had a packing house and cooling plant at East End and the railroad tracks. Built in 1919, it was a marketing cooperative for numerous small farms as well as its own. It operated until about 1932, when it was used only for storage.  A nighttime fire destroyed the building shortly thereafter.
A 1927 agricultural report had Chino producing 38,000 boxes of apples on 135 acres. Chino Cider, available at roadside stands at the orchards as well as stores throughout Southern California, was well known at fairs in Pomona and Riverside. Reported the Champion in 1926:
"As in times past, thirsty visitors at the Los Angeles County fair will be able to gurgle Chino cider to their hearts' content, and at the same time be served by a bevy of maidens fair. The Chino Apple Growers have secured the same old corner on the left side of the entrance to the big tent, where each year the stand has been found, and where each year a number of young ladies rivalling many of the so-called bathing beauties when it comes to good looks have handed out thousands of glasses of amber fluid to tickle the palates of the thirsty."
"Ten thousand lugs of apples are being converted to cider…and there will be 3,000 gallons of cider ready for sale…"