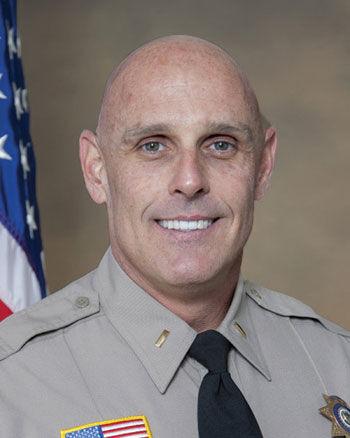 Captain John Walker of the San Bernardino County Sheriff's Department has been transferred from the Chino Hills Police Station to the West Valley Detention Center where he will serve as captain of 1,100 employees in a facility of more than 3,300 inmates.
Capt. Walker said he received a call from the sheriff last week informing him of his new position.
His transfer will take effect May 8.
He will be replaced by Captain Garth Goodell who used to work at the Chino Hills Sheriff's Station as a deputy and sergeant.
Capt. Walker has been the captain of the Chino Hills Police Department since July 2018, after serving as lieutenant at the Highland Police Department.
He began his career as a deputy with the sheriff's department in 1997.
He has worked patrol, narcotics, gang enforcement, internal affairs, specialized enforcement and SWAT.
In Chino Hills, he developed programs to build partnerships and collaborate with the community, including holding the first open house event for the Mandarin-speaking community in partnership with the Chino Valley Fire District.
He held several Quality of Life workshops to identify top concerns from residents.
He doubled the size of the traffic division in response to community concerns about traffic problems.
The captain is currently attending the FBI National Academy after being nominated for his leadership qualities.
He is the vice president of the Sheriff's Athletic Federation and has planned many events to support the physical and mental well-being of law enforcement officers through athletic competition.
He enjoys cycling and is a long-time member of the Citrus Valley Velo cycling club in Redlands.
Capt. Walker told the city council on Tuesday that it was a pleasure to provide law enforcement service to Chino Hills and to work with the council for almost three years.