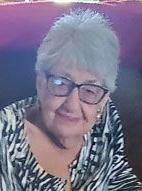 She's a fan of chocolate, Drumstick ice cream cones, pizza, burgers, Mexican food and the Los Angeles Angels baseball team, and on Monday, Sept. 13, former longtime Chino resident Helen Aguiar turns 100.
Mrs. Aguiar, now a resident of Tulare in northern California, is the eldest of seven children, the last surviving sibling, and is the aunt of former City of Chino Mayor Fred Aguiar. 
Mrs. Aguiar was born Sept. 13, 1921, in Taunton, Massachusetts to Portuguese immigrants from the Azores Islands. She and her family moved to Imperial Valley when she was 5 years old before settling in Norwalk a few years later.
After attending Excelsior High School in Norwalk, she met and married her husband Joe, who was drafted and served in World War II.
Mr. Aguiar was stationed in Florida where the couple had their first child, Carol.
When the war ended, the Aguiars bought a house in Lakewood, and had three more children, Vickie, Sharon and Joe, Jr.
They moved to Bellflower in 1962 and then to Chino in 1978.
Mr. Aguiar died in 1986 at age 64.
Mrs. Aguiar became involved with the Chino Senior Center on Central Avenue, becoming its first female president. She received several awards and acknowledgements from the City of Chino for her work.
Mrs. Aguiar, who has 11 grandchildren, 17 great-grandchildren and nine great great-grandchildren, sold her home in Chino in 2016 to live with her oldest daughter in Tulare.
"She is doing well, Joe Jr. said of her mother. "She is a fan of boxing, and her favorite TV show is Ice Road Truckers."  
A private celebration will take place.