Chino High School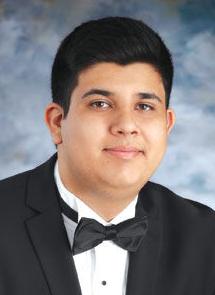 Chino High valedictorian Eric Chavez has chosen to major in architecture at Yale University, a private Ivy League research university in New Haven, Connecticut. He wants to specialize in modern building design. Eric maintained a grade point average (GPA) of 4.35. At Chino High, he served as treasurer of the Spanish Club and was a member of the Chess Club. He also served as a volunteer in the citizenship class at the Chino Valley Adult School.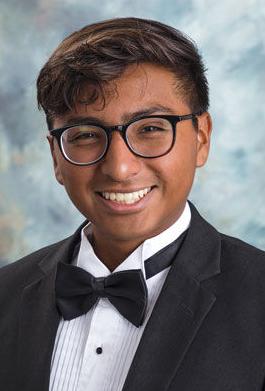 Chino High salutatorian Mark Calvario plans to study computer engineering at Columbia University. He wants to help with environmental issues in third world countries, particularly Latin America. 
He was involved in student government and the water polo team, becoming varsity captain in senior year while serving as treasurer of the Advanced Placement Club.  He is a member of the National Honor Society and  qualified for scholarships as a National College Match Finalist with a GPA of 4.28. 
Graduation ceremonies for Chino High School were held Tuesday afternoon with approximately 407 graduates at Citizens Business Bank Arena in Ontario. 
The candidates for graduation in the Class of 2019 are:
Matthew Daniel Abrego, Jonathan Acevedo Servin, Leslie Acosta, Juliette Aguilar, Lauren Petra Alatorre, Jacob Thomas Alcala, Breana Alonzo, Abraham Alexander Alvarado, Selena Alvarado, Aileen Alvarez, Karina Salud Alvarez, Mariella Lauren Alvizo, Natalie Megan Amancio, Isaiah Jared Ambriz, Amelia Grace Anasis, Heather Noelle Andazola, Luis Angel Anguiano Gonzalez, 
Nikolaus Fuentebella Arcega, Jason Alexander Argueta, Emily Grace Arias, Araceli Arias Quezada, Jesus Arredondo, Christopher Phillip Arzate-Lopez, Xochilt Avalos Huerta, Alejandrina Avila, Melissa Avila Robledo, Ana Valeria Ayala Barajas, Jonathan Balladares, Alice Yannelle Barajas,  Izabella Samilla Barajas, Henry Barillas, Jasmine Sophia Barrientos, Yareli Benesa Barrios, Vincent George Barron, 
Emerald Elizabeth Barroso, Natalie Batres, Areli Lizeth Bautista Martinez, Jared Riley Bechard, Kacey Michele Bouwman, Andrew Levi Bowers, Kaitlyn Marie Bozigian, Dylan Dimas Brady, Ciara Renae Briones, 
Carolina Briseno, Madison Joely Brown, Janeeva Victoria Bugarin, Alexis Jordan Buss, Gabriel Joseph Cabrera, Matthew Cabrera, Brianna Calcanas, Mark Anthony Calvario, Candice Sophia Campbell, Adamari Joanna Campos, Analee Juliana Campos, 
Obet Abraham Campos-Perez, Vanessa Carrillo, Evelin Castellanos, Daniel Xavier Castillo, Katherine Estella Castillo, Daniel Castro, Joharis Castro, 
Mario Castro, Ramon Castro, Armando Angel Chavez, Cassandra Chavez, Eric Geronimo Chavez, Sienna Chavez, Stacy Chill, Anay Cisneros-Solis, Kayla Marie Conley, Gabriel Esteban Contreras, Vieanna Angelique Contreras, Katelen Aylene Corona, 
Javier Costumbre, Eliseo Covarrubias, James Carlos Covarrubias, Andrew Crisostomo, Ashley Alexandria Cruz, Katie Amber Cruz, Brandy Cruz Cisneros, Paulina Cuatecontzi Tepatzi, Cesar Cuevas, Marco Yafetc Cuevas Ramirez, Kristine Eileen Cuevas-Molina, Ronnie Curby, Chenielle Dauz, Alonna Destiny Davis, Sebastian Mario De La Torre, Ryanne Hallie Decker Curry, Alexia Jean DeCuir, 
Diego Degante, Nicolas DeLaRosa, David Gordon Delgado, Nicolette Justine Delgado, Reanna Alissa Destefano, 
Jianni Destine, Emily Anne DiCato, Meghan Nicole Dorsey, Reina Alisea Duran.
Jessica Richelle Eddy, Ashley Mary Elias, Oscar Carlos Elias, Gracie Devine Enriquez, Edgardo Emanuel Escobar, Abigail Isabel Esparza, Eileen Monserrat Espinosa, Karen Espinoza, 
Adrian Esqueda, Elizabeth Ann Estevez, Giselle Alejandra Estrada, Jose Angel Estrada, Alexis Eusquiano, Joshua Michael Felix, Gwyneth Monique Fernandes, Anthony Joel Flores, Carlos Rene Flores,
Juan Carlos Flores, Kelvin Flores, Aaron Frank, Icek Jordan Frias, Stephanie Galicia, Miguel Angel Galindo, Delina Mariah Gallegos, Garett Mason Gallo, Jaden Alexis Galvan, Antonio Garcia, 
Brianna Nicole Garcia, Carlos David Garcia, Donna Isabel Garcia, Gregory Garcia, Jesus Garcia, Joshua Garcia, Karen Garcia, Karla Garcia, Matthew Michael Garcia, 
Michael Garcia, Michelle Angelina Garcia, Miranda Alexis Garcia, Nadia Marie Gaspar, Marissa Marie Gastelum, 
Rosario Areli Gaucin, Marjorie Alejandra Godoy, Alec Wang Goedinghaus, 
Amanda Danielle Gomez, Nancy Annjanette Gomez, Alyssa Isabel Gonzales, Marisa Emily Gonzales, Christopher David Gonzalez, Kenia Lisset Gonzalez, Robert Leocardio Gonzalez, Sergio Gonzalez, Taylor Gonzalez, Alixzandria Paris Gough, 
Vanessa Raeanne Greenleaf. Gabriel Andrew Gudino, Christian Anthony Guerrero, Elizabeth Guerrero, Ian Jacob Guerrero, Luis Angel Guerrero, Marlene April Guerrero, Catalina Guevara, Emily Elizabeth Gutierrez, Jorge Gutierrez, 
Ronnie Cristian Gutierrez, Mauricio Daniel Guzman, Victoria Guzman, Katie Lynn Headden, Eddie Alan Heald, Nicholas Stephen Helgeson, Emily Elizabeth Hemming, Derrin Henry, Agustin Eden Hernandez, Alexander Hernandez,
Eric Montgomery Hernandez, George Hernandez, Michelle Evette Hernandez, Olivia Hernandez, Samantha Kristine Hernandez, Valerie Melissa Hernandez, Leonel Julian Hernandez Santillano, Matthew Herrera, 
Isaiah Hill, Shawna Zelinda Hinojoza, Annalise Jo Hippen, Melanie Janell Hogan, Peter Michael Holguin, Hailey Renae Hopkins, Jeniss Talita Huguez, Daniel Richard Hurtado, 
Gavin William Merritt Hutson,  Armando Ibarra, Ileana Ariel Ibarra, Miriam Bilal Ihmud, Adam Salim Ihmud, 
Katana Jade James, Kyis Omari Jeter, David Nathaniel Jimenez, Julian Elias Jimenez, Christina Elisabeth Jones, Kayla Marie Jones, Martha Alicia Juarez Martinez, 
Litaclaudette Brandy Judge, Daniel Sung Min Jung, Michael Joseph Kanbara-Ruiz, Lauren Irene Key, Delaney Rose Korth, Allie Marie Kuhns Vasquez, Yongshin Kwon, Valerie Jasmyn Lara, Nico Xavier Laurente, Jasmine Le, Wilson Chatyip Lee, Liu Mariq Guitierrez Leonardo, Leila Liggins, 
GabrielleFaith Divinagracia Lizares, Priscilla Victoria Lizarraga, An T Loi, Clarissa Marie Lopez, Julian Rafael Lopez, Max David Lopez, Samuel Lopez, Alex Jaciel Lopez Barrita, Antonio Lopez Esquivel, Jacob Raymond Lovan, Priscilla Jasmin Luevano, Christopher Luna, Amanda Merci Macias, 
Alexi Isabella Magallanes, Tyler David Magdych, Trent Edgar Manogue Madriz, Annabelle Leila Mares, 
Brianna Judith Martinez, Eliza Lizbeth Martinez, Raylene Rose Martinez, Vanessa Martinez, Jesse Michael Mata, Raymond Earl Mayberry, Layla Delaney McEwan, Sarina Desiree McNelley, Adan Javier Escobar Medina, 
Lauren Julianna Melgar, Cristian Lerlin Mejia Razo, Kaylen D. Mendez, Joel Mendiola, Alan Jason Mendoza, Nikolas Aaron Mendoza, Yaquelin Alexandra Mendoza-Lopez, 
Teresita Mercado, Joseph Metoyer, Melissa Meza, Michelle Meza, Aya Mokdad-Walker, Brianna Alyssa Mills, Alexandra Molina, Yahaira Molina, James Elias Montano, 
Steven Joseph Montes, Valeria Montes, Janette Mora, Yesenia Mora, Brian Alexndre Morales Barrera, Destiny Leticia Moreno, 
Luis F. Moreno, Mariana Moreno, Jeremy Jacob Moya, Alyssa Munoz, Angelica Murillo, Jacob Andrew Navarro, Jakob Elijah Navarro, Raylene Navarro, Christian Alexander Nelissen, 
Luis Angel Neria Santoyo, Amber Marie Newkirk, Ethan Huy Nguyen, Kaitlyn Nguyen, Alexandra Feliz Noriega, Santiago Valente Noriega, James Christian Nuci, Richard Frank Nunez, Colum Esheverria Obrien, Jeanet Irish Ochoa, Irish Kaye K Oliva, Gilbert Matthew Olivas, Jared Cesar Olivo, 
Rafael Stanley Orantes, Yazireth Ornelas, Andrew Orosco, Morelia Del Carmen Orozco Gratianne, Destiny Angelique Ortega, Emily Ortiz, Eileen Yvonne Ortiz Cobar, Elexus Gorgia Ovando, 
Lesly Padilla, Ximena Alejandra Padilla, Ethan Davied Palacios, Jack Travis Parker, Jalen Anthony Parks, Alondra Ysenia Perez, Andrew Michael Perez, Dolores Perez, Jacqueline Perez, Ulises Perez, Saul Perez-Martinez, Celeste Caroline Pineda, Melissa Preciado Varela, Francis Paolo Pulmano,
Gabriel Jacob Quintana, Leslie Penelope Quintero, Isemar Selene Quiroz, Alicia Consuelo Ramirez, Angel Ramirez, Evelyn Alitza Ramirez, Kaylee Michelle Ramirez,
Noah Ramirez, Rogelio Ramirez, Sophia Elena Ramirez, Cristal Ramirez Rodriguez,
Angelina Reylene Rangel, Miguel Regalado, Danny Anthony Reveles, Bethany Hope Reyes, Eduardo Alexi Reyes, Isabella Wynema Reyes, 
Crystal Amanda Rios, Jennifer Rivera, Jose Alberto Rivera, Angela Grabiela Rocha, April Renee Rocha-Alcaide,
Antonio Luis Rodriguez, Christian Rodriguez, Desere Marrylyn Rodriguez, Gustavo Rodriguez, Jessica Rodriguez, 
Joseph Andrew Rodriguez, Julien Ricardo Rodriguez, Savanah Noel Rodriguez, Vince Emilio Rodriguez, Shilo Iniko Rojas, Anthony L Romero, Hannah Alexis Romero, Tyler Ryan Rose, Alexis Vanessa Roybal, Alexis Ruiz, Efrain Hernandez Salas, 
Audessy Salazar, Violet Ariana Salazar, Alan Salcedo, Anwar Bassam Salem, Brandon Alexander Sanchez, Gilbert Sebastian Sanchez, Graciela Grace Sanchez, Mia Anahi Sanchez, Taylor Bryant Sanchez, Kevin Sanchez Hernandez, Triniti Sanchez Villa, Anissa Dianna Santos, Kayla Yamelet Saravia, Kristofer Seth Sarmiento, Derrick Joshua Schemel, Thomas John Seeber, 
Kaitlin Enedina Segovia, Septiembre Armando Segura, Eric Elijah Seliz, Daniela Rubi Serna, Derek Jeffrey Seward, Brooklyn Belle Shannon, Jacklin Sierra, Leslie Suzette Sierra, Phillip Anastacio Sierra, Vanessa Sierra, Danny John Sifuentes, Jonah Gabriel Silva, Brandon Scott Smith, 
Xochitl Solis, Andrea Solorio, Ingrid Dayanna Soria, Jose Alejandro Sosa, Bryan Sotomayor, Juan Soto-Pena, Natalie Elizabeth Tapia,  
Emanuel Tapia Flores, Jasmine K. Te, Estrella Valene Torres, Gerardo Rogelio Torres, Jocelyn Torres Alcazar, 
Angel Anthony Treadwell, Jade Elissa Tully, Daniela Ulloa, Angela Cristina Uranga Saenz, 
Alana Marie Valdez, Jewel Alyssa Valdez, Alexis Valencia, Corrina Rekal Valencia, Gabriel Valle, Sofia Vallejo, Ethan Nathaniel VanBeek, Samuel Vargas, 
Adriana Julisa Vasquez, Allan Javier Vasquez, Yecenia Marissa Vasquez, Johnathan Ray Vaughn, Adrianna Marie Vazquez, Alessandra Daniela Vazquez, Rebecca Celine Vazquez, Gavriel A. Vega, Rachel Elizabeth Velarde, Randee Lynn Velarde, Aliyah Emily Velazco, Raven McKenzie Vera, Eric Villafana, 
Litzy Villegas, Jordan Ashley Westcott, Daijah Myia Irene Williams,
Melanie Adrianne Winn, Maxx Woodfin Yepez, Jin Yu, Brittaney Zamora, Mitchell Zamora, Alexandra Zendejas and Cristian Carlos Zuvala.  
---
---
Ontario Christian High School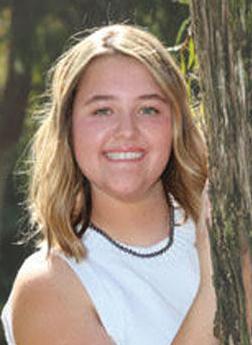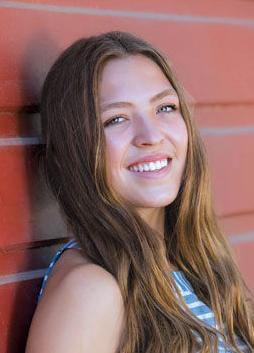 Ontario Christian High School graduated about 109 students in a ceremony on Thursday, May 23 at the high school, 931 W. Philadelphia St., Ontario. 
The candidates for graduation are: 
Hannah Victor Abdelmessih, Alyssa Briannah Aguilar, Julian Anthony Alvarez, 
Alexander Leo Badiola, Rachel Anneke Baker, Jarod Matthew Belden, Sienna Michel Bernal, Travis William Boersma, Ashlynne Helene Burk, Christos Joseph Cantartzoglou, 
Yanni Antonios Cantartzoglou, Anabel Chen, Sophia Chen, Thomas Patrick Clancy,
Braelyn Alexandria Cole, Nolan Isaiah Crespo, Micaela Rose Cruz, Benjamin Marc de Falkenberg, Christopher Thomas De Vries, Sage Pierce Devellerez, Howard Ding, 
Jacob Elias Escobar, Mayah Alexandra Felix, Jared John Ferrazzano, Abby Laine Fisher, 
Perrin Kathleen Fisher-Asfahl, Jordan Alyssa Flaugher, Lucas Ray Frye, Emersen Louise Gibson, Cassandra Joyce Gishwiller, Lyndsay Leigh Golondzinier, Samantha Grace Cruz Gonzales, Larry Andrew Goodman, Shaun Dylan Grady, Damian Isaac Gutierrez,
Dylan Nicklaas Haagsma, Sean Michael Halpin, Elijah Jabari Hamid, Thomas Cornelius Healy, Kathryn Denee Hernandez, Maximus Alexander Hernandez, Hailee Amber Hockenhull, Cooper Wayne Holmes, Deauna Antoinette Houston, Grace Soohyun Hwang, 
Irie Jai Jones, Annaka Esther Jorgenson, Hannah Mariah Kennedy, Hayley Renee Kline, 
Dylan Kevin Lamarque, LuLu Katerina Landeros, Leah Li, Aries Maximus Lising, 
Lucy Lu, Mike Lu, Garret Crews Manquen, Matthew Harris Marston, Kathy Marie Martinez, Jordyn Jolee Mason, Sebastian Robert McCord, Eric Mi, Micaela Ann Miller, 
Brittney Monique Mixco, Sydnei Journette Moir, Alyssa Monet Moore, Elijah Anthony Allan Moore, William James Mouw IV, Lindsey Renee Outland, Joshua Michael Payne,
Brianna Naley Pell, Matthew Thomas Rager, Julia Nicole Ramirez, Amanda Ramos, 
Kayleigh Yelena Reed, Briana Alexandria Rittel, Braedon Eldon Ritter, Luis Omar Rodriguez Chacon, Joel Alan Rowley, Blake Joseph Sanchez, Kiana Nicole Sandoval, 
Rebecca Grace Schober, Austin Felipe Serna, Moses Jesus Serrano, Jared Daniel Shackelford, Sierra Lyn Shipman, Andrew Walid Shuhaibar, Roxy Sun, Cory Grant Tafoya, Martin Tang, Joshua Radames Tejada, Aubrey Cassandra Theilacker, 
Alexis Marissa Toledo, Savannah Elisa Torres, Ashley Amber Turton, Ethan Carter Venerable, Abby Nicole Verhoeven, Jasmine Faith Vivanco, Alex Wang, Madison Chase Watkins, Emily Lee Woodcock, Eric Wu, Jeff Wu, Han Xu, Cole Kai Young, 
Hannah Lauren Zeman, Cherry Zhang, Helen Zhu, Jasper Zhu and Aaron Robert Zubiate.
---
---
Buena Vista HS
Buena Vista Continuation High students who completed the Chino Valley school district's requirements for a high school diploma at any time this school year were included in commencement ceremonies held Thursday, May 30 at the high school campus in Chino.  
The 73 graduate candidates of the Class of 2019 are:  
Carlos Avalos, Mohammad Baghdadi, America Banda, Cassidy Barba Romero, Ivan Belman, Kurtis Bivens, Jacob Bonilla, Ingrid Caceres, Kelly Calderhead, Andrea Campos, Angel Cardenas, Paul Carrillo, Daniel Castillo, Claudia Chavez, Rayleen Chavez, Jacob Devens, Breane Dominguez, Jairon Escobar, Jade Ewing-Davis, Jaime Flores, Jasmin Flores, Jalonee Flowers, Lindsay Frederick, Elijah Garcia, 
Ivone Gloria Cervantes, Aaron Gomez, Vanessa Gomez, Kassandra Gomez, Francisco Gonzalez, Anthony Gonzalez Toledo, Shaniya Hearns, Dominic Hernandez, Jose Hernandez, Julie Holder, Jason Johnson, Arina Lara, Wendy Larios, Xavier Lesure, 
Bin Liang, Michael Lizardi, Salvador Lopez, Leanne Loza, Robert McMeans, Bobby McMiller III, Matthew Mendoza, Miguel Montero, Jovanni Morales-Castillo, Cassandra Moran, Carlos Navarro, Jocelyn Navarro-Palafox, Rayven Ogata, Yesenia Oliver,
Gabriel Ordaz, Quetzally Ortiz, Josue Padilla, Milton Parada, Juliana Peraza, Vanessa Perez, Mercedes Pilarte, Joseph Ramirez, Anthony Ramirez, Viviana Ramirez, Julian Ramos, Marc Ramos, Jason Renteria, Zeth Reyes, Isaac Sanchez-Reyes, Melanie Santos, 
Raelene Serrato, Anthony Tapia, Raul Urrutia, Alex Villagomez and Troy Wiedenkeller.  
---
---
CVUSD high school 
diploma requirements
To obtain a high school diploma in the Chino Valley school district, students must achieve a minimum grade point average (GPA) of 2.0 and complete the following courses during high school: 
Four courses in English (total 40 units).  
Three courses in mathematics including meeting standards for Algebra 1, now called Integrated Mathematics 1.  One computer science course can be counted towards one  math course (total 30 units).    
Two courses in science including biological and physical sciences (total 20 units).
Three courses in social studies including U.S. History and Geography, World History, Culture and Geography, and one semester each of American Government and Civics and Economics (total 30 units).    
Two courses in visual or performing arts, foreign language or career technical education (total 20 units). Two courses in physical education (20 units), health education (5 units) and electives (total 60 units).