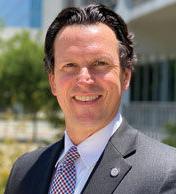 The unlawful events that occurred at the Capitol in Washington, D.C. were unacceptable. 
Like most Americans, I watched the images from the Jan. 6 break-in at our Capitol and was horrified. 
I thought of the lawmakers and staff of employees and the fear they and their families felt.
I thought of the elected officials who had their peace and security threatened. 
I thought of the Capitol police officers who stood on a wall to protect life and property. 
It was one of the saddest days of our nation's history.
Democracy has no place for violent, illegal conduct that places people and property at risk.
Our adherence to the rule of law is a commitment to protecting civil liberties and public safety for all citizens. 
There is an appropriate, but unprecedented, widespread call from unlikely sources for the criminal justice system to prosecute the Capitol protestors "to the fullest extent of the law." 
The media and elected officials suddenly became concerned. Violence was in their house.  
Returning to their offices they must have felt a sense of having no security, no place to keep them safe, much like the residential burglary victim feels after the police have completed their investigation and leave them alone at their residence.
There were no calls to decrease Capitol Police resources or start the criminal justice system from scratch from politicians that day, or any day since. 
There were no politicians tweeting links to pages designed to bail out capitol protestors. 
The cries from the media and those politicians now include casting as wide a net as possible to ensure that anyone who was involved be prosecuted in as strong (and sometimes creative) a manner as possible. 
The events at the Capitol, the suspects' conduct, law enforcement's response, and the sentiments of the victims have illuminated for many the normal process of criminal justice in counties across America, including San Bernardino. 
While the events and personal conduct by many at the Capitol are atrocious and unacceptable, the process that is occurring in Washington, D.C., is not extraordinary. 
The San Bernardino County District Attorney's Office engages in this process every day on behalf of any citizen in our county who is a victim of a crime. 
While this process is hailed in Washington, D.C., and around the country, that same process is assailed in California by most California lawmakers, some elected district attorneys, many Hollywood personalities, and professional athletes.
In California, many of the crimes committed in Washington. D.C. would be eligible for judicial diversion with no conviction or record that the events ever occurred.  
If the current criminal justice blueprint crafted by California lawmakers or the policies of a few district attorneys was overlaid in Washington, D.C., far fewer suspects involved in the Capitol riots could be prosecuted. 
And even those that were would receive a far less degree of punishment than they will in Washington, D.C.
Although facial recognition technology could be of immense assistance to the police in identifying the suspects who assaulted the Capitol, California's lawmakers have stripped law enforcement of that investigative tool. 
The current California criminal justice scheme would result in very little criminal accountability amongst the Washington protestors.
Those who engage in such violence and destruction—whether in our American cities (which suffered over $1 billion in damage and accounted for at least 14 lives lost over the year 2020) or in our Capitol — should be held accountable by the justice system.  When a society seeks to erode the rule of law or fashion a rule of law that only applies to some and not others, that society is doomed to failure.
•Chief Deputy District Attorney Robert Brown contributed to this article.
For the full editorial, visit sb countyda.org, select the news tab, then "all news releases."