Chino Valley Unified School District
---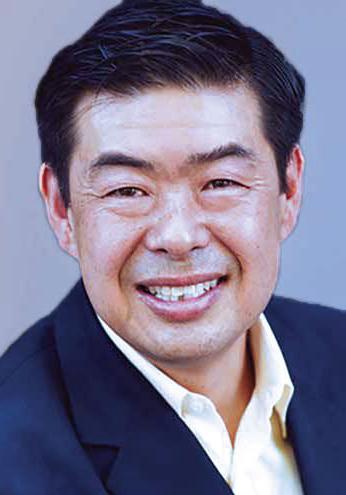 James Na
City of residence: Chino Hills
Occupation: Small business owner
Education: UCI Economics major
Community involvement: Volunteer for Isaiah's Rock; past community involvement includes: President of GATE Chino Valley Parent Association, School Site council member, Vice President Baldy View Regional Occupational Program, President of the Friends of the James Thalman Library, board member for San Bernardino County Senior and Disabled Fund
One issue facing the school district would be providing a safe learning environment for all students and support staff.  
I will allocate the necessary resources to practice daily sanitary procedures in all classrooms and school activities.  
I will also invite parental involvement in their child's education and ensure that classroom instructions are age appropriate.  I will also support student programs that will educate students about campus/cyber bullying, and the dangers of using drugs.
Another issue facing the district is properly managing the budget to ensure that excellent educational opportunities will always be provided to students.  I fully support building strong infrastructure for science, technology, engineering, and math programs.  I also will work to improve alternate and distant learning opportunities.  I will support music, sports, arts, campus clubs, and other extracurricular activities for our students. The best education involves building intelligence and good character.
---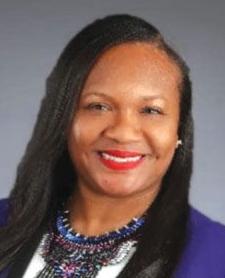 Dr. Havaughnia Hayes-White
City of Residence: Chino Hills: 5 years
Occupation: Induction Program Mentor Teacher and Community College Professor
Education: California State University, Northridge: Doctorate of Education, Educational Leadership; Master of Arts, Educational Administration; Master of Arts, Early Childhood Special Education; Bachelor of Arts, Child Development; California Commission on Teacher Credentialing: Administrative Services Credential; California Commission on Teacher Credentialing: Education Specialist Instruction Credential; California Commission on Teacher Credentialing: Early Childhood Special Education Certificate.
Community Involvement: Chino Valley Unified School District: Induction Program Mentor Teacher; California Teacher's Association; Chaffey Community College, Professor, Early Childhood Education; California Faculty Association; Chaffey College Faculty Association; Chaffey Community College: Professor; Board Member: San Bernardino County Physically Disabled Access Appeals Board; Vice Chair/Commissioner: Advisory Commission on Special Education (ACSE) at the California Department of Education; Part I Program Reviewer: California Commission on Teacher Credentialing (CTC) Board of Institutional Review; Committee Member: California State Superintendent of Public Instruction's "Significantly Disproportionate Stakeholders" Committee; Visiting Committee Member: Accrediting Commission for Schools Western Association of Schools and Colleges (WASC)
As your elected school board trustee, my goal is to draw positive media attention to our school district by showing the greater Inland Empire that we Chino Valley residents indeed understand and value what truly matters.
Sound, responsible, ethical, and transparent leadership that keeps the focus on what your tax dollars pay for; an inclusive and equitable public education which prepares all students for college and/or careers within our diverse global economy.
The Chino Valley Unified School District governing table is missing and needs the voice of a practicing teacher who knows how to lead with dignity and respect. A current educator, who truly understands the implications of demeanor and behavior. I am a life-long educational leader who will ensure all students, families, faculty, and staff within the school community are properly advocated for and represented regardless of race, religion, religious beliefs/lack of religious beliefs, color, ethnicity, gender, gender identity, disability, and/or socioeconomic status. I pledge to serve the Chino Valley community as a sound, unbiased and ethical leader. I am ready to serve.
---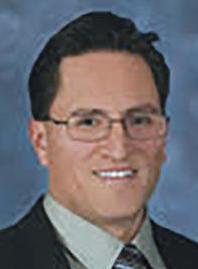 Andrew Cruz
City of residence: Chino.
Occupation: Teacher Librarian (District Librarian)
Education: UC Irvine - B.S. Biological Science; B.A. Social Science, Psychology; Single Subject Credential – Biology; Azusa Pacific University - Library Management Sciences (LMS) certification, Masters in Governance program, CSBA
Community Involvement: Chino Youth Boxing Foundation board member; School Site Council; Delegate Assembly, CSBA
Chino Valley Unified School District is financially affected due to COVID-19 Pre-COVID-19 financial projections, indicating a 17 to 21 percent decline in the California State Budget. In comparison with the previous years, even the Great Recession of 2008, the current downturn is perceived to be drastic. 
We intend to be the best and proactive school district. It is purely based on the research for the past decisions that heavily affected the student's performance. Both the Class of 2021 and other students at Chino Valley Unified School District are supposed to be imparted with the high-level skills and the long-lasting memories through the fantastic education experience. 
●By laying off the highly qualified, certified and the skilled professionals, it cannot be expected to provide the solution to the problem. Both, Title-I school's status, and the student's academic performance was impacted during the Great Recession of 2008. 
●Superintendent Dr. Enfield, Ms. Chen, Chief Financial Officer, is going to serve as the leader and the finance manager for meeting up the desired budget and the respective budget adjustments in the next three years. 
●Proactive approach is found to be effective for hiring only essential employees who are needed for students' success and safety. 
●Recommend trimming non-essential budgets items without the approval from the school board. 
●Layoffs can be minimized through the effective alterations to the job descriptions. For example, bus drivers can become tutors or support the attendance clerk. 
●Furlough days when needed. 
●Increase district budget by introducing an early start to college. Blended Education - Dual Enrollment covering the entire first and second year of college. 
●Continuing building state of the art schools to attract more students to our school district. Our priority is to maintain excellence in academics, performance arts, sports, music, clubs and career pathways.
Safety and awareness: COVID-19, suicide/depression awareness and prevention, mandating reporting for child abuse, sexual harassment, bullying, active-shooter, and lock down. 
Nurses and custodial staff will be a vital component in monitoring the safety and health of employees and students. Budget will be increased in the spending of cleaning fluids and sanitizing agents. All teachers, students, staff, parents, and the community will promote support, and practice good hygiene creating routines and repeating them over and over during school hours and when home. 
This virus has stolen our kids' school experience and memories with their friends, teachers, and staff. The importance of social and emotional learning in the classroom; building relationships and getting our kids back to normalcy is paramount. Providing a mental awareness program for our counselors, teachers, and staff to our students' emotional needs.
Staff and students need more training in active-shooter scenarios. Safety is of major importance.
---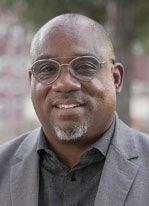 Jody Moore
City of Residence:  Chino
Occupation:  Human Resources Executive/Pastor
Community Involvement: Vice Chairman, Chino Planning Commission, Partnership with Law Enforcement and Chino Valley Fire District In Education & Community Awareness; Past President of Rancho Del Chino Rotary
How do we pivot to successfully build a strategy for distance learning?  My concern is not just around technology and the methodology for delivery.  I would like to see ways in which the district can partner with parents to equip them to meet the challenges of virtual learning.  I would want to explore how we might assess conditions for learning and determine how we might assist in creating an atmosphere in the home that is conducive for virtual learning for all families in our district.  
The school district will face major budget challenges over  the next several years due to the loss of revenue to the state as a result of COVID.  
As a Human Resources professional, I have experience with developing work force planning strategies in complex fiscal models.  I will bring a common sense approach to the fiscal challenges on the horizon for CVUSD.  
Furthermore, we must keep our commitments to our constituents.  A second school was promised to our citizens in the Preserve.  
This is an issue that must be resolved and I will work diligently to understand the obstacles and how we can overcome them so that we can support those students in that area.  We should not have to bus those students to other schools because of bureaucratic red tape or inaction by those tasked with executing this project.  
---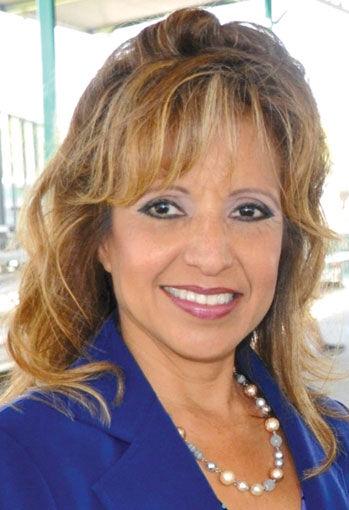 Sylvia (Cervantes) Orozco
Education:B.A. Business Administration, Cal State Univ. Fullerton
Community Involvement: San Bernardino County Civil Service Commission; YMCA Board of Director; CVUSD Medi-Cal Collaborative; previously served on school board for three terms (2006 – 2018). 
The most challenging issue for school board members (and school districts) is the unknown. Although education presents unprecedented challenges and opportunities, they are just that: unprecedented.
The challenge becomes navigating through uncharted territory. Previously it was Local Control Funding Formula, Local Control Accountability Plan, and Common Core; especially in light of the fact that policy and regulations continued to be developed as strategies were being implemented.
Today it is the historic pandemic that is reshaping education in all aspects, instruction, location, socialization, and more; while simultaneously magnifying shortcomings.
This is a challenge for all: students, parents, teachers, staff and administration.
It is imperative that the district provide the resources necessary to cope with this unusual school year (in all areas: sustaining technology, supporting social and emotional well-being, etc.).  
When the appropriate time for our students to return to class arrives, the district will be faced with yet another challenge; nonetheless, the district must provide and ensure a safe environment for all when returning to classes.
Above all communication is key. I believe if all come together and show compassion, problem-solve, communicate and collaborate, while keeping our focus on our students, we willget through this "perfect storm."   Now more than ever, we must practice our district's motto: Humility, Civility and Service.
---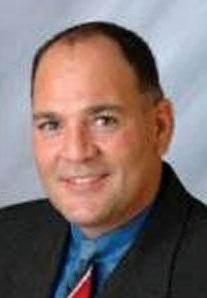 Tony Flores
City of Residence:  Chino, 10 years 
Occupation:  Residential Management, 20 years, small business owner
Education:  ARM, Institute of Real Estate Management, Chicago, Illinois; Boy Scouts of America - Wood Badge 
Community involvement: Awarded 2019 COAT Award by ACT Associated Chino Teachers: as a library volunteer, nudged the county and city to renovate the Chino Branch Library, Grand re-opening was Spring 2020; serving on our District (LCAP) Local Control and Accountability Plan Parent Advisory Committee the past five years; spearheaded our Risk Management Department to provide emergency preparedness supplies to all district schools and emergency first aid boxes in each classroom; started a chapter of the national parent engagement program All Pro Dads; VBS volunteer; served as an assistant cubmaster, organizing Scout flag ceremonies for our city, schools, and Veterans Day past 3 years; and serve on our CIEC California Inland Empire Council District Committee, former SER National, Spanish Education Resources Board Member for three years.
The first issue is bridging the gap between "school as usual" and distance learning challenges. During this distance learning time, it is even more critical that the partnership between school and home be supported. I will support two-way communication, district support with technology tools, and self-care strategies for families and staff district wide. 
The second issue is providing all students, especially those with unique needs, with varied educational opportunities to ensure success. Our school board needs to ensure that all students have access, varied opportunities, and support for a quality education, especially students of color and students with disabilities. As a board member, parents want good policy makers focused on putting accountability on how effectively and efficiently our funding, educational and safety programs are implemented for our students, teachers, and classrooms. I will be an active member, providing oversight to our budget and monitoring our spending.   
---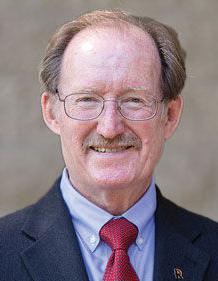 Don Bridge
City of residence: Chino Hills, 28 years. (I resided in the school district, Chino and So. Ontario, the previous 10 years)
Occupation: Retired Teacher, Chino Valley USD
Education: Master's degree in education from Cal Poly, Pomona. Bachelor of Arts degree in social science from Cal State, San Bernardino.
Community Involvement: Currently serving as an at-large member of Measure G Bond Citizen's Oversight Committee. Previous, assistant coach/scorekeeper in Little League and youth soccer.
My first issue is the safe reopening of schools for students and all staff. The Chino Valley School District must make sure the schools have the necessary equipment and training for all employees to ensure safe, healthy classrooms as our students and staff return to campus. This can be accomplished by following proper guidelines from San Bernardino County and the State. The district administration needs to have a comprehensive plan in place and communicate that to the public. Technology advancements should continue to be  improved district wide as our schools work towards moving into a hybrid model with distance learning.
My second issue is the district budget for the fiscal year 2021-22. The newly elected board members will need to focus their attention on the upcoming budget early in January when the Governor submits his FY 2021 budget proposal. It will be important to advocate the need for proper funding of our school district in order to keep potential cuts as far away from the classroom as possible.
---