State Assembly 52
Freddie Rodriguez
Occupation: State Assembly Member District 52 since 2013.Education: Emergency Medical Technician certification from Mt. San Antonio College     
Residence: Born and raised in Pomona. Lifetime resident of the 52nd Assembly District.  
Community involvement: former Pomona City Councilman; led Neighborhood Watch group; past president PTA; community advocate for new and improved parks. Worked for 34 years as an emergency medical technician.
COVID-19 has upended our lives from losing or being unsure of work to wondering what the quality of kids' education is going to be. I am committed to fighting it with science and strong public health measures so we can put it behind us. 
Homelessness and the high cost of housing and rent is still unacceptable. I've been working in Sacramento to ensure money goes directly to places like the Inland Empire region and not just to downtown L.A. or San Francisco. We need to see results in Chino, Pomona and Ontario. This is what I will continue to fight for.  
---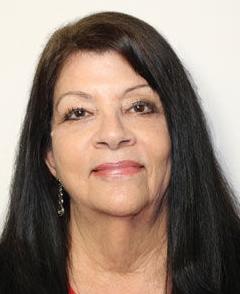 Toni Holle
Occupation: Senior Account Technician, City of Chino Hills
Education: MBA, Western Governors University, Utah
Residence: Chino, 38 years.
Community involvement: past Little League and scouting, current political and community activism.
Top priority is to find ways to open all businesses safely and get people back to work. 
Taxes and regulations imposed on businesses in addition to  COVID shutdowns have had a severe economic impact on businesses and their employees. With the passage of AB5, independent contracting is no longer a reality.
Underperforming schools in the 52nd district. My solution for parents is school choice and charter schools. The money needs to follow the student and not just stay at the neighborhood school. Virtual learning is not ideal for many students who will fall further behind. We need to get kids back in the classroom. 
---
---
State Assembly 55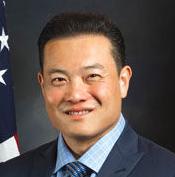 Phillip Chen
Residence: Recently moved to Yorba Linda from Diamond Bar.
Occupation: California State Assemblyman for the 55th District
Education: Cal State Fullerton, bachelor's degree in communications; USC, master's degree in public administration; USC, doctorate in education.
Community involvement: I'm proud to represent Chino Hills in the State Assembly for the past three years. Before that, I served as a school board member for the Walnut Valley Unified School District and I served as a reserve deputy sheriff. 
In the State legislature, I am focused on bringing people together and recover from the damage done by the coronavirus. Through bipartisan cooperation, we will safely rebuild our state's economy and fight the spread of COVID-19.
---

Andrew Rodriguez
Residence: Walnut, lifetime resident
Occupation: land use consultant until  I began campaigning on a full-time basis.
Education: Rutgers University, bachelor's degree in political science. University of Southern California, Master of Real Estate Development
Community involvement: Councilman for the City of Walnut, elected in 2016 at the age of 23, served as mayor from 2019 to 2020. Also a Los Angeles County Small Business Commissioner, serves on several non-profit boards, and a member of the Urban Land Institute, Strong Towns and other organizations. 
COVID-19 relief: I will prioritize legislation that assists small business owners with economic relief through the course of the pandemic. I will also work with local agencies like the Chino Valley Unified School District and the City of Chino Hills to ensure educators and staff have the necessary resources to provide essential services in a safe environment.
Preserving and expanding Chino Hills State Park and Tres Hermanos: Both are large open spaces within Assembly District 55 and both are gems that must continue to be preserved and expanded.
---
---
State Senate District 29
Campaign Note: Mr. Newman defeated Ms. Chang (then an assemblywoman), in 2016 for this seat. He was recalled in 2018 for supporting the gas tax and was replaced by Ms. Chang. They are squaring off again for the same position.)
---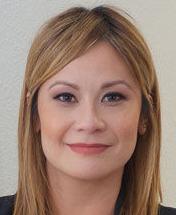 Ling Ling Chang
City of residence: Diamond Bar, 35 years.
Occupation: State Senator
Education: Attended University of California, Riverside.
Community involvement: In the Chino Valley, I have hosted a public safety town hall, distributed masks, food and essentials to those who need help, distributed PPE and wellness packets to seniors, students, and nonprofits, participated in veterans events and resource fairs, authorized legislation to expand Chino Hills State Park, and helped businesses.
Currently, my focus is on slowing the spread of COVID-19, rebuilding our economy and helping those who lost jobs or businesses during the shutdown. Legislatively, I worked across party lines to provide funding for masks, essential medical supplies, nursing home protections and much more.
---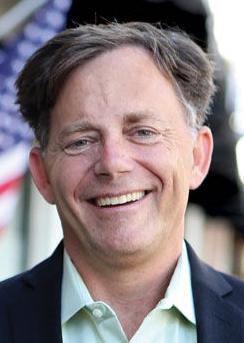 Josh Newman
City of residence: Fullerton, eight years
Occupation: technology consultant, veterans advocate
Education: Yale University, bachelor's degree in history
Community involvement: I am actively involved in the community in a number of ways: currently serving as chairperson for Neighbors United for Fullerton, a community organization focused on local issues, concerns, elections and government activities affecting the quality of life in the City of Fullerton; member of the Orange County Veterans and Military Families Collaborative, American Legion, Veterans of Foreign Wars, and Kiwanis. I volunteer with OC Food Bank, LoveFullerton, Habitat for Humanity, and Pathways of Hope. Father of a 4-year old daughter, with all of the interesting and rewarding community activities that entails. 
Restoring California's fiscal position in the aftermath of the economic devastation caused by the pandemic, and ensuring the right balance between increasing the supply of market-rate housing in Chino Hills and the surrounding communities while preserving the character of the city and retaining local control over critical decisions affecting planning, zoning and development.
---
---
Congressional District 39

Gil Cisneros
Residence: Yorba Linda, three years
Occupation: U.S. Representative for California's 39th Congressional District.
Education: George Washington University, bachelor's degree in political science; MBA from Regis University, master's degree in urban education policy from Brown University.
Community involvement: 10 years in the Navy, finishing with the rank of lieutenant commander; the Cisneros Foundation launched by my wife and I to support students in underserved communities and veterans with college access programs and resources to achieve their higher education goals. 
We must address the COVID pandemic and prioritize the health and safety of our communities. I was proud to support the bipartisan CARES Act and other bills. In communities like Chino Hills, it is imperative that we secure jobs and maintain a strong economy amidst this pandemic. Part of that goal is securing funding for healthcare, COVID tests, and other critical industries that will keep us safe and healthy.
We need to protect and expand health care. I came to Congress to fight for every American's right to health care. No one should have to choose between paying for their healthcare or delaying life-saving care. While Republican leaders are trying to overturn the Affordable Care Act (ACA), which gave healthcare to more than 20 million Americans and protected 120 million people with pre-existing conditions, I am working to improve and expand the ACA.
---
Young Kim
Residence: La Habra, 20 years plus
Occupation: small business owner
Education: USC, bachelor's degree in business administration
Community involvement: I was the director of community relations for former Congressman Ed Royce, and then State Assemblywoman for the 65th District. I am also involved with multiple local non-profits.
We must ensure that our economy is able to recover after the COVID-19 pandemic so that the people of Chino Hills have the jobs and opportunities to thrive. I believe that part of getting our economy going is continuing to address the pandemic and ensuring that Congress can pass bipartisan legislation that gets our community the resources we need. 
I also want to work to get additional funding and grants for the 57/60 confluence project and continue to upgrade our transportation infrastructure which will improve quality of life for so many.
---
---
Editor's note: Profiles of candidates for Congressional District 35, the Chino City Council, Chino Hills City Council, Chino Valley Unified School District board and the Chino Valley Fire District will be published throughout the month of September and the first Saturday in October. 
Congressional District 35 candiates are Norma Torres and Mike Cargile; Chino City Council candidates Anthony Honore, Brandy Jones, Erskine Sherard Dunson and Karen Comstock (District 4) Councilman Paul Rodriguez and Christopher Flores (District 1), and Incumbent  Eunice Ulloa and Christopher Hutchinson for the mayoral seat. 
Chino Hills city council candidates are Mayor Art Bennett, Tyler Shields, Sabir Taqi and Jim Gallagher (District 3) and Cynthia Moran is the only candidate for District 5. 
Chino Valley Fire board candidates are incumbents John DeMonaco, Sarah Ramos-Evinger and Harvey Luth and challenger Juan-Carlos Parra. 
Candidates for Chino Valley Unified school board's three seats are Havaughnia Hayes-White, Don Bridge, Sylvia Cervantez-Orozco, Vincent Colletta, Tony Flores, Jody Moore, and incumbents James Na and Andrew Cruz.