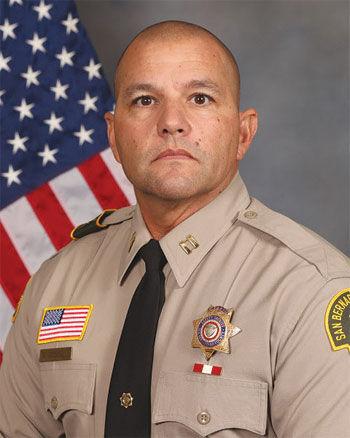 Garth Goodell was introduced to the community at the Chino Hills City Council meeting on Tuesday as the new "chief of police," coincidentally during National Police Week proclaimed by Mayor Brian Johsz.
Capt. Goodell began his career with the San Bernardino County Sheriff's Department in October 1993 as a reserve deputy sheriff.
He worked at the Chino Hills Police Department from 2003 to 2006 as a deputy and from 2012 to 2016 as the administrative sergeant.
Most recently, he was the captain of the Sheriff's Department Employee Resources Division, responsible for employee hiring, background investigations, payroll, and homeless outreach.
He has worked in a variety of assignments including custody, patrol, narcotics, gangs, and SWAT. Some of his professional memberships include: Society for Human Resource Management, National Tactical Officers Association, American Jail Association, FBI Law Enforcement Executive Association, American Correctional Association, and the International Association of Chiefs of Police. 
Capt. Goodell has a bachelor of science degree in criminal justice management from Union Institute and University, and a master's degree in business administration from California Baptist University.
He graduated from the FBI Law Enforcement Executive Association Leadership Trilogy and the Executive Leadership Institute at the Drucker School of Management.
Capt. Goodell said his goals for Chino Hills include increasing traffic safety, decreasing residential burglaries, hosting resident-driven crime prevention workshops, and assisting business owners with crime prevention through environmental design.
The captain said he is looking forward to serving the city, while listening to the wants and needs of both the business community and residents. When not on the job, he enjoys traveling, camping, and outdoor activities.