Edward Yee, of Chino Hills, was appointed by Gov. Gavin Newsom to the California Gambling Commission Control on Monday. Mr. Lee, the owner and subject matter expert instructor at Elite Training and Associates since 2014, is a district attorney investigator in the Orange County District Attorney's office's Bureau of Investigation. 
He worked as a police office and investigator with the Los Angeles Police Department from 1993 to 1999 and was an E-4 Marine Reserve in the U.S. Marine Corps from 1987 to 1995.
Mr. Yee currently serves as president of the Asian Gang Investigators Association of California, is 3rd vice president of the Association of Orange County Deputy Sheriffs and is a member of the California District Attorney Investigators Association and California Peace Officers Association.
As a California Gambling Commission Control member, he will be paid $159,068 yearly, according to the governor's office. The appointment requires senate confirmation.
***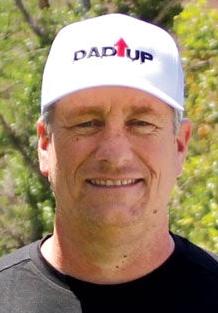 Chino Hills resident and parent Bryan Ward has a podcast show called "Dad Up" in which he interviews guests about their experiences as fathers, how they manage raising children, and being successful in their careers. 
The tagline is "for dads about dads being dads." He started the podcast in October 2019 and has completed 68 episodes. The podcast is available on Spotify and other podcasting sites at anchor.fm/bryan-ward8.     
Mr. Ward had been a longtime Chino Hills Little League coach and board member and is a former coach for Chino Valley National Junior Basketball. 
He and his wife, Andrea Ward, have two sons Blake, 22 and Brett, 19. 
The sons are graduates of Western Christian High School in Upland, where Mr. Ward currently coaches varsity basketball. Brett plays college basketball for Hope International University in Fullerton. 
*** 
Chino resident Jillian Vinion earned a Master of Science degree from Kansas State University in Manhattan, Kansas. More than 1,400 students earned a degree from the university in the fall of 2020, which include 1,139 bachelor's degrees, 229 master's degrees, 58 doctorates and five associate degrees.