The following Chino Valley residents have earned academic degrees from the online Western Governors University, based in Salt Lake City, Utah:
Chongyang Wei, bachelor's degree in Nursing.
Amber Ortiz, bachelor's degree in Nursing; Shebnem Uge-Scott, bachelor's degree in Cloud and Systems Administration; Nydia Velasco Alvarez, master's of business administration in Healthcare Management; and Carol Young, master's degree in Nursing – Education.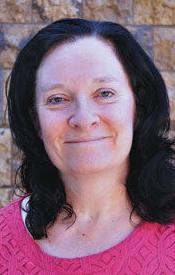 Chino Hills resident Paula Patterson has been selected as the city's highlighted volunteer. 
Ms. Patterson has lived in Chino Hills since 1990 and retired after a 27-year-career with the State of California. 
Her early volunteerism revolved around her two daughters, serving as an AYSO coach and volunteer for their soccer teams and supporting the Ayala High School Color Guard program.
She began volunteering for the Youth Accountability Board as a hearing panel member in 2013. 
The board provides an alternative for first-time, non-violent youth offenders. 
As a member of the hearing panel, she meets with youth and their parents on a contract that could include community service, restitution, improved school attendance and family counseling.
Ms. Patterson enjoys gardening, hiking on the Eucalyptus Trail and her small craft business.