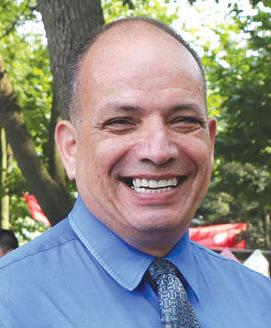 Gary Surdam of Chino Hills has written a book called "A Candle of Hope" about how parents can reclaim the joys of parenting and reaffirm their role as their children's first teachers coming out of the pandemic. 
The book offers parents simple and enjoyable ways to empower children by sharing everyday activities, passions, and projects. 
Mr. Surdam is a professor of global education and president of Bright Start International Education, which prepares students for success by providing STEAM camps, teacher and parent training, and leadership coaching internationally.
Mr. Surdam is married to Millie, a special education teacher in the Pomona Unified School District. They have four grown children.
"Candle of Hope" is sold on Amazon.
***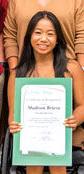 Madison Brieva, a junior at Chino Hills High School, was recognized by the Chino Hills City Council on Tuesday for winning the CIF State Championship for Paralympic 50 and 100-meter freestyle swim.
She is the first swimmer at the school and the school district to receive two CIF State swim meet paralympic championships.
Ms. Brieva took swimming lessons through the City of Chino Hills' summer aquatics program.
***
Rebecca Garcia received a Mayor's Home Beautification Award for her Chino home on Russell Avenue. Ms. Garcia was honored at a Chino City Council meeting on June 7.
***
Victoria Gurol of Chino received a bachelor of arts degree from the University of Alabama in May. The school is located in Tuscaloosa.
***
Madelyn Rubert of Chino Hills was named to the spring 2022 Dean's List for the College of the Holy Cross in Worcester, Massachusetts. 
To qualify, she had to earn a GPA of 3.5 or higher. The college offers an education in the Jesuit, Catholic tradition.