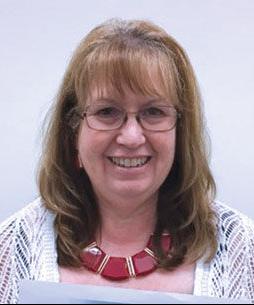 Robin Butler, administrative assistant II who worked for the City of Chino Hills for almost 33 years, has retired. 
She started her career as an account clerk in the county's Water Works District 8 in 1988 before the city incorporated in 1991 and transitioned to the engineering department, which later become Public Works.
She helped research, plan and establish the city's encroachment and parking permit procedures, developing forms and tracking systems that are still used today.
She moved into the Neighborhood Services Division and served as the first code enforcement secretary for almost 20 years.
Mrs. Butler was instrumental in developing most of the foundational administrative systems in code enforcement that are in place today, including the city's dog microchip rebate program. She also created and implemented an integrated employee handbook for files, records, and forms.
In 2018, she moved to the Finance Department and initiated a revamp of the department's filing system.
Mrs. Butler and her husband Brett have been married for 23 years. They have two children, Bethany and Nathaniel.
She and her family moved to early Los Serranos in 1965. 
***
San Bernardino County Public Health Director Corwin Porter has retired after 32 years. Board of Supervisors Chairman Curt Hagman described Dr. Porter as the calm and steady voice of the county's efforts to overcome COVID-19. The Board of Supervisors appointed Arrowhead Regional Medical Center Chief Operating Officer Andrew Goldfrach to serve as interim public health director. Recruitment will be undertaken for a replacement for Dr. Porter.
***
Chino Hills resident Ryan Kanne earned a spot on the Dean's List for the fall 2020 semester at Emerson College in Boston, Massachusetts. Students must maintain a grade point average of 3.7 or higher to qualify for the Dean's List. Mr. Kanne, a journalism major, is scheduled to graduate this year.
*** 
Arlene Aguirre of Chino earned a Master of Science degree in nursing and education from Western Governors University. The school in Salt Lake City, Utah.
*** 
Sean Watson of Chino Hills earned a 2020 Regional Center of Orange County Spotlight Achievement Award on March 8 during the 24th annual Spotlight Awards. The event was hosted by CBS2-KCAL 9 reporter Michelle Gile. Mr. Watson is the risk manager and quality assuranceat Regional Center of Orange County. The awards were created in 1997 to honor those in Orange County who have advanced the quality of life for people with disabilities.
Chino Hills resident Lindsey Pacela was named to the University of La Verne's Dean List for the 2020 fall semester. She earned a 3.75 grade point average in the College of Arts and Sciences with a double major in psychology and journalism.