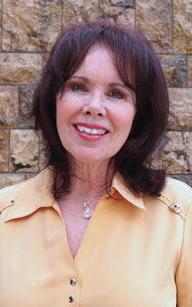 Chino Hills resident Mary Faulhaber has been selected as the highlighted volunteer for the City of Chino Hills for her work on the Chino Hills Community Foundation where she volunteers for the wine walk, home tour, and jazz and blues festival. 
She serves as coordinator for the volunteers, recruits volunteers, solicits donations, and helps manage the auction items during the home tour.
She volunteered for the Soroptimist International and is currently serving on the board of the Christian Women's Connection. 
She retired from a 27-year career with Air Canada and was involved with its non-profit organization that sends children to Disney World where she served as board president, vice president, treasurer, and secretary. She moved to California after living in Canada for 30 years and has lived in Chino Hills since 2007.
She has been married to husband Peter for 17 years. He is posted in Eastern Europe through his work with the United Nations.
Don Lugo High Principal Dr. Kimberly Cabrera was named a CIF-Southern Section Champion of Character Award winner for sportsmanship, character and integrity in athletics. She will be honored Sept. 23 at a CIF-Southern Section dinner. 
Seven local girl scouts will earn gold awards at tonight's (June 8) Girl Scout Gold Award Gala at The Atrium at Westfield Century City in Los Angeles 5:30 to 8 p.m. Chino honorees are Victoria Perez and Emma Ibarra. Chino Hills honorees are Jenny Beauchamp, Suzanne Dickerson, Isabella Madera, Ella O'Donnell and Leah Van Dyke. 
Ayala High School graduate Joshua Bozoian was among 372 Union University students named to the Dean's List for the 2019 spring semester. To achieve the honor, full-time students must have at least a 3.5 grade-point-average. Union University is in Jackson, Tennessee.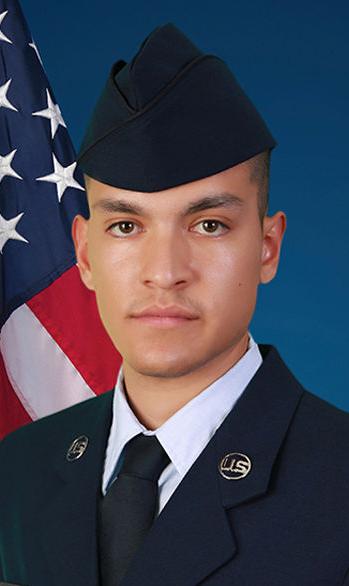 U.S. Air Force Airman Elias A. Edeza, a 2014 Chino Hills High graduate, graduated from basic military training at Joint Base San Antonio-Lackland Air Force Base in San Antonio, Texas. He completed an eight-week program that included military discipline and studies, Air Force core values, physical fitness and basic warfare principals and skills.
Chino resident Austin Frenes was accepted into the Peace Corps and will depart for The Peoples Republic of China on Thursday, June 13 for training as an education volunteer. Mr. Frenes, a Don Lugo High School graduate, will teach English as a foreign language at the college level. "I volunteered in high school and college, and I had amazing experiences going abroad in college," said Mr. Frenes, a recent graduate of the University of California, Berkeley. "My high school French teacher and my Chinese teachers in college have had a huge impact on my life, and I want to be able to have that type of impact on people learning English." The son of Lori and Max Frenes of Chino, Mr. Frenes interned with the U.S. Department of State at the American Institute in Taiwan. 
Chino Hills resident Nichol Feldtz was named to the Siena College Dean's List for the 2019 spring semester. Siena College is in Loudonville, New York. 
Chino resident Courtney Noel Kurz graduated from Clark University last month with a Master of Arts in international development and social change and a master's degree in business administration. Clark University is in Worcester, Massachusetts.  
Chino Hills resident Rachael Hiigel received a Bachelor of Science degree in mechanical engineering from Letourneau University in Longview, Texas. More than 400 graduates of the school received bachelor's or master's degrees during the university's Spring 2019 commencement ceremonies on Tuesday. 
Chino resident Terry Sneath received a Bachelor of Science in business administration from Lebanon University. Mr. Sneath, a graduate of Minnesota Online High School, played on the Lebanon Valley College men's ice hockey team and was named to the Middle Atlantic Conference's winter-spring academic honor roll for the 2018-19 school year. Lebanon Valley College is in Annville, Pennsylvania. 
Chino Hills resident Emily Barker was named to the William Woods University Dean's List for the 2019 spring semester. The university is located in Fulton, Missouri.