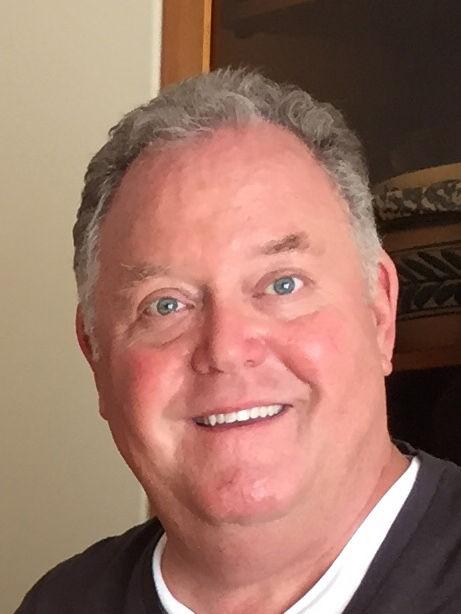 My social calendar has been open for almost four months now, so when I was invited to a drive by graduation celebration a while back I could hardly contain my enthusiasm. Friends Aldo and Sylvia's son just graduated high school; a wonderful young man, but I probably won't be invited back.  All I did was ask, "What can I bring?" Aldo said, "surprise us!"  
I thought doughnuts were perfect, with social distancing A doughnut makes the perfect treat for a driveby hootenanny. Arriving at a staging area up the street from the house I was amazed at the assortment of cars decorated for the event. This was one festive event, shiny cars, both vintage and new, were decorated with school colors, balloons, signs, and partying people.  Even old Mrs. Jacobsen was lined up with her son, Tony, in his company tow truck.
My wife was distracted by the nuns in the Volvo from St. Paul, John and Ringo, but I was wishing I would have car pooled with the car ahead of me, an Eldorado convertible with top down, maybe a carload of strippers from Spearmint Rhino? They looked like the Glee Club from Ayala class of 2006. Talk about distracted driving, I wasn't even texting as I sparked my wheels jumping the curb.
With all this excitement going on, I neglected to notice the sobriety checkpoint coming at me ahead at 2 or 3 MPH.  My Olde English forty tucked discreetly between my legs could obviously not be seen as the officer instructed me to roll down my window.  He looked at me intensely and asked if I had been drinking alcoholic beverages. I retorted quickly, "only for about 50 years now."…  He started laughing out of control (unlike those reading my humor columns) and said he had never heard that one before.
As I was approaching Ground Zero, I could smell the fresh mowed grass, the lush Marathon turf was finer than any golf course.  Beaming with pride, Aldo and Sylvia looked out as everyone waved to the parade of cars. There was only one decoration missing as I drove up onto the lawn.  "Here's your doughnuts," I shouted. I hit the gas and my Volkswagen SUV just ripped into the grass as I spelled out 2 - 0 - 2 - 0.  The twos were a little crooked but the zeros were perfect.
Congratulations to the Class of 2020.