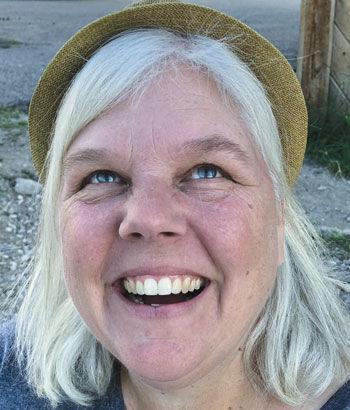 April in Chino Hills means blooming plants and making sure we have our tomatoes, peppers, and eggplants in the ground for summer harvest. By the end of the month, the summer squashes will be planted.
Seems like the big box stores and nurseries are bursting with goodies to take home; I'm seeing herbs and veggies next to berries, peaches, avocados, apples, and fruit trees. I want to bring them all into the garden! 
A little research now will go a long way to produce successful fruit, making sure the plant we bring home is suited to our garden's climate/ microclimate.
Let's begin with USDA Hardiness Zones. Regions of the United States have been classified into growing zones from 1a to 13b. Each zone is determined by the annual minimum winter temperature with each zone classification increasing by 10 degrees Fahrenheit. 
For example, Zone 9a may be 20 to 25 degrees Fahrenheit in winter, while Zone 10a temperatures may be 30 to 35 degrees Fahrenheit. 
These zones are meant to help gardeners choose plants which will thrive in that area. 
Here in Chino Hills, we are USDA Zone 10a. So before taking that fruiting plant home, make sure it is suited to the USDA Zone of the garden. The plant label should have this information. Hardiness Zone is item one to check before a purchase.
Not only should plants be appropriate to the garden's zone, many fruit and nut trees require a minimum number of hours of cold weather to produce blossoms which develop into the fruit and nuts we love. 
These hours are called "chill hours," the number of hours in the growing year that the weather is between 32 and 45 degrees Fahrenheit. Without the proper number of chill hours, the tree will not break dormancy at the appropriate time to begin to produce flowers and fruit. This is item number two on the check list.
How to discover how many chill hours there have been in the garden? An internet search for "chill hour calculator" will render the required results. UC Davis maintains a database of climate statistics gathered from weather stations scattered around the state. 
A quick look at fruitsandnuts.ucdavis.edu will identify the number of chill hours within the period of time and location used in the search criteria. Item number two: check.
Clearly some plants have a low chill requirement (like the California Fig or Ficus carica 'Mission') and some require more cold (like cherries). Luckily growers continue to develop low chill plants for our region. How do gardeners discover the chill hour requirements when they are not on the plant label? 
University of California website: The California Backyard Orchard or homeorchard.ucanr.edu/fruits&nuts to the rescue. This guide has information on choosing the best plant for your garden, necessary chill hours, planting and more. It's a great place to learn more about the fruiting plants you see in that garden store. Happy planting!
---
Donna Palmer is a San Bernardino County Master Gardener (class of 2021) who lives and gardens in Chino Hills. The University of California Cooperative Extension Master Gardeners in San Bernardino County operate a free helpline to address your home gardening and landscaping questions: mgsanbern@ucanr.edu. Visit: http://mgsb.ucanr.edu for a list of upcoming classes and events.