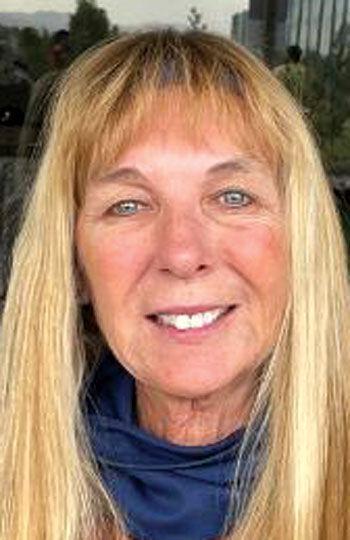 Life was a whirlwind of activities, school, and family time when I was raising my two boys while working full time and attending school. As much as I wanted to be with them all the time, I gave them all of me with the time I had.  Every experience was a first and every problem had to be solved.  My life felt complete. Time moved on, my children are grown, and roles have changed. 
Today, I am a grandmother with life experiences and wisdom. I am more attentive, patient, and less anxious. I am a parent, teacher, and friend. When I gaze at my grandchildren, I see both of my sons. My oldest was mischievous and my younger son was disciplined and organized. 
The time my husband and I have with our grandchildren is treasured. We make the best of every minute. Reading stories, going to the park, taking them to the carwash and buying an ice cream are priceless moments. When I feel the grip of their little hands while crossing the street or walking through a parking lot, I realize how much they depend on me.
I also learned to depend on them. I recall the time when my husband was securing a car seat in the back seat of our truck. Car seats are sure different from the ones we used years ago, with many more buckles to snap.  As we backed out of the driveway, my grandson noticed something was not right. I replied everything was fine and we began driving down the street. As my husband made a right turn, my grandson said, "uh oh grandpa." When I turned around, I saw his car seat had tipped over. I told him all is fine, stay calm, and grandpa will pull over.  While I straightened up his seat, he said, "see grandpa I told you!" This was not one of our better moments, but we laugh about it every time the subject is brought up. 
I also recall the time my two small boys spent a day with their grandmother. When I picked them up that evening, they told me that grandma gave them "manner lessons" at the dinner table. My parents were very big on formal dinners and the proper use of dinnerware. My mom taught them proper place setting and how and when to use the salad fork, dinner fork, spoon and knife. My boys talk about it to this day.
Grandparents can be an integral part in a grandchild's upbringing. We can be a building block in their development with communication, building self-confidence, and self-esteem. We can be a conduit between past and present. We can pass along family traditions and life stories.
 I look forward to the day I teach my grandchildren table manners.  Why not give my grandchildren the same memory so they can talk about it in the future. Having grandchildren is like having a fountain of youth. Enjoy and savor every moment with them.
---
Rozanne Alonzo is a Chino Hills resident and a contributing columnist for the Champion.