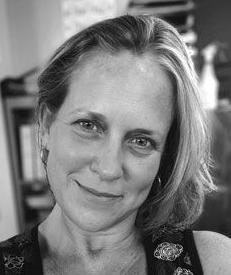 With the holiday season upon us, it's time to check in on how you're feeling.  Here's why:
"Nearly a quarter of Americans reported feeling 'extreme stress' come holiday time, according to a poll by the American Psychological Association. Holiday stress statistics show that up to 69 percent of people are stressed by the feeling of having a 'lack of time,' 69 percent are stressed by perceiving a 'lack of money,' and 51 percent are stressed out about the 'pressure to give or get gifts.'"  
In addition, there's the added stress of sometimes complicated or painful family dynamics. This is clearly a critical moment for self-care!
No one wants to feel stressed for the holidays, nor do we want to cause others stress. And yet, we often find ourselves in this cycle.  So what's a healthier way to deal with the holidays?  A question I've started to ask myself is, "What energy do I want to bring to this situation?"  
I know I don't want to stress out the people around me, much less show my loved ones (especially my kids) that I begrudge every day leading up to Christmas because I've created unrealistic expectations for myself. 
Personally, I've had to surrender the notion that I need to get a gift for everyone I know, and instead created a short list with a reasonable budget. Last year, I tried my hand at homemade gifts for the first time and it was gratifying and money saving.   
It's time to let ourselves off the hook from trying to organize a perfect month of events, foods, drinks and gifts, and show up to enjoy what we can to the fullest—to bring the best energy that we can from a place of self-love, self-care and peace. So what does that look like?
One trick for easing up on yourself is the "Be Your Own Best Friend" approach.  If your friend came to you and told you she was super stressed with everything on her plate, what would you say to her? 
Would you tell her she must check everything off her list or would you tell her to kick up her feet and take a break? Give yourself the same compassion you would give to your best friend.  
Don't put more stress on yourself than you would on someone you love.  That's self-love.  That's how you can not only bring, but experience the energy of peace, joy and love, rather than exhaustion and overwork. 
So, if you find yourself stressing out over all the details, stop, take a few deep breaths and ask yourself:
—What am I grateful for in this moment?
—What is it that I most want to experience this season?
—What energy do I truly want to share with my loved ones?  
— How can I make this easier on myself?  Is there something I can say 'no' to or delegate to someone else?
— What can I do to love myself more today to make sure I'm filling my own cup first?"
It's easy to abandon our better health habits during the holidays. We get too busy and too tired and decide that, with all the holiday fare coming our way, we don't have time for exercise or preparing healthy meals.  
"Why bother? I'm bound to gain 10+ pounds this month anyway." 
The truth is, exercise and healthy eating are essential to having the physical and mental stamina needed to thrive at this time of year.
Your self-care will be your own special recipe that comes from looking in your heart and asking yourself what you really need. 
You might try deep breathing, meditation, a hot bath by candlelight, a few "unplugged" hours, a yoga session, a dance break, a nap, a walk, a facial, or a massage.  
The point is that you make time to care for yourself with the same love you want to bestow on others.  Go ahead. You're worth it.  How will you prioritize your self-care this season?  How will you gift yourself with a balanced mindset that keeps you focused on the true spirit of this season? 
*If you'd like to kick off your week with some self-care, come join me for a Gratitude Walk. Enjoy the benefits of fresh air, walking, and meeting smiling neighbors, while focusing on what you're grateful  for and how we can bring more self-love into our holiday season.  
I hope to see you this Sunday, Nov. 28 at 8 a.m. at Cypress Trails Park on the southeast corner of Schaefer and Cypress.
---
Alisa Kuhns is a Chino resident, an adult educator, and holistic health coach whose purpose is to help people live their best lives without the stress. She is also a fan of the New Orleans Saints.