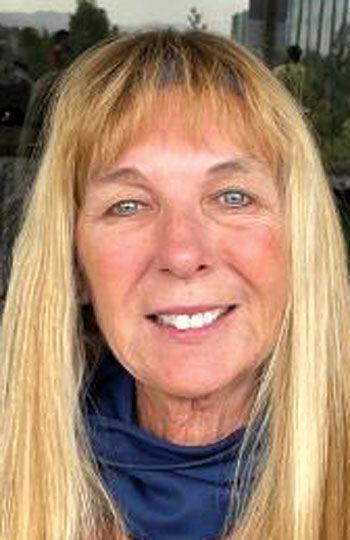 After the loss of my parents, I felt the need and desire to work with the elderly. I was hired as an assistant activity director for a memory care facility. This position may sound easy to many people as it did to me, but keeping residents active, happy, and content is not an easy task, believe me. My job was to facilitate recreational and therapeutic activities such as crafting, walking, playing board games and conversing.
My first hour was a memorable one. When I arrived, the residents were waiting for me in the activity room before breakfast. I greeted everyone and turned on the television so we could begin the day with the morning news. I thought the residents would enjoy seeing what was going on the world, but I quickly discovered that news was an agitator.
A few residents believed the news was happening outside our doors. One man began behaving as if he was in a war, giving orders to his platoon. His behavior escalated and his voice became louder.  The residents became flustered and upset. I searched for a channel that promoted a calmer atmosphere and gently redirected everyone to the dining hall for breakfast. Thankfully, they settled down and began enjoying their meal. Hearing and seeing what is taking place in the world can be upsetting to all of us. The daily news can create a behavior change which may be problematic to an individual with a cognitive problem. 
Correcting an individual with dementia can be challenging. I learned that if a certain delusion did not cause the residents to feel upset or threatened, I would go along with them. For example, while helping me put away items, residents would place them in the wrong cupboards and drawers. I went along with it because it kept them busy and made them feel useful.  What we need to remember is the reality they experience is just as real to them as our reality is to us. Why should we make their life more confused and say it is incorrect? No matter what one does or says, taking them out of the delusion is difficult and could be painful and impossible. Allowing the residents to stay in their own reality, assuming it is safe, is a simple solution. It is no different than allowing children to pretend they are cowboys or princesses. 
My heart broke when several residents did not receive family visits. I had conversations with family members regarding the importance of visiting but some felt that maintaining contact was pointless at this stage. We must keep in mind that an individual with dementia may not remember the visit, but the impact has a positive outcome. A sense of peace increases social interaction. Smiles and laughter are just a few changes I have witnessed after a family member's visit. Feeling purpose, peace, comfort, and accomplishment are important elements of a quality life. Spending time with loved ones with dementia has a powerful impact, even if the time spent is not remembered. 
Residents may have trouble remembering who their loved ones are, but they still have an emotional memory and can remember how the visit made them feel. The greatest gifts we can offer to individuals with dementia are compassion, respect, and most importantly, treating them with dignity.
---
Rozanne Alonzo is a Chino Hills resident and contributing columnist for the Champion.