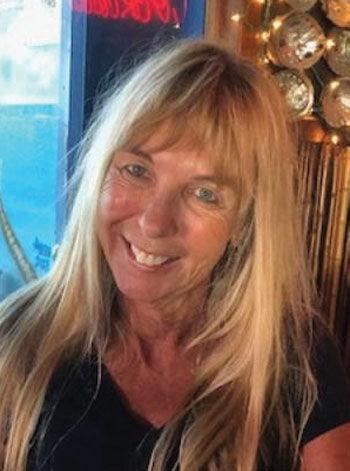 I often wonder why time moves by quicker as we age. I look at myself in the mirror and think back to when I was younger. I always wondered what I was going to look like in 40 years. Now I know. 
Turning 60 years old was a landmark for me. I saw places on my face that I never knew wrinkles could form. I have noticed slightly saggy cheeks, wiggly arms, and what was once up slowly falling down. My so-called new body still contains a young mind. I still feel like that young person with energy and enthusiasm until I am sitting too long and realize my lower back needs stretching before I take a step forward. I once heard a phrase that caught my attention and I now understand to be true: a body in motion stays in motion. 
I find myself challenged with today's digital technology. Technology such as social media, smart phones, smart TVs and tablets seemingly appeared overnight. I use a computer and laptop but my knowledge is limited. I find tech terminology difficult.
Understanding abstract recognition such as the cloud or why information I just read disappears on newsfeeds remain a mystery to me. I am in the education field and distant learning was a bit overwhelming in the beginning. Wi-Fi, chromebooks, and mute buttons were new to me. Working with my colleagues and watching their fingers fly across the keyboard was intimidating. I recall taking notes, shaking my head as if I understood, and feeling lost.  
The internet would lag, sound would lag, and the screen would disappear or flick on and off. These were basic experiences most of my colleagues were able to resolve but for me it was an uh-oh moment. Moments like this challenge me to overcome the learning curve when age and technology meet head to head. 
In 2016, I had an appendectomy that resulted in major complications including two surgeries. My hospital stay was during my 60th birthday. I spent a lot of time reflecting on my life and praying with all my might. My way of thinking definitely changed since then. 
I learned to embrace my ever evolving self and to deal with the changes of life optimistically. I try to focus on the things for which I am grateful and to nourish my spirit. Accepting who I am now, dealing with the highs and lows and adapting accordingly is necessary for my personal success. 
I have learned to listen less to the critical me and strive to find the stronger me. Appreciating the little things in life plays a more important role in my life than ever before. Life is unpredictable and precious. It is up to each of us to embrace and love who we are now. 
In terms of my digital acumen, well, it may never be at a level of my younger colleagues and that is okay. Aging has not kept me from pursuing other interests such as writing columns for the Chino Valley Champion. This is something I never thought I would do, but knew I enjoyed writing. 
For us aging baby boomers, this is the beginning of an enjoyable, active and fun later life. Embrace these wisdom years. Celebrate, laugh, and walk with gratitude. 
---
Rozanne Alonzo is a Chino Hills resident and a contributing columnist for the Champion.