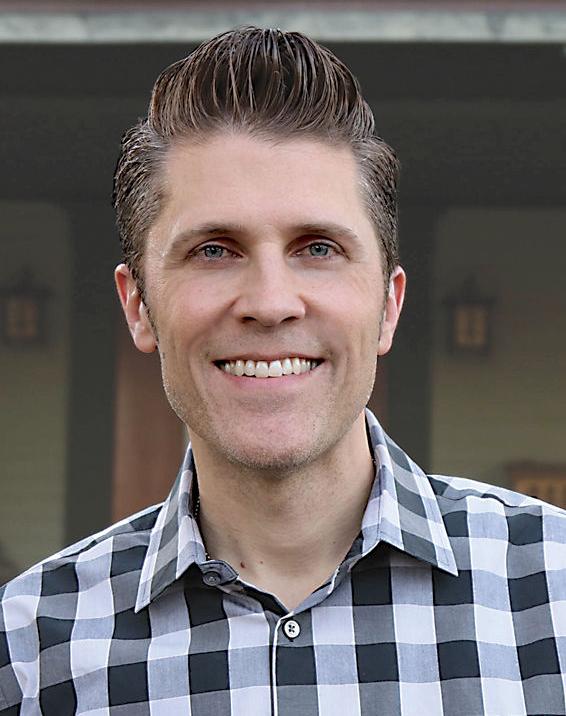 Sometimes when I am posting in the Chino Memories Facebook group, I post a photo and let the members tell their stories about it.  The memories come in abundance each time I post an old photo of a donut shop from Chino.  I know we all love the sweet cakey goodness that comes from a donut, and I thought I would share some of Chino's favorites, from yesterday and today. 
Winchell's Donut House is officially Chino's longest running donut shop.  It was originally located on the southwest corner of Central Avenue and Riverside Drive, from 1960 to 1984. Winchell's moved up the street into the new Gemco center at Central and Walnut when their building was going to be torn down for the widening of Riverside Drive. The huge donut atop the sign burned bright at night with neon lights for all to see, along with a sign high in the sky advertising coffee and a donut for 16 cents.  Many have shared their memories of stopping by early or very late at night for a donut, and how they enjoyed the fresh smell which floated out of the counter window into the surrounding area.
Mom's Old Fashioned Donuts  opened in 1980, in Ramona Village on the southwest side of Ramona Avenue and Philadelphia Street. Owner Deborah Madrigal has been serving donuts to Chino since it opened, and now has her children and grandchildren helping.  Many Ramona Junior High School students stop by on their way to and from school.
JB's Donut Shop and Restaurant was located on Riverside Drive at Benson in the 1970s and 80s, where Flo's Café No. 2 is today. JB's was a dine-in donut shop and restaurant that also had a drive through window. In 1986 owner Jim Scruggs sold his restaurant to Paul and Donna Hughes, owners of Flo's Airport Café. 
There are a few different Manna Donut shops in Chino and Chino Hills, but the one on Riverside Drive, just east of East End was the go to place for donuts when I was attending Don Lugo High in the late 1980s.  When I was a senior, I would drive out of my way to get a chocolate chip roll donut and a milk, and would eat it during my first period class.  My friends from high school still mention their remembrance of my love of those donuts. They still serve chocolate chip rolls, and now my son, who is the age I was then, loves them too.  The Manna Donuts drive-up building was once the restaurant Burger Bandit in the 1960s, and looks nearly the same as it did then.
The Pink Onion was a store like none other. Owned by Henry and Margie Zoetemelk, the store sold many items, such as plaster statuaries, plants, macramé, oil paintings, skateboards, bicycles, mopeds—and donuts. The business opened in 1976 on Riverside Drive east of Ramona, next door to the 7-Eleven. 
High school students loved to hang out at the Pink Onion, to buy skateboards, play arcade games and eat donuts.  One time Henry had the Don Lugo High School band perform in the parking lot for his wife Margie's birthday. The store closed in 1999, but the building is still owned by the Zoetemelk family.  I asked Margie Zoetemelk why they named their business "The Pink Onion," and was told they thought it was catchy, and was a name nobody would forget. It was just as unique as their store and is just another donut memory for many.
Kerry Cisneroz, a longtime Chino Valley resident, enjoys sharing memories and nostalgia of the community daily in his Facebook group, "Chino Memories – Yesterday & Today."