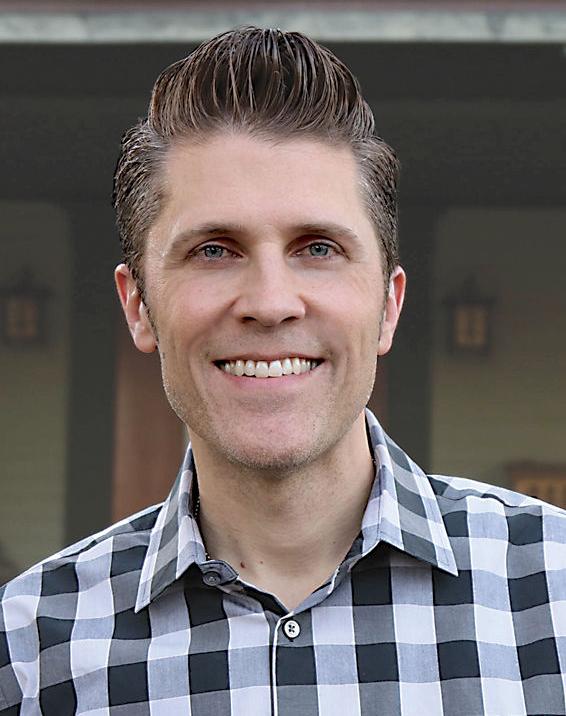 Sometimes in life you meet a person who inspires you, without them even knowing they did.  I had the pleasure of getting to know Dick Ferguson, also known as Mr. Ferguson, or Coach Ferguson, former teacher and principal at both Chino High School and Ramona Jr. High School, when he began attending our church with my in-laws, a couple of years ago.  After church we would sit at tables and chat about the good old days of life in Chino.  Our conversations would continue as we had lunch together.  Mr. Ferguson had such a way of telling stories, that each word that he spoke had me desperately waiting for the next.   
Dick Ferguson began teaching Life Science and Biology at Chino High School in 1959.  He also coached wrestling, football and swimming, which allowed him to build relationships with students that lasted well beyond their high school years.   Many people have shared with me how their lives were impacted by his kindness and encouragement to push hard and never give up.  Mr. Ferguson loved life as a teacher and coach at the newly built campus on Park Street, and the opportunities it provided him in interacting with the students.  When I mentioned names of those who spoke to me about him, he remembered them all, shared a memory, and laughed his high pitched raspy laugh, that would most always make me laugh along with him.  He also recalled how during the early years at Chino High, the wind would blow so hard that school was often cancelled.  There were many open fields, and when the winds blew, rocks would fly through the air, and attending school was considered unsafe.  He laughed some more at the thought of school being cancelled today due to wind!  
He also shared about a time in 1971 when a Hispanic student stood up at a school rally and wanted to express why Hispanics were not going to salute the American flag.  There was racial tension during that time, and when the microphone was cut off while the student spoke, many students began to riot.  Furniture was broken and he was hit on the shoulder with a pipe.  Over 70 students were suspended and a few were expelled. During a school board meeting, where he was testifying regarding the expulsion of one of the students, the office of Attorney John Tomlinson and the Champion Newspaper office of Al McCombs, both of whom were members of the school board, were firebombed, destroying both offices.  Mr. Ferguson remembered the meeting was cut short as Mr. McCombs and Mr. Tomlinson were advised of the fires.  He said it was a scary time of racial division in our city.  He later met with the student who had spoken at the rally, who was not involved with the firebombs, and made amends.  He had coached him in football and knew the kid well.  They spoke of the incident and shook hands.
Mr. Ferguson moved to Chino in 1960, after he got the job at Chino High School.  He lived in a house on Riverside Drive that he rented with his wife Donna, who was a kindergarten teacher for 38 years at E.J. Marshall Elementary School.  By 1962 he purchased his first home on Telephone Avenue.  He paid $17,900 for the home, and had no idea how he was going to pay the $75 per month mortgage payment.  He and Donna raised two children in that home - a son named Scott, who graduated from Chino High, and a daughter named Shelley, who graduated from Don Lugo High School. That $17,900 home was a good investment…Mr. Ferguson lived the rest of his years in it.
In the 1970s, Mr. Ferguson was vice principal of Chino High, then moved to Ramona Junior High School to become principal, then back to Chino High to be principal there, and then eventually moved again to Ramona Junior High.  He remained at Ramona until 1982, when he moved to a junior high school in Temple City. He also coached football at Azusa Pacific University.
Dick Ferguson passed away on February 25, 2021, at the age of 84, exactly six years to the day that he lost the love of his life, his wife Donna.  My talks with Mr. Ferguson remind me how relationships made today can last a lifetime, and that everyday kindness may be the encouragement that someone very much needs.  Thank you for the time you spent with me Mr. Ferguson – you have left a lasting impression on me, and the many who knew you. 
Kerry Cisneroz, a longtime Chino Valley resident, enjoys sharing memories and nostalgia of the community, which can be found in his Facebook group, "Chino Memories – Yesterday & Today."