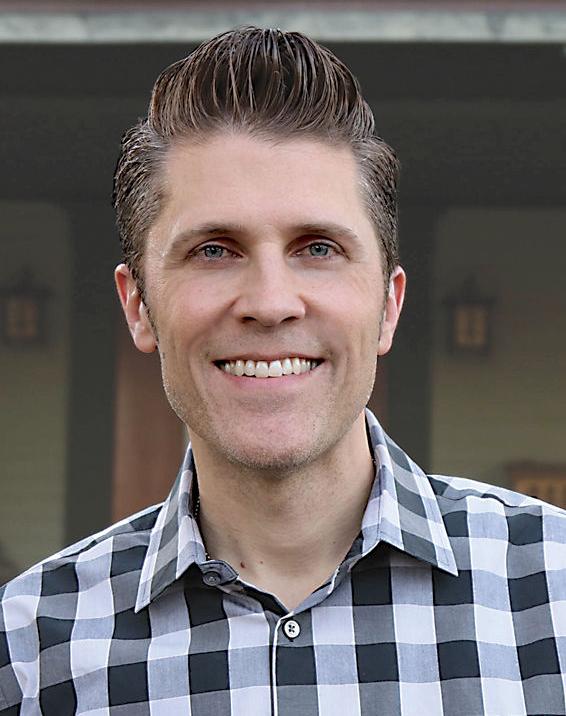 In his Chino Memories Facebook this week, Kerry Cisneroz asked his followers: Chino is a place where we have grown up, gone to school, made friendships, been married, had children and raised them as well. Whether you are still in Chino, or have moved away, what special parts of your life happened in Chino? Here is a sampling of replies that showed what good memories many people have about growing up here. Names have not been included, but can be found in Kerry's Memories Facebook.
--Our family moved to Chino in 1952. I appreciated the open fields, innumerable animals, our terrific schools (Newman, the Riverside Drive Junior High, our new high school), the awesome friends and sports and activities and our incredibly friendly teachers and staff. Superlative, inclusive community!
--When I was 11, our family moved to Chino from Lakewood in 1958 as the dairies were relocating from Artesia. The family business was commercial refrigeration so my grampa stayed in Artesia for the dairies that remained there, and my dad serviced the Chino dairies. Loved Chino High (Class of 1964). Our church, house, and jobs and so many friends have all been in Chino! 
--Lived in Glenmeade/ChinoHills grades 1-12. Best place ever to grow up. St Margaret's youth group, CHS ASB, roller skating on our hilly neighborhood sidewalks, VBS at the Christian Reformed church are some of my most special memories. 
--Moved here when I was 4 -- went to Chino schools. Graduated from Don Lugo in '81. Chino is awesome and I can't really imagine living anywhere else! 
--I grew up on 16th Street and Serene. It was the best childhood ever. Rode horses everywhere and had the best life due to our incredible parents. 
--My family has been here for 61 years. It's been a great place to raise our kids. 
--My whole life I have lived in Chino. It is the city I love.
--I loved driving by the open Chino country and seeing cows.
--One of my favorite things about Chino is what is carved on the wall of the DES Hall: "Achieve honor through service" & "The best victory is to conquer self." This demonstrates the moral character of this city. I raised my kids going to the Annual Dairy Tour. They won the pie-eating and milk-drinking contests almost every year & I won the cheese-carving contest twice. We also loved & participated in the concerts on the lawn in front of the city offices & the Christmas parade. I've been here since 1987 and love Chino!
–We remember driving down Pipeline, around where the Spectrum is, and having to stop for a big herd of sheep crossing the road. We know so many of our locals and they're friendly and kind and helpful. We're thankful God brought us here all those years ago!
--I had a bottle of Boone's Farm in my hands as a cop pulled into the parking lot. I tossed it in a bush. About a year later I remembered the bottle, dug through the bush and retrieved it. Drank it, too.
--My siblings and I grew up in Chino just like our Dad and his siblings did. What is most memorable for me was the idyllic childhood. I had great friends and as a small boy, walks with my grandfather to 6th Street to get pan dulce or to the Grain and Milling where he'd get pellets for his rabbits.
--We bought our house in Chino Hills in 1981; our kids grew up in there. Lived there 30 years. after hubby died I sold and bought condo in Chino. Love both cites. 
--My Mom and I graduated from Chino High School. Even had the same PE teacher. I moved away for a few months but came back and still live in the house my grandfather built over 80 years ago. 
--I remember the freedom to ride my horse all over the Chino hills before they became neighborhoods. The freedom my children had to do the same. Chino was a wonderful place for me to grow up and then for my children. I now live in Oregon but often reminisce about Chino.
--Grew up in Los Serranos. Lost our family home that my Dad built due to a fire. Miss everything.
--Grew up in Chino on Roswell, rode my horse all over Chino, even on the 60 freeway when it was only dirt; camped out at the Chino fairgrounds.
--Honored to be Chino's guest speaker for its 2020 Veterans Day ceremony, after my having raised a family here in the 20th Century. What a great place to live in. 
--Both my maternal and paternal grandparents moved to Chino in the early 1900's. My parents were born there in the 20's. I was related in some manner to half of the population back in the 50's and 60's. So as a kid, no matter where I went I knew someone. For the kids and grandkids of the early settlers of Chino it will always be home.