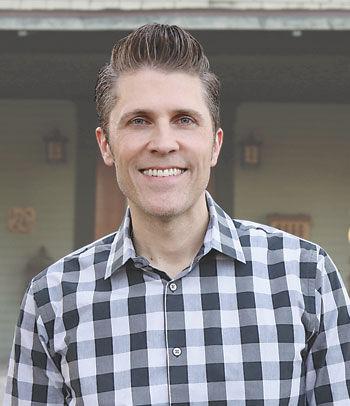 The Chino Valley has a great number of fire stations within its vast boundaries.  Seven stations spread throughout Chino and Chino Hills serve the nearly 200,000 residents that call the area home.
The Chino Fire Department was organized in 1895, and consisted of 24 members.  The firemen were all volunteers, and actually had to pay $1 to join and an additional 10 cents per month in fees.  Imagine having to pay to be a firefighter!  In 1924, Chino paid its first fireman, and all others remained as volunteers.   In 1927, J. B. Andrews was named fire chief and was paid a salary of $10 a month to maintain equipment and oversee the volunteers and other workers. 
Art Wagner became fire chief in 1932 and was paid $20 a month, and remained chief until 1956, when he retired and a full-time paid chief was hired.
Red and yellow fire engines that protect our cities today started out as a hand-pulled hose cart in 1895.  
A group of prominent Chino businessmen, including B.K. Galbreath, who owned the Galbreath commercial building on 6th and D Streets, formed the fire company and purchased a hose and hand pump cart.  
In 1896, a hose cart was ordered, along with 300 additional feet of hose. The volunteers would pull the cart to the location of the fire, and would hook the hose into one of the seven hydrants within the city. 
After the city was incorporated in 1910, a fire commission with three members was created. Soon after, in 1912, the fire department was officially formed.  A Lambert fire truck was purchased in 1912 and was used until 1923 when an American La France pumper was purchased.
 In 1942, the Chino City Council approved Chief  Wagner's recommendation to organize a Women's Auxiliary Fire Group, which was much needed while men were away during the war years.  The women were trained to fight fires, give first aid, and know fire codes.  Chief Wagner was well liked among most everyone in town, as were many of Chino's firemen.
Lester Hemstreet was a 1942 Chino High School graduate who went to work as a fireman for the Chino Fire Department in 1946, under Chief  Wagner.  Les Hemstreet became acting fire chief in 1959 and served from 1960 until he retired in 1971.  
Chief Hemstreet's son Mike recalls his dad as a man who fought for what he believed was important, such as mandatory smoke detectors in every home, and more fire stations to serve the community.  Chief Hemstreet passed away in 2014, at the age of 90.
Bud Maloney joined the Chino Fire Department in 1952, and was one of only five regular, full-time firefighters, while all others were volunteers.  Bud worked his way up to assistant fire chief and served for 28 years until his retirement in 1978.  
During his time with the department, the number of firefighters grew to 56.  
He passed away of cancer in 1987 at the age of 62. Flags at City Hall flew at half-staff and a long line of fire engines, with lights flashing, led a funeral procession in his honor.
Fire Station 61, located on Central Avenue, was the first station that opened in 1954 as part of the newly built civic center.   
Located on the east side of Central, south of D, the civic center housed city hall, the police station and both the city and rural fire departments. 
The fire station was dedicated to Chief Wagner, who had served for 30 years as volunteer fireman and chief.  
The station moved in October 2011 to Schaefer Avenue and the once busy building with the ringing tower bell is now closed and vacant.  
Each time I drive by that station, I look at it with respect and awe for what each fireman did for our city.
---
Share your Chino memories and feedback by email at Chinomemories@gmail.com. Kerry Cisneroz, a longtime Chino Valley resident, enjoys sharing memories and nostalgia of the community, which can be found in his Facebook group, "Chino Memories – Yesterday & Today."