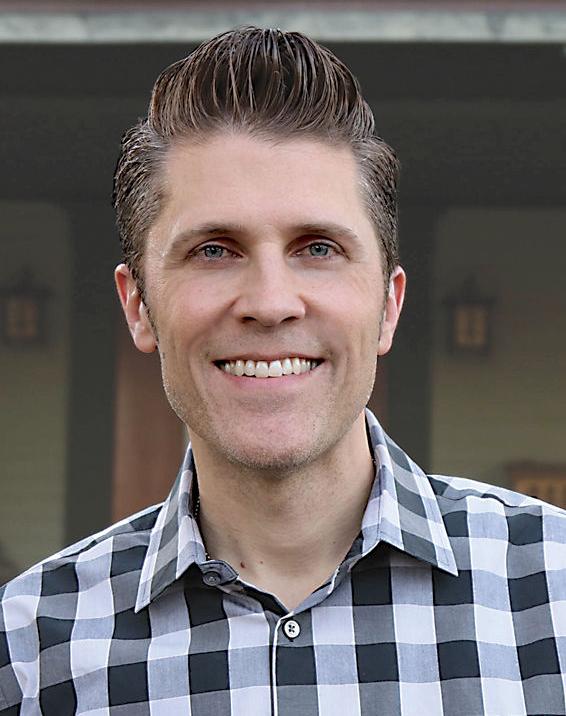 2020 has been a tough year for all, with huge lifestyle changes due to COVID-19 restrictions and shut-downs.  Christmas is most always a time where we can find happiness, even in the most difficult situations. It's a time to decorate homes with lights, and to dress up a tree with ornaments that will illuminate joy for nearly a month. When I was growing up, we always bought our live Christmas tree from a lot that was on Central Avenue, above Philadelphia, called Smith and Brown. There was plenty of open space in that area for the tree lot back then. We would carry what seemed to be the biggest tree on the lot to the car and would strap it on the roof of our 1986 Chevy station wagon to haul it home.  We kids would try to pick the sap off of our hands as our parents drove home. Once home we would wedge the giant tree limbs through the front door and place it by the picture window. Our house was filled with the sweet smell of that pine tree. Chino had many places to buy Christmas trees from, such as the lots sponsored by the Boy Scouts.  The scouts would work those lots to earn funds for camp, among other things.  
Maybe your family bought a live tree each year, or maybe your family had an artificial tree, or maybe even one of those cool colored aluminum trees.  Whatever kind of Christmas tree you may have had, it surely made a memory each year. 
Chino's annual Christmas Parade has always been a tradition for my family.  We would walk to Riverside Drive early in the morning to set up our lawn chairs, and then wait for the parade, while enjoying donuts and coffee from the Methodist Church.  Cheering on the floats, high school marching bands and participants really brought the city together.  Sitting by strangers, joining together to clap and shout words of appreciation is something special.
Because of COVID-19, the city had to cancel the parade this year, but created a drive through celebration at Ayala Park, which brought in miles of cars filled with mask wearing individuals who waved and shouted Christmas merriments to those who participated.
The city once again lit up its Christmas tree on the lawn in front of the civic center, along with many other surrounding trees.  Driving by on Central Avenue we see the lights glow from a distance, and as I approach, a bit of Christmas excitement sparks within me.  It's funny how something as simple as a decorated city hall can bring a bit of joy.  It is these bits of joy that we can all use right now, during this very unconventional Christmas time.  May you and yours enjoy the simple things that surround you this Christmas season. 
Kerry Cisneroz, a longtime Chino Valley resident, enjoys sharing memories and nostalgia of the community, which can be found in his Facebook group, "Chino Memories – Yesterday & Today."