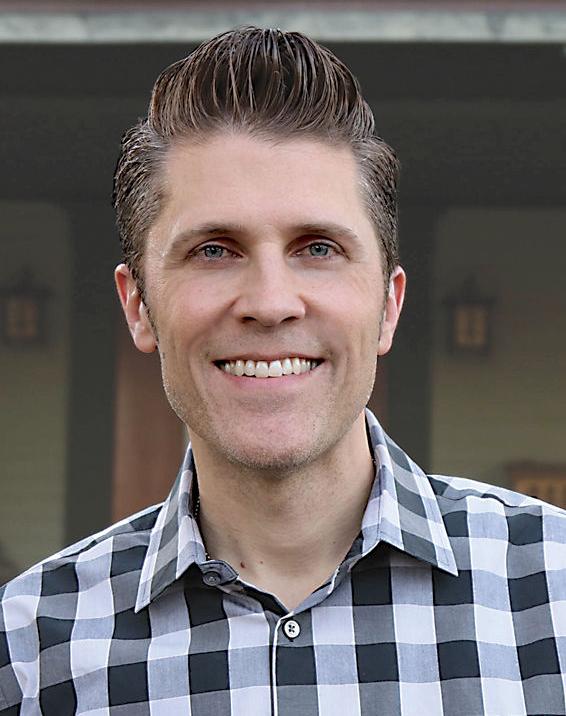 It's that time of year again, when seniors graduate from high school. Back when Chino was a much less populated city, the Chino Champion would run every name and photo of graduating seniors...much like a yearbook. The 1963 graduating class of Chino High School had 219 graduates and each student had their photo printed in the newspaper. The Champion still lists the names of each high school graduate, but now that there are four high schools in the district, the list has really grown. 
Flashing way back to Chino's early years, Chino High School's Class of 1906 had three graduating students— Mildred Mogle, Ruth Brown and Clarence Pate. Imagine a senior class consisting of just three people! The class of 1918 had 31 graduating students and the number continued to grow each year. The population boom in Chino came in 1971 when the 60 Freeway opened and gave easy access to those who ever knew what beauty existed in the land where everything grows. That boom increased the number of high school students, which led to the construction of a second high school in Chino that opened in 1972, named Don Antonio Lugo High School. Chino Hills followed  with Ayala High School in 1990 and then Chino Hills High School in 2001.
Chino's high schools have produced many people who have made a mark on history, including Ruben S. Ayala, a 1941 Chino High graduate and namesake of Ayala High School and Ayala Park in Chino. Senator Ayala was Chino's first publicly elected mayor and later a multi termed California state senator. Class of 2000 Don Lugo  graduate Diana Taurasi is a four- time Olympic gold medalist for Team USA's women's basketball and has won four championships as a professional basketball player with the Phoenix Mercury. She's proud of her Chino roots and has been photographed wearing a sweatshirt that says 'Just a Kid from Chino.'
While attending school, we are taught by dozens of teachers who greatly impact us. In my junior year at Don Lugo, I had Mrs. Gaye Tanner for English 11 CP.
She was loud, extravagant, dressed like a gypsy and wore giant floppy hats. She would tell kids that they, or their work, was "tacky" in front of the entire class. Behind that over-the- top personality was a teacher who cared. She taught me how to be a better writer, and by the end of the semester, I had an "A" in her class. I figured out how to learn from her wacky ways of teaching. At the end of the school year, she wrote a snarky comment in my yearbook, sealed it with her red tacky stamp, and forever left her mark on me. Graduating high school means physically leaving our teachers behind, but the influence they made on us lasts forever.
It's strange to think that I graduated from Don Lugo more than 30 years ago, in 1989. I remember the excitement of the day, and lining up at the only stadium in the district at the time, which was Memorial Stadium at Chino High. Walking into the stadium in my brown colored gown, standing between two girls wearing gold colored gowns, made us a great example of school pride in our Lugo brown and gold. The procession felt as if it moved in slow motion, while the musical tune of Pomp and Circumstance played on a never ending loop. I looked to the stands of many peering faces, hoping to see my family. I spotted my mom and my family smiling and cheering for me. My class medals that hung from my neck clang with one another with each step I took, and my dress shoes sank a bit into the real live green grass of the football field as I approached my chair. Classmates spoke words of memories and encouragement, and then I walked across the stage as my name was called and a high school diploma was handed to me. We tossed our caps into the air and then gathered with family and posed for photos. Then off went the class of 1989 for grad night. It was the beginning of the rest of our lives...and yet it seems just like yesterday. 
---
Share your Chino memories and feedback by email at Chinomemories@gmail.com. Kerry Cisneroz, a longtime Chino Valley resident, enjoys sharing memories and nostalgia of the community, which can be found in his Facebook group, "Chino Memories – Yesterday & Today."