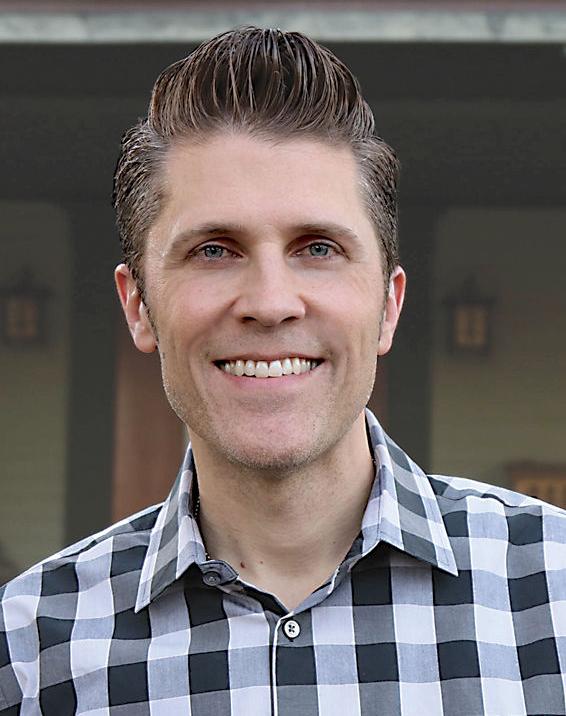 In 1963, a new supermarket came to Chino, which anchored a brand new shopping center on the northwest corner of Central and Walnut avenues. Alpha Beta was part of a large chain of stores and featured a bakery, meat department and brand name products such as Van de Kamp. S & H Green Stamps were given away with each purchase, and we know how important those stamps were back then. The store was run by Charlie Saliba, better known to those who shopped there, as "Chino Charlie."
Charlie had joined Alpha Beta in 1958 as a clerk and worked his way up the ladder to manager of Chino's most modern supermarket. Charlie would run a strip above Alpha Beta's weekly ad that he called "Chino Charlie Sez" that featured advice and tips, such as savings to look for and store employees that customers should get to know better. He would often make announcements over the loudspeaker in the store, and would sometimes poke good-natured fun at the customers, including singling out women who were wearing hair curlers. His jabs were not limited to any one customer, and was heard saying, "shouldn't you be home watching cartoons," to a teenager entering the store.  Continuing his love to joke, he would also announce when he saw employees from neighboring supermarkets shopping in his store. 
Charlie enjoyed interacting with people and made it a point to remember names and personally greet those who shopped in his store. His former employees have shared their memories with me, and each time they comment about Charlie's infectious smile, and his always upbeat attitude.  Many worked for long periods of time at Alpha Beta because of Charlie's leadership, which made it such a pleasant place to work.
In 1973, Alpha Beta promoted Charlie to district manager, and he left the Chino store. He remained living in Chino with his wife Johnnie and his two children, Loraine and Mark, who attended Chino High School.
Charlie retired from Alpha Beta in 1986, but he didn't slow down. He ran for City Council in 1990. His bid was unsuccessful, but he remained active in the city, especially through the Chino United Methodist Church.  After Charlie's wife Johnnie passed away in 2014, he stayed at the local care facility they had lived at together, and was very social.  He would play piano and sing in the lobby, always trying to reach his goal of making people laugh and smile. Charlie passed away last week (See the separate obituary), and while he is no longer here to make us smile, the very thought of him certainly brings a smile to many.  Thank you Chino Charlie – you made a lasting impression on Chino.
Kerry Cisneroz, a longtime Chino Valley resident, shares memories and nostalgia of the community daily in his Facebook group, "Chino Memories – Yesterday & Today." This sketch of Charlie Saliba ran in Chino Memories before he died.