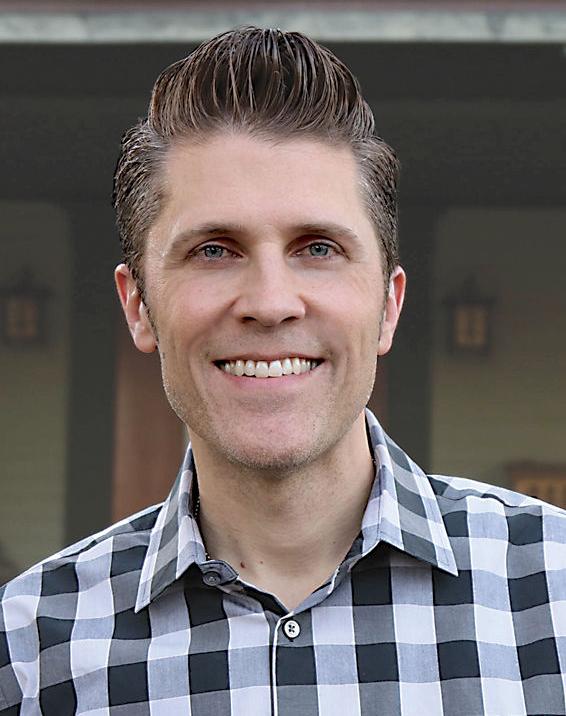 hen Chino's founding father Richard Gird laid out the original map of the city of Chino, the street we know today as Riverside Drive was called "A Street." The main streets on Gird's master plan were all alphabetical or numerical names.  Riverside Drive began the descending order of alphabetical street names, starting with A, and continuing south with B and so on.  The numerical streets began with First Street, which is Monte Vista today, and continued east with Second Street and on.  The streets were a grid of primarily straightaway streets, in the direction of north, south, east and west.  The plan makes traveling in Chino easy, and is something my family and I regularly discuss with appreciation, when becoming lost on winding roads while on vacation.  
Riverside Drive was called A Street, Pomona Road and then Chino Avenue, until the County of San Bernardino officially named it Riverside Drive. The reason for the name was that the road led travelers from Pomona to the city of Riverside.
The history of Chino's main street, Riverside Drive, is as follows:
April, 1900 – A road was put through from South Garey Avenue to the city of Chino.
Jan. 1906 – The road from Garey Avenue to the area east of Chino was known as "Chino Avenue." The road was oiled from Central Avenue to Euclid for better travel.
1908 - Chino Avenue, also known as Pomona Road, was extended from Pomona to the city of Riverside.
1914 – San Bernardino County changed the name of the road from Chino Avenue to Riverside Drive and also renamed Silo Avenue to Chino Avenue.
1915 – Riverside Drive is paved to Archibald.
Some of the greatest memories people have shared with me about Riverside Drive was walking from the old Chino High School campus, when it was located where the school district is today, to the new campus, where Chino High is now.  The new school was built in stages, and in the 1960s, students would walk from one site to the other for different classes.  Along the way they would stop at Winchell's Donuts, when it was located on Riverside Drive, and also Ozzy's for a vanilla Coke, which was a hopping place for teens on Riverside Drive.  
I myself have traveled on Riverside Drive too many times to count during my 35 years of living in Chino.  I take it to reach shopping centers, my dry cleaner, church, grocery stores, donut shops, freeways and family members.  I sometimes walk along Riverside Drive, which often displays an amazing sunset at dusk.  I took my kids to elementary, junior high and high school down Riverside Drive, and then in the blink of an eye, they grew older, and I taught them to drive on Riverside Drive.  I have sat on curbs on Riverside Drive for many years to watch the city's annual Christmas parade, and even once drove a classic Corvette down Riverside Drive during the holiday event.  The road that was once just dirt, that grew from the letter A to paved lanes called Riverside Drive is often taken for granted.  Next time you travel down Riverside Drive, remember the history of this pathway that surely has been just as great of a part of your life, as it has mine. 
Kerry Cisneroz, a longtime Chino Valley resident, enjoys sharing memories, images and nostalgia of the community, which can be found in his Facebook group, "Chino Memories – Yesterday & Today."