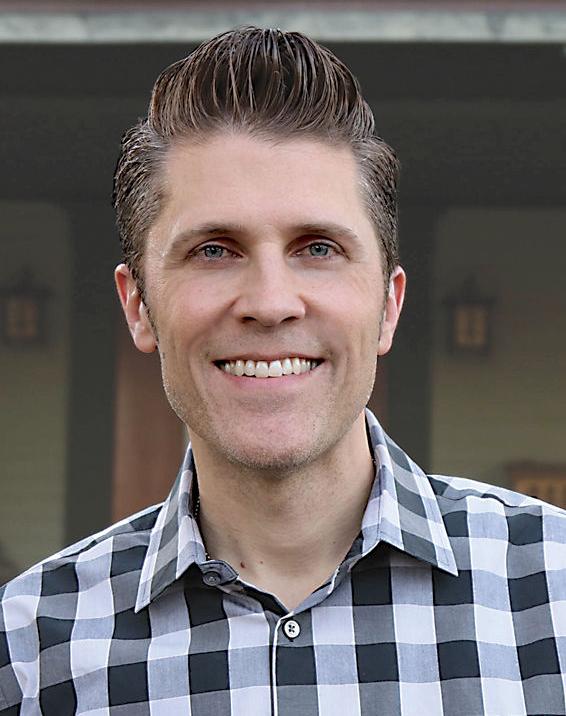 As we travel along Central Avenue, passing Washington Avenue, a white gazebo can be seen sitting at the southwest corner. It is surrounded by trees and flowers and a small grass area. There are a couple of benches and a drinking fountain as well. This site that we pass so often is named Carolyn Owens Centennial Square, an official park located within the city of Chino. Who is Carolyn Owens, and why does she not only have a park named after her, but also a Community Center located further down Central Avenue, across from City Hall?
Carolyn Owens was a volunteer who dedicated decades of her life to the development of parks and recreational activities that helped continue the small town feel of the ever growing city of Chino. She served 22 years on the Parks and Recreation Commission, with 13 of them as the president. One of her greatest contributions to the city was acting as chairman of the 1987 Centennial Celebration, which included a yearlong program celebrating Chino's 100th birthday. In November of 1987, the city held a parade, as the finale of the celebration. The Chino Champion won first place in the motorized float division. On the float rode Chino Champion publishers Allen McCombs and his wife Gretchen, and Carolyn Owens and her husband Earl, all dressed in period costumes. A fair was held after the parade, and the two events drew 5,000 people. 
Carolyn also volunteered in the PTA, as a Girl Scout leader and served as president of the Chino Soroptomists for two years. In 1987, she was honored in Sacramento as the 34th Senate district woman of the year, and in 1988 was named Chino's outstanding citizen. Carolyn loved her city and was involved in as much as she could.
Carolyn was a true Chino pioneer, born to the Valpreda family in Chino in 1937, and graduated from Chino High School in 1954. She attended Mount San Antonio Community College and then married Earl Owens in 1960. During all of her volunteer work, and never ending job as a mother, Carolyn achieved a BS degree from Cal Poly in 1973.
Carolyn passed away from cancer at the young age of 69 in February, 2007. Her passing was a great loss for Chino, and the city council voted in March 2007, to rename Centennial Square Park as Carolyn Owens Centennial Square to honor her. Mayor Eunice Ulloa commented on Carolyn in the Chino Memories Facebook group, saying, "We were close friends and I wanted to do something that would keep her memory alive. She cared so much for our city and gave so much of herself, especially for our centennial year."  In June, 2007, the city opened a new community center on Central Avenue, and further honored Carolyn Owens by naming it the Carolyn Owens Community Center. Carolyn spent many years creating ways to connect the people of Chino, and though she is gone, she continues to connect people at her park and the community center.
Kerry Cisneroz, a longtime Chino Valley resident, enjoys sharing memories and nostalgia of the community, which can be found daily in his Facebook group, "Chino Memories – Yesterday & Today."