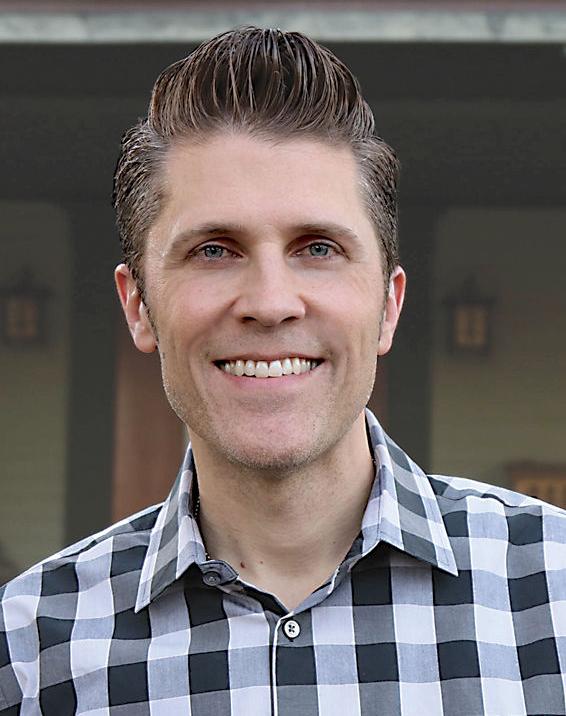 Before Chino was known as a dairy community, it was an agricultural mecca.  The soil was good for growing most any crop, of which the quantities were regularly reported in the Chino Champion. "Where Everything Grows" was the city's motto, and the crops it produced proved it to be true.  I remember driving down Pipeline Avenue in the 1980s, passing Eucalyptus Avenueand being surrounded by fields of corn.  In the 1990s, the fields slowly disappeared, and the land that once was home to this sweet crop became a shopping center called the Chino Spectrum, and then eventually, other centers as well.  
One person who grew corn in Chino and sold it locally was Henry "Hank" Decker, through his Decker Farms. 
Hank was born and raised in Chino, played basketball, football and ran track at Chino High, and graduated in 1945.  After serving in the Army in Korea, Hank returned home to Chino in 1947, and soon took over his father's corn crop, which had been in business since the 1940s. 
Sweet Decker Corn was sold from his stand on the southwest corner of Mountain Avenue and Riverside Drive. By 1984, he was farming over 40 acres of crops that included blackeyed peas, red onions, carrots, tomatoes, potatoes and his ever popular sweet corn.  
Hank personally walked his fields daily and believed they grew well in Chino due to the sandy like soil that helped maintain moisture. A second stand was opened on the east side of Central Avenue, just north of Schaefer Avenue, where the Arco Gas Station and Farmer Boys Restaurant sit today.  Decker Farms was a family business, with Hank's daughters Shannon, Lisa and Danielle all working to help grow and sell the famous corn.  
Hank's wife Hallie had her own entrepreneurial spirit, and owned and operated the women's clothing store called Hallie's Fashions, which was located on the southwest corner of Riverside Drive and Central Avenue in Chino.  Hallie also helped sell the crops when she wasn't working at her dress shop. 
Local high school students were hired to work in the corn packing shed. Some picked, some cleaned, some packed and some cooled the corn.  The days were long, and often hot under the sun.  Many shared with me how hard the job was, but also how great it was, because of the kindness Hank Decker showed to all who worked with him.  
In 2001, the stand at Mountain and Riverside was relocated to Chino and Cypress Avenue, due to the land being sold by the owner and redeveloped into a housing tract. In 2004, the stand on Central, north of Schaefer also closed, for development of a commercial complex. Hank Decker no longer operated any of the farms, but could be seen here and there around Chino. He would frequent local restaurants and was always interested in talking about his farms.
On Jan. 28, 2021, Hank Decker passed away at age 93, from complications related to COVID-19.  Many people have shared with me their memories of buying Decker corn during the summer, and feasting on it at picnics and barbecues. One person said that seeing Decker's stand back in 1996 helped finalize a decision to move to Chino, thinking it made Chino a quaint town with a cool farmer's market.  People drove from all over to get Decker corn, and while the corn may be gone, the memories it created remain.  Each person's comment seemed to say the same thing: There was nothing else like Decker corn, and they sure do miss it.  
Kerry Cisneroz, a longtime Chino Valley resident, enjoys sharing memories and nostalgia of the community, which can be found in his Facebook group, "Chino Memories – Yesterday & Today."