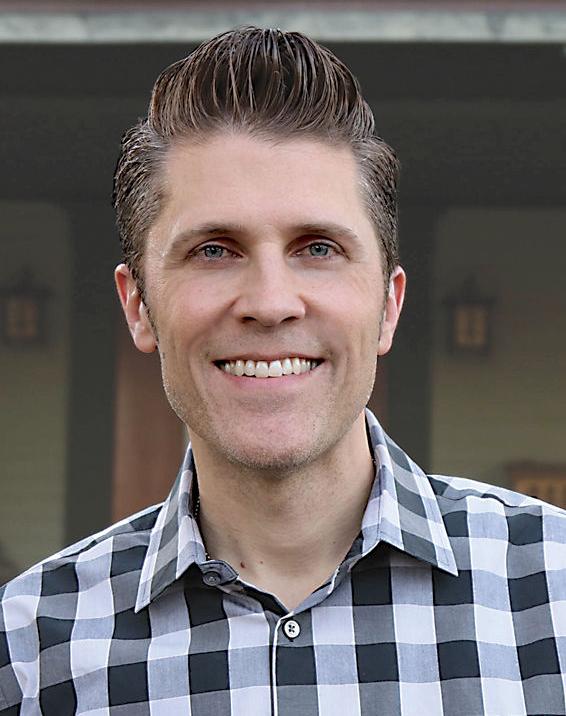 When I was a kid, I couldn't wait for Christmas to come. 
 I loved when my dad would drive us around town to see the lights on houses, while singing along with the Christmas songs on the cassette tape playing in his Toyota Celica.  Visits with Santa at Montclair Plaza, munching cookies made by mom and the mounds of presents I received were annual highlights. 
 In the mid-1980s, as a teen, my brother and I drew, cut out and painted wood figures to display on our lawn on Biscayne Street.  Among them stood a 6 foot tall Elvis, covered in garland and holiday colors, all glowing while songs of Elvis crooning his Christmas hits played for all who drove down our cul-de-sac to enjoy.  The stores all had Christmas sales and I would drive my black Camaro to Music Plus to purchase the newest form of music, called compact disks, to give as gifts. 
 Miller's Outpost and Mervyn's were a good place to buy for my family, and sometimes I would shop at Clothestime for that perfect outfit for my then girlfriend.   Prior to the new Target opening in the Chino Town Square on Philadelphia Street in the 1980s, Chinoans would shop downtown on Sixth Street for clothing and shoes at Bloch's Department Store or appliances and vacuums at Herb's Hardware.  Thornton's Drugs on Riverside Drive advertised the best Christmas chocolates and Scott Bros. Dairy touted their eggnog as being the best around.
Growing up in Chino was a great place to make Christmas memories.  The Chino firemen used to string decorations across Central Avenue, and hoped the Santa Ana winds didn't blow them down – which they most often did. The city held its annual tree lighting ceremony at city hall, with a countdown to illuminate the brightly lit tree, still a tradition today.  Santa was sure to make an appearance or two – at Christmas parties held in the 1950s at the Chino movie theater on Central Avenue, and even by helicopter in the Country Fair Shopping Center at Central and Philadelphia in 1977.  Santa was seen at the annual Christmas parade, dating back to 1950, held at different times--at night, during the week, and some on Thanksgiving weekend, but for the most part, an early Saturday morning in December. 
The parade was a big event in the 1960s, with many marching bands from cities such as Redlands and Long Beach, competing for the Sweepstakes trophy. The people of Chino have marched, danced, twirled batons, sung songs, rode atop custom made floats and even roller skated in the parade.  
Chino lights up during the Christmas season. In the 1980s, Christmas Street off of Walnut Street and Cypress often caused congestion on the 60 freeway when cars slowed to gaze at the collection of lights. Whole neighborhoods now light up their streets in musical synchronicity paired with moving characters. 
Today, Christmas seems to come faster each year.  As time seems to whirl by me, I am making a conscious effort to capture memories of the season as they occur around me.  Snapping pictures of moments in my mind is the best way to keep the memories close to me.  May you snap pictures of your Christmas moments too, to create ever lasting memories to enjoy again and again. 
Kerry Cisneroz, a longtime Chino Valley resident, enjoys sharing memories and nostalgia of the community, which can be found daily in his Facebook group, "Chino Memories – Yesterday & Today."