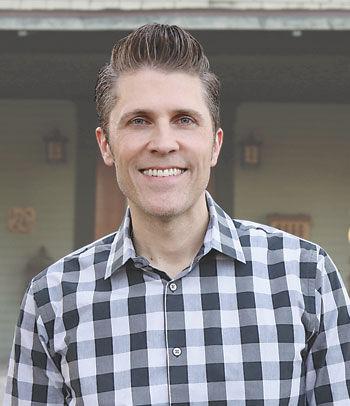 et's hop into our Roundup Time Machine and travel back to May of 1974 to take a look at what was happening in the Chino Valley!
Ronald Reagan, then the Governor of California, visited Boys Republic  in May of 1974. While the future two-term 1980s president was popular with autograph seekers, the reason for the visit was to honor Nancy Reagan for her contribution in heading the annual Della Robbia wreath drive the previous Christmas.  The Reagans, along with about 600 others in attendance at Boys Republic, dined on barbecue beef, and watched awards of merit given to students.
Chino Valley Fire Department closed Chino Hills, west of Highway 71 due to high fire hazard.  The summer closure made it against the law to smoke in the area, and open fires of any kind were banned.
Batter up, it's baseball season in the Chino Valley.  Chino National and American and Chino Hills Little League teams all held opening ceremonies at their designated fields.  In American National League's first game, Weeks Roses beat Pizza Palace 4-3.  Don Lugo High School's baseball team was undefeated during the entire month of April, which put them just a half game behind Damien for first place.
Fred Aguiar who was to be the future Mayor of Chino and California State Assemblyman, is named real estate salesman of the month at Lee Alves Realty on Riverside Drive.  The agency is selling a two year old four-bedroom home in Chino for $39,970.
The Board of Supervisors approved the payment of $160,000 for the purchase of La Madeleine Restaurant on D Street, just west of Central Avenue, as part of the city's purchase of the south side of D for the construction of the new civic center. The civic center was completed in 1976 and is the current location of Chino City Hall. 
Chino Unified School District's elementary school kids are served spaghetti with meat sauce, cole slaw, buttered corn, filled celery, French bread and butter and an ice cream cup as lunch from the cafeteria on Tuesdays. 
Chino's multi-million dollar agricultural industry report was released, which included the top producers of milk, eggs, cattle and calves, earning $263,450,100 in 1973, up 36.9 percent from the previous year. Bank of America on Central Avenue and C Street advertised farm loans for the nearby community. Chino was an agricultural mecca.  I've been told many times that the smell of cows then, meant money.
Gasoline prices increased from 39 cents in 1973 to 53 cents a gallon in 1974.  Doesn't seem like much today, but with minimum wage being $2 an hour at that time, it would take nearly a full day's work to fill a car's tank.  Thankfully, minimum wage in California increased from $1.65 to $2 in May, 1974.
Sears Appliance Center, located in the Alpha Beta center on Central and Walnut avenues, is selling a portable dishwasher for $249.  Lube and oil change is $4.44 at Goodyear across the street on the south side of Walnut, next to Value Fair.  Del Taco on Riverside Drive is serving red and green burritos for 50 cents.  Cee Cee Guillen's Big W Beauty Shop is charging $2 for a permanent wave and $5.75 for a styled haircut.
Third consecutive termed Chino Mayor Bob McLeod is having a luau at the Ontario National Golf Club to raise funds for his campaign for County Assessor.  Senator Ruben S. Ayala, former Chino mayor, held an old-time family barbecue at the Chino Fairgrounds.  The senator would later be honored with a park and high school named after him in the Chino Valley.
Population in Chino and Chino Hills was in the mid 20,000s, an increase of 10,000 from the previous decade – a growth spurt attributed to the opening of the 60 Freeway in 1971.  The combined population today is nearly 200,000.  Homes and industry in the area have increased in 2021, but the 1974 smell of cows can still often be experienced after a good rain. 
---
Share your Chino memories and feedback by email at Chinomemories@gmail.com. Kerry Cisneroz, a longtime Chino Valley resident, enjoys sharing memories and nostalgia of the community, which can be found in his Facebook group, "Chino Memories – Yesterday & Today."