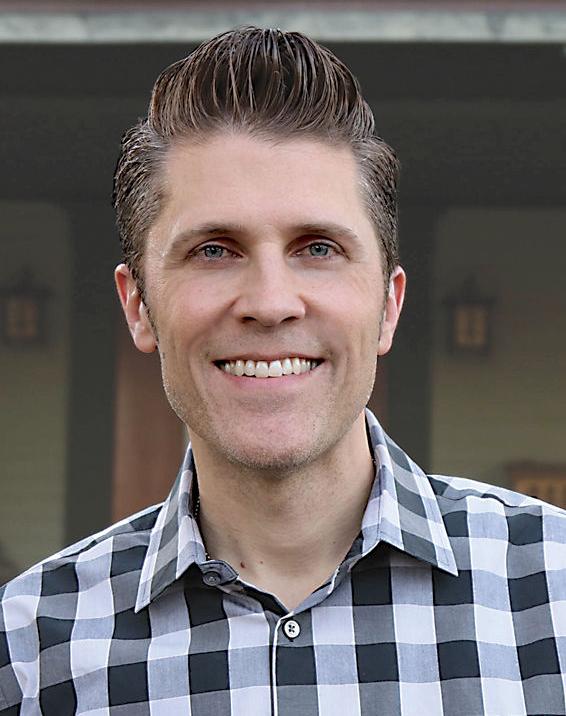 Movies take us away to adventure, romance and fantasy and have always been a popular form of entertainment. With a population of about 1,400 in the early 1900s, Chino had a desire to be entertained. Dawes Theater owned by Fred Dawes, believed to be Chino's first theater, opened in 1910 on D Street in downtown Chino. The theater showed silent films and live music was played from an organ.
In 1912, Vaudette Theater opened on Sixth Street, around the corner from Dawes, with 300 seats on the floor and 75 in the balcony. In the 1920s, Mr. and Mrs. A.L. Woods opened and operated Woods Theater in the Vaudette building, and installed equipment to show "talkies," films with sound, in their one-screen theater. In the 1950s and 60s they showed movies in Spanish during the week and in English on the weekends. 
In 1947, Jack Anderson and Arnold Anderson, operators of the California and Park Theaters in Ontario, invested $200,000 to build a lavish new theater in Chino, located on the east side of Central Avenue, just below Riverside Drive. 
The gala premiere opening was held Oct. 22, 1947, with a news reel, cartoon, vaudeville acts and a feature film presented for entertainment. General admission to the movies was regularly 60 cents for adults and 20 cents for children, but was increased to $1.20 for the special premiere.
In July of 1958, after business slowed and theater owners considered closing, Girl Scout Troop 42 and a committee of parents began operating the Chino Theater. Their goal of running the theater was to earn money for the troop to travel to Hawaii. In September 1959, the Girl Scout teens reached their goal. Realizing that running the theater did not allow them sufficient time for schoolwork and outside activities, they decided to close the theater. In 1960, the theater became a bowling alley and then in the 1990s, the T-Shirt Mart.
In 1988, the AMC Chino 10 Movie Theatre opened in the newly built Chino Town Square on Philadelphia Street, east of Central Avenue. It was considered state-of- the-art, with two theaters featuring oversized curved screens and plush seats with cup holders. I worked at AMC in the concession stand as they called it, or the snack bar as most others called it, when I was a teen in 1990. We had to take classes on customer service and food prep, and secret shoppers would come in to test our skills as we worked. Weekends were the busiest with long lines of people waiting for hot buttered popcorn, giant ice cold sodas, sizzling hot dogs and boxes of candy. After closing, we would be there sweeping every kernel of popcorn from the floor until after midnight. When we finished, we were allowed to hang out and watch movies, sometimes seeing the newest film before the public did.
In 1991, a second modern movie theater opened in Chino, directly across the street from the AMC Theater on Philadelphia. Cinemark Movies 8 caused concern of competition with AMC, but AMC was confident their 10 theaters, which were larger, would continue to fare well. Cinemark featured plush purple seats with cup holders and bright neon lights lined the walls. Black and white checkered floors covered the lobby that had video games scattered throughout it. Oddly enough, the big, confident AMC Theater closed in 1997, and the smaller Cinemark Theater is still operating today, showing first run movies. It is now the only movie theater in Chino.
A new theater called The Movie Experience came to the expanding shopping area of Chino on Grand Avenue, just east of the 71 Freeway in 1996 and offered something that no other theater around had – stadium seating. Six of the twelve theaters offered stadium seating, with oversized seats that would rock back and forth. The opening most likely was the demise of the AMC Theater, which lacked the new amenities of The Movie Experience. In 2002, the name changed to Krikorian Theater and by 2008, the theater had closed for unknown reasons, but quite possibly due to the next newer, better, bigger theater to come to town.  
In 2006, Harkins Chino Hills 18 opened with 18 theaters with stadium seating near the 71 Freeway, just west of the Chino city border on Chino Avenue. The theater is a popular place to see a movie today and draws in many from Chino and Chino Hills.
Nine theaters have amused and entertained the people of the Chino Valley over the past 100 years, all surpassing the next with grandeur and technology. I can assure you that each generation attending those theaters made the same great memories, maybe with a date while nervously holding hands, with friends while sharing a bucket of popcorn, or laughing with their children. 
---
Share your Chino memories and feedback by email at chinomemories@gmail.com. Kerry Cisneroz, a longtime Chino Valley resident, enjoys sharing memories and nostalgia of the community, which can be found in his Facebook group, "Chino Memories – Yesterday & Today."