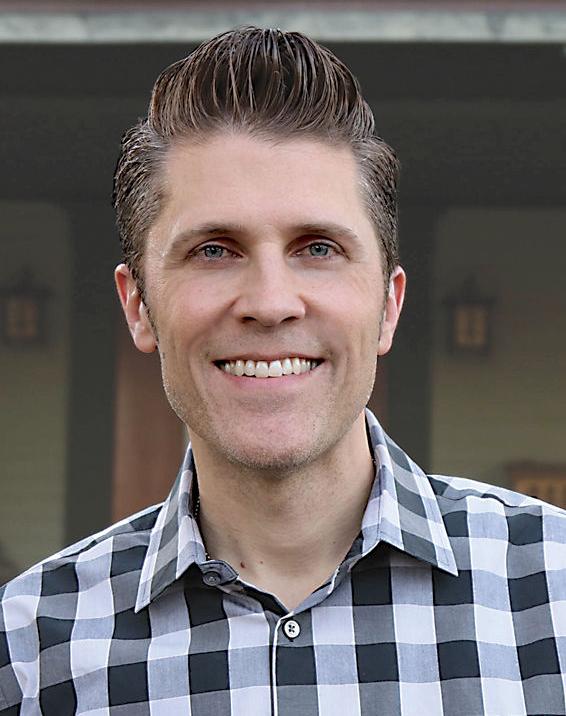 Editor's note: Chino Memories Roundup columist Kerry Cisneroz said he has enjoyed writing a column for the Champion every week, but has decided to no longer continue. He wanted to thank Champion readers for supporting his columns the past several years. This week's column first appeared in the Sept. 21, 2019 edition of the Champion. 
Before the supermarket came to Chino, a family would typically shop for groceries daily, or a few times a week.  Most homes didn't have a large refrigerator, and some only had an icebox to store food.  It wasn't unusual to stop at the market on the way home to pick up groceries for dinner each night.  There were many markets to choose from in Chino, including downtown markets Dodge Grocery (est. 1941) and Foodland Market (est. 1945) on 6th Street, and Vance's Grocery (est. 1935) on D Street.  Chino's first supermarket, Shopright Market, opened on Riverside Drive and Yorba in 1954. The 12,000 square foot market had parking for 200 cars and aisles of food to choose from.  International foods, such as Mexican, Chinese and Indian food were now all available at one location.  When Al McCombs came to Chino to purchase the Chino Champion in 1956, he said the Shopright supermarket showed him the little town was growing.  Ownership eventually changed, and the market became Todd's, Pix and Chino Farms Market.  On Christmas morning 1972, a fire caused by the Santa Ana winds burned and gutted the market.  The store remained closed until 1974 when Stater Bros. rebuilt and opened their grocery store.  45 years later, Stater Bros. is still running strong in the old Shopright Center.  A recent Facebook poll I ran in the Chino Memories group put Stater Bros. as the all-time favorite grocery store in Chino.  Their longevity probably is a big reason for the numerous votes received.
In 1963 a new supermarket came to Chino, which anchored a brand new shopping center on the north west corner of Central and Walnut avenues. Alpha Beta was part of a large chain of stores and featured a bakery, meat department and brand name products such as Van de Kamp. S & H Green Stamps were given away with each purchase, and we know how important those stamps were back then. The store was run by Charlie Saliba, better known as "Chino Charlie." Charlie had joined Alpha Beta in 1958 as a clerk and worked his way up the ladder to manager of Chino's most modern supermarket. Charlie would run a strip above the weekly Chino Champion ad that featured advice and tips called "Chino Charlie Sez." His good natured, witty advice became a favorite of the people of Chino, and drew them into the store.  Charlie continued his antics within the store, often times announcing over the loudspeaker the arrival of a customer, much to their embarrassment. 
Alpha Beta relocated in 1978 from its original 19,000 square foot building to a new 32,500 square foot building on the south west corner of Central Avenue and Philadelphia Street.  The store manager was then Grant Griffin.  Alpha Beta ended its 30 year reign in Chino in 1994, when Ralphs Grocery purchased the company and closed the store.  On the south east side of Central and Philadelphia was Market Basket (1981), which became Ralphs (1982) and then Vons (1983).  Albertsons opened on the north east corner and is still operating today.  The supermarket came and never left Chino – but if you still want to experience a small market, some remain in Chino.  Foodland Market moved from Sixth Street to D Street in 2003 during the city's redevelopment of the downtown area, and is still in business today…making it Chino's longest running market, at 74 years!
---
Kerry Cisneroz, a longtime Chino Valley resident, enjoys sharing memories and nostalgia of the community, which can be found daily in his Facebook group, "Chino Memories – Yesterday & Today."