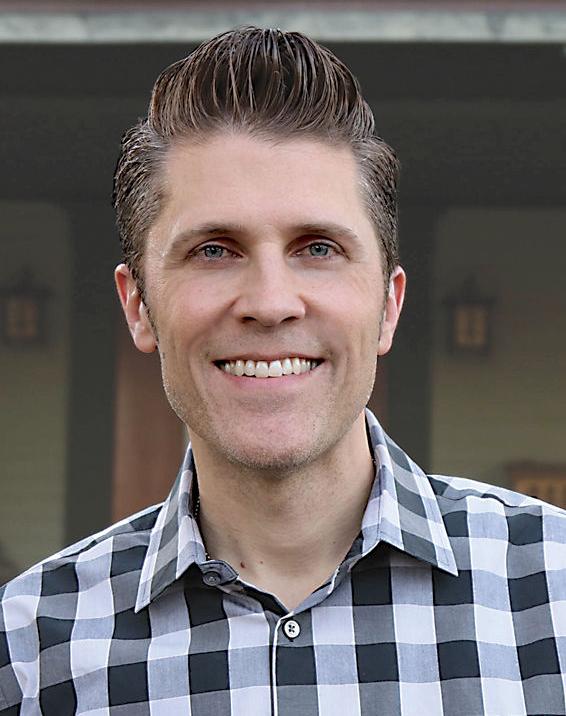 Sometimes I drive by buildings and wonder what the history is behind the walls. I drive across Riverside Drive nearly every day, and sometimes multiple times a day, and often pass a set of schools directly across from one another on the north and south side of the street, just east of Monte Vista. Both were constructed as elementary schools, but why would they be built so close to one another?
Chino Grammar School was  built on the north side of Riverside Drive in 1914. A second school was built on the south side in 1923 for the upper fourth through sixth grades and was named after Chino's founding father, called Richard Gird Elementary. The original north side school was renamed Richard Gird Primary for kindergarten through third grade. 
After the Long Beach earthquake in 1933, the schools were deemed unsafe and both were razed and rebuilt. Gird Elementary later moved across the street to the north side of Riverside Drive, into the former Gird Primary School, and the south side building became Fundamental Elementary School in 1978. Both schools then had full grades of kindergarten through sixth. 
Anna Borba Fundamental Elementary School was a school named after Anna Borba, a native Chinoan born in 1931, who was a former nun turned teacher. 
Anna joined Chino Valley Unified School District in 1969. She was an important part in creating the district's fundamental school program and eventually became principal of the Fundamental Middle School, and then the principal of Fundamental Elementary School. Anna retired from Fundamental Elementary School in 1985, due to her battle with cancer. 
Borba had fought off cancer with two mastectomies, but in December, 1984 cancer cells spread to her brain. In April 1985, the school board unanimously voted to rename Fundamental Elementary in Anna's honor as Anna Borba Fundamental. Anna passed away from cancer in February, 1986, at the young age of 54. In 2009, Anna Borba Fundamental moved from its original location at the south side of Riverside Drive, between Monte Vista and Third Street to the campus directly across Riverside Drive, which was formerly Gird Elementary. Gird Elementary had closed due to district budgetary cuts.
The original campus of Anna Borba Fundamental is now the site of the Chino Adult School. It has long been questioned why no school in Chino is named after Richard Gird, who opened the very first school in Chino, back in 1894. There was conversation of naming the adult school campus Richard Gird Adult School, but there was concern the adult school may not remain there. 
Though school names may have changed and campuses swapped locations, the school bell that was donated by Richard and Nellie Gird that was mounted on Chino's original old red brick school house at Tenth and B streets after it was built in 1894, shines brightly in front of the current Anna A. Borba Elementary School. In the early days, the bell would ring to call children to school, and to alarm the city when needed. After the red brick school was torn down in 1933, the bell was later placed on a pedestal in front of the Riverside Drive school. The image shared here of the bell is from 1964 when it was dedicated at Gird Primary School. Pictured are (left to right) Vice Principal Ralph Mendoza, kindergartner Suzanne Fuentes, third grader Robert Speirs, third grader Lorraine Rowland and principal Dorothy Weeks. In 1994 a plaque was mounted on the pedestal, stating it was donated by the Girds. The silver bell can clearly be seen by all who pass by the school. It is a piece of Chino's educational history that reminds us of the significance of our founders Richard and Nellie Gird.
---
Share your Chino memories and feedback by email at Chinomemories@gmail.com. Kerry Cisneroz, a longtime Chino Valley resident, enjoys sharing memories and nostalgia of the community, which can be found in his Facebook group, "Chino Memories – Yesterday & Today."