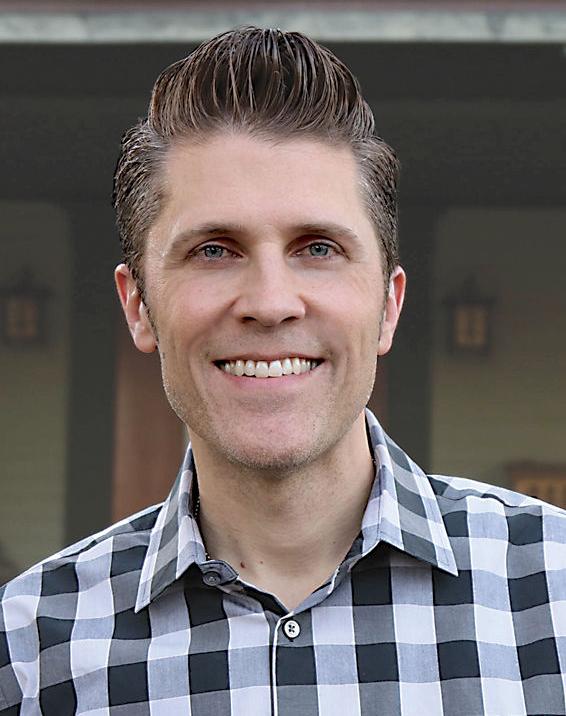 Summertime in Chino often brings triple digit temperatures. Today most every home has air conditioning, but at one time it was considered a luxury. Up until the 1980s, a large number of homes had no air conditioning, and the homes that did, had air conditioning box units sitting in a window or two. With no air conditioning at home, many looked to cool down at places that did have air conditioning. The public library offered books to read, records to listen to and microfiche to scan, all while basking in the coolness of free air conditioning. The Chino Library has moved a few times, having been located downtown on D Street, on the east side of Central Avenue in the old civic center, and currently on the west side of Central at D. 
If you couldn't find a cool spot to rest at, the next best thing was cooling down with ice cream. Chino had many great choices for ice cream, such as Ozzie's Frostee Freeze on Riverside Drive, near Ninth Street. Ozzie's opened in 1951 and was a favorite hangout of Chino High students. Malts and sundaes were enjoyed while the jukebox played, giddy girls giggled and guys strutted their stuff to get those giggles. Ozzie's later became Ozzie's Oasis, and eventually closed in 1975.
Further west on Riverside Drive, at Wright Avenue, where Andy's Burgers is today, was A&W Burger. From 1964 to 1983, a frosty mug of root beer or a cold ice cream float could be had with a Papa, Mama or Baby Burger. 
Baskin-Robbins, famous for their 31 flavors and ice cream cakes has been serving ice cream to Chino since 1979. They have been located in the same spot on Central Avenue and Philadelphia, near Denny's Restaurant since they opened, making them Chino's longest running ice cream shop. Mint chip, bubble gum or peanut butter chocolate ice cream can be scooped into your favorite kind of cone. 
Thrifty Drug in Chino was the place to stop for an affordable cone or sundae. Thrifty opened in Chino in the shopping center located on the northeast corner of Central and Philadelphia Street in 1974. The ice cream cases were near the front of the store, and you could peer through the glass windows at giant, round cartons of ice cream. Thrifty is now Rite-Aid, but they still sell Thrifty ice cream.
Penguin's Frozen Yogurt came to the Chino Town Square on Philadelphia Street in 1987, just when the frozen yogurt craze was really taking off. The people of Chino loved Penguin's and their many choices of toppings - and they regularly had to wait in a line to the door for it.
For the ultimate summer cool down, for the cost of just a few cents, swimming at the Big W Swimming Pool was a great place to get wet in the 1950s. The Big W pool was located on the northwest corner of Riverside Drive and Benson, where the 7-Eleven center sits today. It was a public pool that was used often, until the high school pool opened.
Chino High School's swimming pool was built in 1955, at the cost of $79,784.The high school was not yet completed when the school district voted to build the pool, which drew much criticism from some Chinoans, who felt classrooms were more important than a pool. 
The 60 by 105 foot pool, also known as "The Plunge," was open to the public in the summer and was heated, with diving boards at the 11-foot deep end. I can't tell you how many people have shared their cherished summer memories with me of their days swimming at The Plunge. Friends came together, dared one another to jump off of the high diving board and the scorching sun seemed to last only minutes as the hours moved quickly during their times of fun. 
Suntans and sunburns aren't the only things gained from hot summer days. The many ways of quenching the heat made our days of yesterday something we remember with fondness. 
---
Share your Chino memories and feedback by email at Chinomemories@gmail.com. Kerry Cisneroz, a longtime Chino Valley resident, enjoys sharing memories and nostalgia of the community, which can be found in his Facebook group, "Chino Memories – Yesterday & Today."