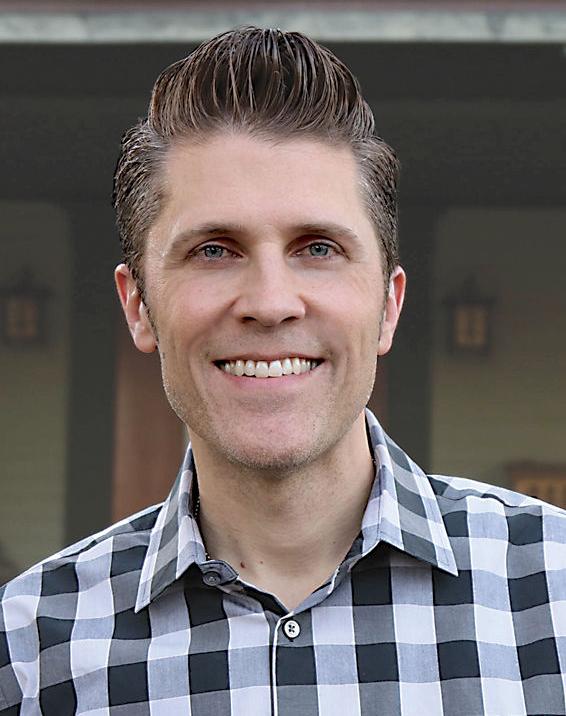 As August approaches, the hot summer month comes this year with a bit of change for me. August has always been a month of no school, filled with long days of swimming with friends while enjoying countless numbers of frozen popsicles. August is also the month that I have celebrated my birthday for 49 years…and this year will be birthday number 50. I swear it was just yesterday that I was celebrating my 13th birthday munching on pizza and playing arcade games at Showbiz Pizza at Montclair Plaza. While I sit and ponder just how 50 years snuck up on me, I realize that with five decades comes many changes. Changes like wisdom are welcomed, yet changes like sprouting gray hair upon my wisdom filled head, I could do without. In celebration of my 18,250 days of life, I thought it would be fun to look back at Chino and see what changes our city has experienced over 50 years. The population in Chino was just over 20,000 in 1971, but that number would double in a matter of 10 years due to the opening of the 60 Freeway that year. The freeway was just three lanes in each direction at that time, and there was little to no traffic. Bob McLeod was serving Chino in one of his 14 years as Chino's mayor, and would eventually oversee the various expansion plans the city would create to accommodate the quick-growing population.
Central Avenue was widened and center dividers were added in 1971 to make way for the new 60 Freeway. There was much disagreement on the center dividers, with many Chino merchants fearing it would detour shoppers from crossing the main thoroughfare, thereby reducing business. The city argued that nearly 2,000 vehicles would travel Central Avenue per hour 
during peak hours, and the center divider was necessary for safety. The center dividers are still there today.
Radio Shack in the Alpha Beta center on Central Avenue was selling bike radios for $10.95 and stereo headphones for $19.95. 
In those pre-cell phone days, kids would strap a radio to their bike's handlebars to enjoy music while riding. A few doors down, TG&Y had shag rug rakes to fluff up your carpet for $1.97. Alpha Beta's two-page newspaper ad had Chino Charlie Saliba encouraging Chinoans to stay slim and trim by visiting the store's health food and vitamin section. Foodland Market, located downtown on Sixth Street advertised hairspray for 69 cents, pantyhose for 89 cents and pork chops for 49 cents a pound. 
In August 1971, the Chino Champion returned to its office on Ninth Street, after having been vacant for three months for remodeling construction after the building was firebombed in May of that year. 
The newspaper cost just 10 cents an issue, and was published weekly on Wednesdays.
Tony Peich Realty on Central Avenue, next door to the Cock-A-Doodle, had a four bedroom home with one and three quarters bathrooms with central air conditioning and wall-to-wall carpet listed for sale for $29,750. MK Smith Chevrolet had a new Chevy Vega available for $2,399. Minimum wage was $1.60 and postage stamps rose from 6 cents and 8 cents for a first class letter in 1971.
Chino Bowl, located in the old Chino Theater building on Central Avenue was offering free bowling instruction and three summer games for just one dollar in 1971. 
The popular 10 lane bowling alley opened in 1960 after the movie theater closed, and was open seven days a week until slow business caused it to close in 1988.
Chino had two junior high schools in 1971 – Ramona Junior High and Magnolia Junior High. Chino High was the only high school for all of Chino, including the Chino Hills area. Today, Chino and Chino Hills have six junior high schools and four high schools. Cafeteria lunch in 1971 differed daily, with chicken fried steak, mashed potatoes with gravy, buttered peas, rolls and apple crisp served on Tuesdays.
The years pass quickly, and much has changed around us, but the memories we have made through those years remain forever. 
There will always be those who have experienced more and those who have experienced less than we have – but it's important that we all enjoy the life that we have been given to live, and to live that life each day capturing new memories for the ever growing collection in our minds. 
---
Share your Chino memories and feedback by email at Chinomemories@gmail.com. Kerry Cisneroz, a longtime Chino Valley resident, enjoys sharing memories and nostalgia of the community, which can be found in his Facebook group, "Chino Memories – Yesterday & Today."