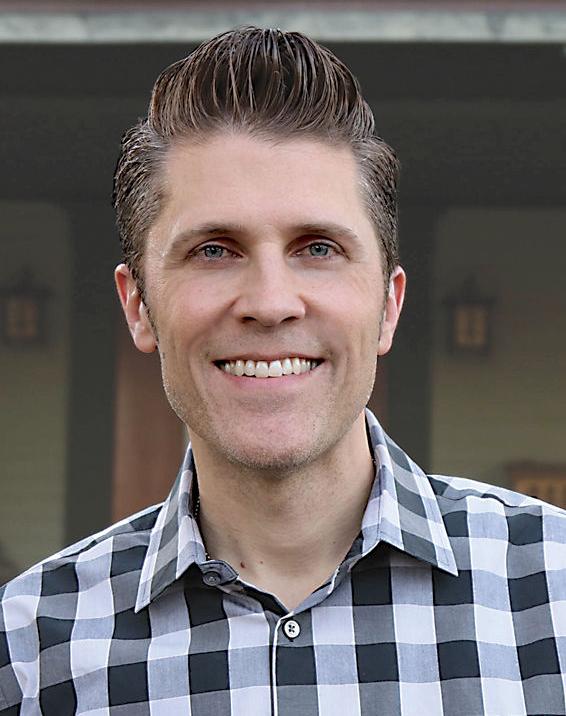 Many may consider Chino to have been a dairy town, but Chino also has quite a history in the farming industry. The soil in Chino was very fertile, hence the city's slogan, "where everything grows."  Potatoes were one such crop that Chino grew an abundance of. Potato farming was big business in Chino, and there were several warehouses, or "sheds" as they were called, throughout the city. These sheds would employ hundreds of people each summer to harvest, clean, bag and ship the potatoes.
Worsham Packing Company, which was located on Chino Avenue, and run by Lee Worsham, H.H. Greer Independent Potato Warehouse, Pete Borba and Sons Packing House and Mazzie Farms were some of the potato growers that provided many jobs in the 1950s and 60s.
The Champion on June 24, 1954 said about Mazzie Farms: A recognized leader in the potato industry is Bill Mazzie, owner of two potato warehouses in Chino. Under his direction, Mazzie Farms emphasizes growing, packing and a unique system of cash buying from growers. Mazzie is the developer of the famous Mazzie strain of California White Rose certified potatoes, one of the best known strains as evidenced by the fact that one third of the Chino Valley potato acreage has been consistently planted with Mazzie seed.
The Los Angeles Times reported in July of 1955 that 4,000 acres of potatoes were harvested in Chino at that time, and workers earned up to $10 a day for their hard work.  Several people have shared with me about their experiences working in the sheds.  They employed both men and women, high school aged and older.  Some said they worked one day, and after multiple hours in 100 degree heat with sore hands, they called it quits.  Others said the job paid well, at $1 an hour in the 1950s. Ladies from Chino's barrio recall good times of sharing stories and gossiping while cutting potatoes in the sheds.  Migrant workers would stay in temporary housing to earn the good pay.  The days were long, sweaty and dirty, but the pay made the grueling work worthwhile. In one week, up to $80 could be made, if they were willing to work long hours 
In 1951 potatoes in Chino were a million dollar crop.  There were so many harvested that year that they filled 1,434 of the 1,957 rail cars leaving town. The potatoes that didn't leave by train were not wasted.   Many have shared that when they were kids they would follow the trucks that hauled the crop to the trains to gather the spuds that fell from the trucks, filling their red wagons, and would either take them home to eat, or sell them door to door. 
There was an annual Lions Club Corn & Potato Festival in the 1950s and 60s at the Chino Fairgrounds.  The corn and potatoes were roasted and sold, along with summertime foods such as hot dogs and ice cream. Entertainment included jugglers, trapeze and unicycle acts, chasing greased pigs and sack racing.  Chino was a fun farming town to grow up in.  While the majority of the faming has gone, our city still has pockets of local farming, with crops available for sale at roadside stands.  
Kerry Cisneroz, a longtime Chino Valley resident, enjoys sharing memories and nostalgia of the community, which can be found daily in his Facebook group, "Chino Memories – Yesterday & Today."