With door-to-door visits by census takers underway, the Census Bureau is informing households they may receive a follow-up visit to ensure everyone is counted. More than 82.4 percent of all housing units have been accounted for as of Aug. 30.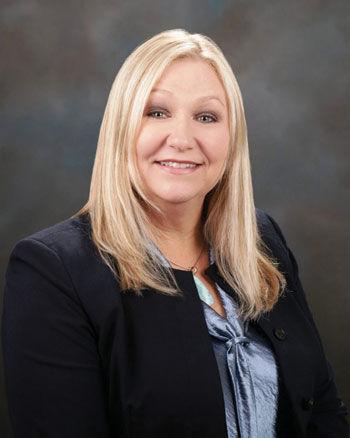 California Department of Corrections and Rehabilitation secretary Ralph Diaz, head of the prison system for the last year and a half, has announced his retirement Oct. 1. Succeeding him will be prison veteran Kathleen Allison, 55, pictured above, who has served in a variety of management positions including Undersecretary of Operations and Director of the Division of Adult Institutions.
Corn is growing for the haunted maze at Frosty's Forest Pumpkin Patch at Ramona Avenue and Chino Hills Parkway but operators are warning that attractions will be limited and things could change at any moment. If everything goes well with COVID-19, the four-acre corn maze and the haunted maze will be open for business on Friday, Oct. 2 along with the cow ride, carnival games, and a paintball shoot game.
Chino Hills resident Ray Salvante, an ex-marine with several tours under his belt, will carry an American flag along Peyton Drive Friday, Sept. 11 to honor victims of the terrorist attacks in 2001 and U.S. Military troops. He plans to run most of the day and others are encouraged to join him. Mr. Salvante has held the run on Sept. 11 for the past two years.
In-N-Out asked Chino to approve a street name change from Mayhew Ave. to Quality Way at its future distribution center in the Preserve area. A resolution by the city council renamed the street between Kimball and Bickmore avenues, but south of Bickmore it remains Mayhew. Development is slated for 2021. Mayhew was a pioneer family of the area. A son was the first from Chino to go to UC Berkeley, and legendary Chino fire chief Art Wagner grew up on their farm. 
Loving Savior of the Hills, a private K-8 elementary school in Chino Hills, has received a waiver from the state to allow in-person classroom instruction for grades K-6.  Blended instruction and distance learning are also offered.
Chino Mayor Eunice Ulloa adjourned last week's council meeting in memory of Craig Watkins. The mayor said Mr. Watkins committed his life to serving the Chino Valley and  made it a better place to live A memorial will be held at 4 p.m. today at Living Word Church in Chino.
As of Aug. 31, the city of Chino had a 72.5 percent response rate for the 2020 census survey. The last day to participate is Sept. 30. Every percentage point under 100 means less federal revenue for city programs. 
The majority of COVID-19 cases in San Bernardino County are coming from social gatherings where families and friends are not following the same protocol when shopping or going about their routine. Until a vaccine is ready, residents are asked to keep wearing their masks and social distancing.