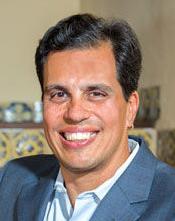 As mentioned last month, Soquel Canyon, between Carbon Canyon and Telegraph Canyon, is more isolated and relatively unknown than its neighbors.  As happened at the end of the 19th century, there was continued oil exploration into the first years of 20th.  
On the Orange County side, the Soquel Canyon Oil Company, headed by Redlands capitalists, promoted its efforts in local papers, while at the head of the canyon on the Chino side, Oscar Overholtzer leased his 80-acre property for drilling to a new Soquel Oil Company.  As with other attempts to strike it big in the canyon, these failed, though Thomas Bannon, a Los Angeles-based owner of land, did have two wells drilled in 1929 that produced copious water from sources less than twenty feet below the surface.  
In the late 1920s, Mary E. Abercrombie, a milliner (someone who sold ladies' hats) in Pomona and also a Chino resident for some years, was a rare example of a woman owner of land in the area. 
Her Soquel Canyon ranch was eyed by oil prospectors, the Champion of 20 September 1927 reported, but Abercrombie held on to her property "because of a valuable mineral spring whose waters have attracted the attention of local physicians."  
Further, it was claimed, a chemical analysis purported to show the waters "contain properties for remedying stomach trouble and obesity," though how was not explained.  
In Carbon Canyon, the La Vida Mineral Springs and Carbon Canyon/Hiltscher springs proved to be viable commercially at the time and later Abercrombie stated that the water would be put on the market soon.  
She also told the paper that she found "a natural metal polish" comprised "of a reddish-brown soil found in abundance" on her property.  This, too, was analyzed and found to be composed of sodium carbonate and sulphur, perhaps created by volcanic processes.  It was asserted that "when applied with a moist cloth to brass, copper or silver it produces a brilliant luster in an instant."  
The discovery was completely accidental as a friend purportedly told Abercrombie that the soil looked like "a beauty clay" and her sister mixed the soil in a bowl and inadvertently left a spoon in it that came out "bright as a new dollar."  Evidently, though, nothing came of this "natural polish" either.
After the onset of the Great Depression in late 1929, efforts were made to find employment for those chronically out of work and infrastructure projects, funded by the federal government's unemployment relief program, one of a slew of New Deal infrastructure programs instituted during the administration of President Franklin D. Roosevelt.  With Carbon Canyon Road recently paved and otherwise improved, providing a reliable route between the Inland Empire and the coastal plains, attention shifted to Soquel Canyon.  
In late 1928, officials in Brea called for an opening to its side and it was said that property owners in the canyon intended to build some fifty homes if the road was developed through to Orange County.  Shortly after, however, because there were early plans for a dam somewhere in the vicinity of the ends of Carbon and Soquel canyons, it was suggested that any road planning be halted until that site could be determined.
Meanwhile, work did begin on the Chino side with a camp set up near the intersection of today's Pipeline Avenue and Soquel Canyon Parkway.  With a capacity of up to 200 men and overseen by the state's forestry department, the camp was set up not just to build a road for general transportation, but to provide better access for combating brush fires, a frequent occurrence.  Workers, then, not only built an improved unpaved Soquel Canyon Road, but firebreaks in the canyon, as well.  They were paid 50 cents a day and slept in tents, while rough lumber buildings for a commissary and mess hall were built and water piped in from nearby wells.  
While it is not clear if the entire seven-mile project was completed, one benefit of the work was that it provided access for the Chino Ranch Ride, an equestrian event that began in 1938 and continued for decades.   More on that next month.