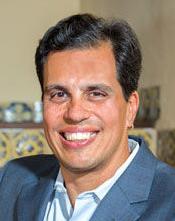 It can be very challenging trying to locate the stories of women who had major impacts on the Chino Hills area in the early 1900s, but a rare example is the remarkable Margaret Brewer Fowler, who was an integral player in the founding and operations of Boys Republic for about a quarter century from its establishment in 1907 until her death in 1931.
She was born in September 1863 in San Francisco to May Abernethy, whose family were early white settlers of the Oregon Territory, and John H. Brewer, a graduate of Yale University who came to California during the Gold Rush and became a prominent attorney in San Francisco and then Oakland.  When her father took his legal skills to the Kingdom of Hawaii in 1882, Margaret became a school teacher there, including at the Kawaihao Seminary, the Punahou School and Honolulu High School.
After 14 years in Hawaii, during which time it became an independent republic before being annexed to the United States. Margaret left for New York where she earned a master's degree, a rare accomplishment then for a woman, from New York University in 1899.  She returned briefly to Oakland and worked as a teacher while living with her parents, and then was back in New York.
She was hired as a tutor and governess for the daughter of Eldridge M. Fowler, a native of northern New York who moved to Detroit as a young man. He was a lumber and salt dealer whose investments in railroads, mining, real estate and the agricultural implement company of his brother-in-law Cyrus McCormick made him wealthy.  He was twice widowed when he and Margaret, who was 30 years younger, married in 1902.
Mr. Fowler's health was precarious, so the couple and his young daughter Kate bought a large home on Millionaire's Row along Orange Grove Avenue in Pasadena, but his condition deteriorated rapidly and he died in 1904.  He left his widow and daughter a substantial fortune and Margaret became a widely-known philanthropist in greater Los Angeles.
These included substantial support of the Young Women's Christian Association (Y.W.C.A.) and its World Committee, including her work in France during the First World War, her serving as a founding trustee and benefactor of Scripps College, the women's institution at what is now the Claremont Colleges; her being a trustee at the California Institute of Technology.  A key position was in the creation of what was first called George Junior Republic, through the friendship she and her husband established with Superior Court Judge Curtis Wilbur.
While Boys Republic was first located at a former college site in San Fernando, Margaret was instrumental in financing the acquisition of land on the Rancho Santa Ana del Chino for the institution and paid for the construction of early buildings.  Her role was so intertwined with Boys Republic that, in the mid-1910s, she built a large mansion, Casa Colina, on the southern end of the property.  Designed by famed architect Myron Hunt, who was hired to draw up plans for many of the early buildings on campus, Casa Colina was Margaret's country home while she maintained her primary residence in Pasadena.
Over roughly 15 years, Margaret hosted many events at Casa Colina to benefit Boys Republic and, after her death in July 1931, her funeral was held at the villa.  Past president of the institution, Roy Jones, told mourners, "to do something for others was the motive of her life."  George Hume, another former head, observed, "only one in a generation is able to set such a fine example."  Treasurer Raymond Smith told of the example she set for the young men at the Republic by "always insisting in right and fair play in all their dealings."
Several years later, Frances Eleanor Smith founded the Casa Colina Hospital for children with polio and other debilitating diseases.  In 1955, the facility was moved to Pomona, where the main campus remains more than 80 years later.
Margaret Brewer Fowler deserves to be remembered for the long legacy she created and left for Boys Republic, Casa Colina, and the city of Chino Hills. In 2001 she was named to Chino's Hall of Fame.