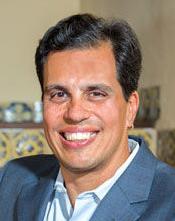 For over thirty years, William Henry Cline (1832-1901) was a stock raiser in the southern end of the Chino Valley, but he also earned notoriety as a prolific hangman who claimed to have participated in 16 executions and "witnessed" twice as many more from roughly 1850 to 1890.
A native of western New York, Cline came to California with his father Daniel in 1850 to seek a fortune in gold mining, but also settled in a place torn by violence which ran rampant at the time. Just three months after settling at Placerville, known then as Hangtown (the city in April removed a noose from its city logo!), Cline, a carpenter, purportedly built a rough gallows for the execution of Richard Crone, accused of murdering his mining partner.  The next July, the horrific lynching of Josefa (sometimes called Juanita) Segovia took place to the north at Downieville and, though accounts state she was hung from a bridge, Cline claimed to have constructed the gallows.
In 1853, the Clines moved south to El Monte and the next year Felipe Alvitre was captured at Soquel Canyon in the Chino Hills and tried and convicted for the murder of an El Monte resident.  Alvitre was legally executed in January 1855, after which an American who received a stay of execution from the state supreme court was hauled out of jail and lynched.  Cline's professed role in the Alvitre hanging cannot be documented and he claimed to have supervised the hanging, later that year, of an indigenous man near Sacramento.
Neither can his alleged role in six lynchings in early 1857 be proven.  Los Angeles County Sheriff James R. Barton and a small posse seeking the noted Flores-Daniel Gang, wanted for murder and robbery, were gunned down in modern Irvine. Cline asserted that he was involved in events that are somewhat well documented, but which do not mention him, including a mob hanging of Juan Flores, the purported bandit chieftain. The "El Monte Boys," a loose affiliation of vigilantes, was among several groups hunting the bandits, but, when they bungled the capture of two members of the gang, Andrés Pico, a renowned Mexican-American War general, stepped in and executed the suspects.
Cline later returned north and his purported career as a hangman was suspended for close to thirty years, as legal and extralegal executions dropped significantly.  In 1869, he and his father settled in the Chino area, though Cline occasionally got into trouble with his temper.  Five years later, for example, an argument at a party held at the Chino Ranch headquarters, where Los Serranos Country Club is now, led to Cline shooting and wounding an adversary, though no legal action apparently followed.
Between 1884 and 1888, Cline returned to his hangman duties.  In that first year, he built the gallows and participated in the execution at San Bernardino of William McDowell, convicted of killing a former girlfriend.  In March 1885, Cline was involved in the first executions at Los Angeles "in a generation" with the hangings of Adolfo Silvas and Francisco Martinez, found guilty of the knifing murder of a robbery victim.  A year-and-a-half later, he "commenced the preparations of the execution" of Albert G. Baynton, convicted of the murders of his abused wife and two neighbors to whom she fled for help.  Finally, in November 1888, he built the gallows and was prepared to oversee the hanging of Fritz Anschlag, but this was thwarted when the condemned took poison just prior to the execution.
With executions conducted only by the state prisons, Cline "retired" from his grisly side job and remained at his Chino ranch, including after his father's death in 1892. There were, however, further violent outbursts, including one late in 1900 in which he shot a man and was indicted and tried, though he was acquitted on the grounds of self-defense.  In December 1901, he was riding home in a rainstorm, was thrown from his spooked horse, contracted tetanus from an injury and died.  It was a lonely and painful end to a man who did not hesitate to promote his role in the gruesome "art," as it was often called, of execution.