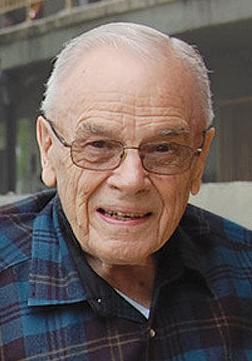 Our new president's wife is probably one of the most talented and independent in history, a match for Dolly Madison, Edith Wilson, Eleanor Roosevelt and seven other top-rated  First Ladies  of unusual talents ranging from Sara Polk to Michelle Obama.
An op ed columnist in the Wall Street Journal stirred the pot by suggesting that  the new FLOTUS shouldn't use "Doctor," because it was "just" a PhD, and not a medical or scientific title. That style for writers was more or less agreed to at the Champion, but not for political or "misogynistic" reasons, as might be charged, but because of journalistic training. As a style guide we have long relied,  as have other papers too small to create their own, on the writing guides of first the Associated Press, then the New York Times and the Wall Street Journal.
Why have the nation's top journalistic role models not accepted, at least until recently, the "courtesy title" of doctor or "Dr." except when the person is related to medicine? Tradition, basically. Old journalists like me were taught that way, either in journalism school or on the job.  The same went for the courtesy titles of Mr., Mrs. and Miss (later shortened to Ms.)  We weren't taught to use them. Even the New York Times, which became the role model for titles at the Champion, made an exception for sports figures. 
Reflecting on all this sent me on a search as to when the Champion adopted this policy. It turns out that in October, 1956, when I bought the paper, we started breaking with custom by using courtesy titles. Of course, like all other papers, the Champion had used them for women, to distinguish between single and married, but not for men. My thinking, as I remember, was that using a woman's name without the courtesy title, just didn't sound right, although it has become the custom on most newspapers. And if we did it for women, we should do it for men. The news staff has decided to keep this custom.
Interesting that the Associated Press story on the Biden controversy didn't mention the AP's earlier style book references that had become an industry standard. However, this creates complications. Do you give a criminal a "courtesy title?" And why do you make an exception for ministers and a few  others such as scientific researchers? Of course, complicating the situation is how to handle PhDs like the new First Lady with consistency. What do you do when the same article mentions a school superintendent without a PhD in the same paragraph with an activities director that has one?  Makes the AD sound superior. Many educators don't stress their doctorates. How does a journalist keep track of this? The solution has been to drop the title. 
Then along comes the new FLOTUS, a charming, well-educated woman who will continue to make her mark as an educator, if her intentions are clear.  And who thus will continue to become a target of dissidents for political reasons.
Only four First Ladies have had advanced degrees, Pat Nixon (teaching), Laura Bush (library science), Hillary Clinton and Michelle Obama (both law). 
Both the new POTUS and the FLOTUS have been married before. The new president lost his first wife, and a child, in a horrific auto accident. The new Mrs. Biden married at 18 and was divorced five years later, under circumstances she and her ex haven't agreed on.  He was slightly older and is now owner of a Delaware night club. The Bidens met on a blind date in the mid-1970s. Frankly, in this age of cautious contact, it was  great to see the Biden lovers kissing on stage. Haven't seen that for a few years. Love hasn't been stressed at the White House.