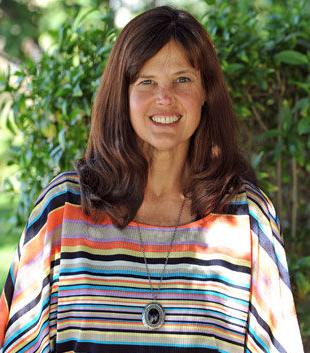 It's a big job taking charge of the family Thanksgiving, but as children reminded us in essays the Champion solicited from fifth graders (see the one below), it's fun when everyone brings their special holiday dish to share. Many hands make for lighter work.  
As a new grandparent, I found it heartwarming to read that many children want to keep their family traditions going as a way to remember their grandparents. Special foods and activities at this time of year, and also values like faith and gratitude, keep our loved ones in our hearts.  
In my family we have a tradition that started with my Pop, in which we visit the Mission Inn during the annual Christmas light festival and at other times during the year.  The hotel restaurant is one of our favorite places to eat for special family meals.  We also have a regular night for ice cream on Tuesdays. 
My father passed away on Sept. 20 and I miss watching the football games with him this year and talking about what's new in town and in the larger world.  He took up stock trading in his later years, which also gave us a lot to talk about.  
Another tradition in our family we got from Pop is that we enjoy reading with our children.  
He used to take me and my brother and sisters to the library starting from a young age and taught each child to read before we entered school. This tradition has been passed down to his four grandchildren and one great grandchild.  
I was able to return the favor in recent years by driving my father to the Chino Hills Library where he devoured most of the books in the large print section. 
Pop gave me a tiny book of poems when I was a little girl that means a lot to me because they show his values, like caring for others, making someone's day brighter and showing appreciation for nature. 
Here's one that seems just right to share on Thanksgiving Day:
"Today should be just for your loved ones--- 
Find some little way of expressing 
The thought that their love will always be
Life's greatest and sweetest blessing."   
From our family to yours, we wish everyone a happy and blessed Thanksgiving.
(Dawn Marks is a member of the Champion news staff.)